2020 Online 12 Hour CE Package
Overview
Life West is providing a one of a kind 12 hour CE package featuring some of the best and brightest in chiropractic. Included are all California mandatory topics for re-licensure. In this package we have provided seminars that are relevant, up to date, and in line with some of the most important conversations of the profession to date. In this package you will have access to the following courses:
Ethics, Law, and Preventing HIPPA Audits in a Social Media World
Michelle Massa, DC
2 ethics CE hours
Dr. Massa is a practicing chiropractor and former faculty and Health Center Compliance Officer at Life Chiropractic College West.  She'll guide you through the latest laws, policies, and procedures so that your practice will be compliant and up to date.
Examination of Headaches, Vertigo, and Cervical Spine Sprain and Strain
Ramneek Bhogal, DC
4  exam/technique CE hours
This 4 hour presentation is designed to help practitioners identify common headaches, types of dizziness, and sprain/strain of the cervical spine through clinical history taking and examination.  Clinical signs and symptoms will be reviewed and emphasis will be placed on how to differentiate one presentation from the other during examination.  Attendees will walk away with the confidence to identify and better care for patients with these clinical diagnoses.
Stroke: Cervical Spine Adjusting, Stroke and Cervical Artery Issues
Gerry Clum, DC
3  general CE hours
The conversation around cervical spine adjusting and vertebral artery issues has changed significantly in the last ten years.  Recent epidemiological and anatomical research illuminates and clarifies the disputed connections between chiropractic and stroke.  Dr. Clum delivers a clear and invigorating update on the safety of cervical spine adjusting and vertebral artery issues, based on a review of the scientific literature.
Diagnostic Imaging in Chiropractic Practice
Jamie Motley, MA., DC, DACBR
2 x-ray CE hours
Dr. Motley, Life West Professor and Director of the Master's of Science in Diagnostic Imaging program, presents current imaging standards and practice and reviews typical and unusual cases.
Pharmaceuticals, Heart Rate Variability, and the Nervous System
Pamela McBride, DC
1 general CE hour
When it comes to medications, it pays to know your enemy. This one hour seminar demonstrates how balancing the nervous system can be made more difficult when certain medications are being taken by your patients. Without an understanding of medication impact, patients may fail to improve despite your best efforts.  Improve your patient care by understanding which classes of medications are most likely to impact the care you provide.
This is a 2020 Package
Complete all coursework by December 31, 2020.  The 2021 package will be released by January 1, 2021.
About this Online Seminar Package
Online CE at Life West is simple and engaging.
Check on the right of this screen under course summary or under the CREDITS tab to see if the seminar is approved for CE in your licensure state(s). Please note some states or countries may not accept the full 12 hours provided in this package.
This course is only available through December 31, 2020. All courses must be completed, and all certificates must be downloaded on or before that date.
Click on the REGISTER/TAKE COURSE tab to begin.  If you are not logged in, you will have the choice to either LOG IN or CREATE AN ACCOUNT to register and begin.
The seminar consists of video, readings, and quizzes. You may return to it at any point.
Once in each individual seminar, follow the MENU of steps on the left side of the screen. Click through the steps to move through the program.
You may retrieve a certificate of completion after each seminar. At any time, download/print your certificate by returning to ce.lifewest.edu and selecting My Transcript from the My Courses menu.
Taking Courses Individually
If you prefer to take one or more of the package courses on their own, rather than purchasing the full package, you may find them here:
Any questions?  Call us at (510) 780-4508 or email conted@lifewest.edu.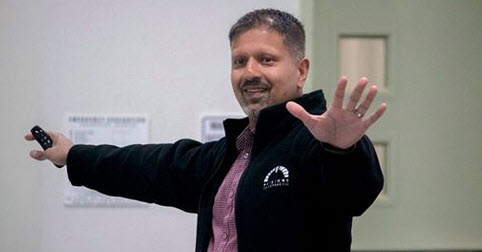 RAMNEEK BHOGAL, DC
Dr. Ramneek Bhogal completed his undergraduate work at the University of Nebraska and is a 2002 graduate of Palmer College of Chiropractic. He has been an Associate Professor at Palmer, and Chair of the Technique department at Life Chiropractic College West. As a Diplomate of the American Board of Chiropractic Internists (DABCI) and a Functional Medicine practitioner, his focus in practice is managing patients with complex presentations like fatigue/stress/hormone imbalances, digestive dysfunctions, and immunity challenges. He teaches functional medicine/wellness concepts at a post graduate level to other healthcare providers and often presents at professional conventions and international symposia. He is the co-founder of Peak Potential Outreach, providing integrated health services to the underserved at home and around the world.  He enjoys practicing, spending time with his family, and traveling.
---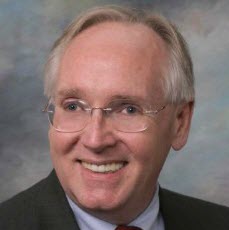 GERALD CLUM, DC
Dr. Clum is a 1973 graduate of the Palmer College of Chiropractic where he earned his Doctor of Chiropractic (D.C.) degree. In the early 1970s he practiced in Davenport, Iowa and accepted an appointment as an instructor at his alma mater. In 1975 with the founding of Life Chiropractic College in Marietta, Georgia by Dr. Sid E. Williams, Dr. Clum was appointed a member of the charter faculty, the "Day One Faculty", of Life Chiropractic College. In January 1981 Dr. Clum was appointed President of Life Chiropractic College West (Hayward, CA). He served in that role for the next 30 years through January, 2011. At the time of his retirement from Life Chiropractic College West Dr. Clum was provided with the title President Emeritus by the Board of Regents of Life Chiropractic College West.
His career accomplishments include guiding Life Chiropractic College West through Recognized Candidate for Accreditation (RCA) status onto Accredited status with the Council on Chiropractic Education (CCE). He was a founding member and as secretary-treasurer completed the formation and incorporation of the Association of Chiropractic Colleges (ACC) in 1983. While serving as president of the ACC Dr. Clum spearheaded the development and implementation of the ChiroLoan program in cooperation with Education Funding Services of Hyannis, MA. He was a member of founding Council (board of directors) of the World Federation of Chiropractic (WFC) in 1988. In the early 1990s he was honored as Chiropractor of the Year by the International Chiropractors Association, "Man of the Year" by Dynamic Chiropractic and in a poll of the readers of Dynamic Chiropractic was identified as being among the top 5 most respected leaders in the chiropractic profession. In 1999 he led the effort of Life Chiropractic College West to purchase an $11 million 12 acre campus in Hayward, California and then saw through a $17 million renovation of the campus into the current home of Life Chiropractic College West. In 2003-2005 Dr. Clum co-chaired the Identity Consultation of the chiropractic profession conducted by the World Federation of Chiropractic.
In 2014 Dr. Clum was the recipient of the Lee-Homewood Award of the Association for the History of Chiropractic. In 2015 he received the 2015 Honour Award of the World Federation of Chiropractic.
---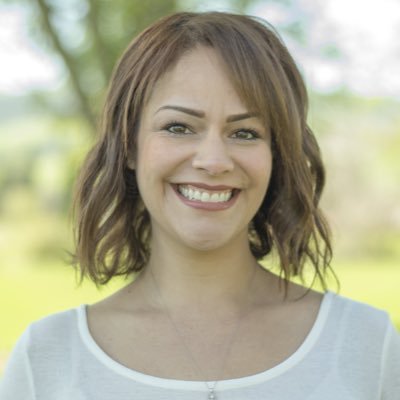 MICHELLE MASSA DE SANCTIS, DC
Dr. Michelle Massa is a 2007 graduate of Life Chiropractic College West. Her background is in Health Education, Ergonomics and Chiropractic Education. She teaches Continuing Education courses for chiropractors in various topics including Ethics and Law, HIPAA, History and Exam as well as Ergonomics with Chiropractic Technique. She is also the founder of the Latin American Chiropractic Association which supports and empowers doctors of Spanish Speaking descent and Spanish Speaking chiropractors internationally. She is in private practice in Danville, California specializing in Women's Health. 
---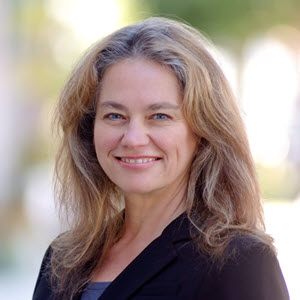 PAMELA BAILEY MCBRIDE, MD
Dr. Pamela McBride is professor of anatomy at Life Chiropractic College West.
Surgeon, professor, and science writer:  Dr. McBride approaches each role anchored with the core beliefs that "human bridges are created through education" and that the sharing of one's knowledge in the service of improving the lives of those around us is one of the highest callings we can accept. No matter which hat she's wearing, her goal is unified: empowering people to be thoughtful decision makers through education."
 
Dr. McBride began her career as a surgeon providing acute care as well as cancer therapy. Following nearly two decades in surgical practice she set her sights on higher education and now serves as a professor at Life West Chiropractic College. At Life West she enjoys sharing her knowledge and appreciation for the anatomical and nutritional sciences. Her special academic interests include heart rate variability (HRV) monitoring and how it is impacted by medications, diet, exercise, stress, and other lifestyle factors. "Living with Health & Longevity in Mind" is the theme of her upcoming book to be released in 2019.
 
When she isn't working, you'll find her reading on the beach, shooting a few at the archery range, or stretching it out in the yoga studio; sometimes, all three on the same day.
---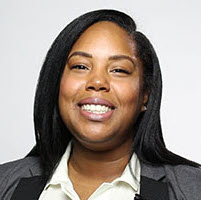 JAMIE P. MOTLEY, MA, DC, DACBR
Dr. Jamie P Motley completed her Doctorate of Chiropractic studies in 2009 at Life Chiropractic College West. As a chiropractic student, Motley developed a keen interest in radiology. Shortly following graduation she entered a Diplomat of the American Chiropractic College of Radiology post-doctorate program at New York Chiropractic College in upstate NY. Upon successfully completing the DACBR program, Dr. Motley started a private reading practice interpreting Radiographic, MRI and CT musculoskeletal studies. In 2013, Dr Motley accepted a teaching position here at Life West where she teaches and reads imaging studies and inspires students. In 2019 Dr. Motely took on a new position as the founding director of Life West's Master's of Science in Diagnostic Imaging program.
Credits are awarded individually for each course.
See below for a list of credits that may be available for this seminar. 
Life Chiropractic College West is accredited by the CCE and the Western Association of Schools and Colleges (WASC).
*The following State and Province boards do not require an application when a program is sponsored by a college accredited by the Council on Chiropractic Education (CCE): CO, CT, DE, DC, ID, IL, IA, MD, MA, MI, MT, NE, NJ, OH, OR, RI, SC, UT, VT, VA, WA, WY, BC, NB, ON, QC. Life Chiropractic College West cannot guarantee that any session of this offering will be accepted by these licensing board(s). Life West urges licensees to familiarize themselves with the laws governing continuing education in the jurisdictions where they hold licensure.
Available Credit Hours
12.00

AK Chiropractic Board

Alaska Board of Chiropractic Examiners

2.00

CA Acupuncture Board

California Acupuncture Board

6.00

CA Chiro Board, Category B

CA Board of Chiropractic Examiners, Cat B

2.00

CA Chiropractic Board, Category A Ethics

California Board of Chiropractic Examiners, Category A Ethics

4.00

CA Chiropractic Board, Category A Exam/Adjust/Billing

California Board of Chiropractic Examiners, Category A Exam/Adjust/Billing

12.00

CO Chiropractic Board

Colorado Board of Chiropractic Examiners

12.00

CT Chiropractic Board

Connecticut Board of Chiropractic Examiner

12.00

DC Chiropractic Board

District of Columbia Board of Chiropractic

12.00

DE Chiropractic Board

Delaware Board of Chiropractic

12.00

IA Chiropractic Board

Iowa Board of Chiropractic

12.00

ID Chiropractic Board

Idaho Board of Chiropractic Physicians

12.00

IL Chiropractic Board

Illinois Medical Licensing Board

12.00

KS Chiropractic Assoc

Kansas Chiropractic Association

12.00

MA Chiropractic Board

Massachusetts Board of Registration of Chiropractors

12.00

MD Chiropractic Board

Maryland Board of Chiropractic Examiners

12.00

ME Chiropractic Board

Maine Board of Chiropractic Licensure

12.00

MI Chiropractic Board

Michigan Board of Chiropractic

12.00

MN Chiropractic Board

Minnesota Board of Chiropractic Examiners

12.00

MT Chiropractic Board

Montana Board of Chiropractors

12.00

NC Chiropractic Board

North Carolina Board of Chiropractic Examiners

12.00

ND Chiropractic Board

North Dakota Board of Chiropractic Examiners

12.00

NE Chiropractic Board

Nebraska Board of Chiropractic

12.00

NJ Chiropractic Board

New Jersey Board of Chiropractic Examiners

12.00

NV Chiropractic Board

Nevada Chiropractic Physicians' Board

12.00

OR Chiropractic Board

Oregon Board of Chiropractic Examiners

12.00

PACE

FCLB Providers of Approved Continuing Education

12.00

PR Chiropractic Board

Puerto Rico Board of Chiropractic Examiners

12.00

RI Chiropractic Board

Rhode Island Board of Examiners in Chiropractic

12.00

SC Chiropractic Board

South Carolina Board of Chiropractic Examiners

12.00

SD Chiropractic Board

South Dakota Board of Chiropractic Examiners

12.00

UT Chiropractic Board

Utah Chiropractic Physicians Licensing Board

12.00

VA Board of Medicine

Virginia Board of Medicine

12.00

VT Chiropractic Board

Vermont Board of Chiropractic

12.00

WA Chiropractic Comm

Washington Chiropractic Quality Assurance Commission

12.00

WY Chiropractic Board

Wyoming Board of Chiropractic Examiners

2.00

X-Ray Hours

X-Ray CE Hours
Required Hardware/software
Computer, tablet, or phone with sufficient audio volume, and a strong Internet connection are required.
Help is available during business hours at conted@lifewest.edu or 510.780.4508.