DACBSP VIII: Advanced Case Correlation in Sports Chiropractic (Williams, Apr 13-14)
March 9, 2019

to

March 10, 2019
If you wish to earn your Diplomate, register for the DACBSP Series instead of this or any individual seminar.  The online learning portions are only accessible to series enrollees and may not be purchased separately.
Overview
This 12.5 hour course will provide Doctors of Chiropractic with the information and practical skills relating to the integration of chiropractic care in the clinical and "on-the-field" settings. The utilization of chiropractic care with non­ competitive, high school, college and professional athletes is explored. The course is primarily lecture based, although there will be case studies and hands­ on-learning of the techniques used with commonly encountered conditions in the athletic population. There are multiple references on the most updated research based methods on caring for patients in the family practice, the athletic population, conditions specific to the female athlete, the masters/aged athlete as well as MRI, plain film and CT scan overviews with indications for when to refer for various conditions that the practicing chiropractic will see in his/her everyday practice. Conditions include but are not limited to:
Contraindications to sports participation and exercise
Marfan's syndrome and the criteria by which it is defined
Lisfranc injuries and how to identify them
Head and neck examination for various types of cancers that present in the supraclavicular lymph node area
Return to play guidelines and the latest information on concussion
Newest developments on sub acromial bursa/shoulder injuries
Each case listed below walks the doctor of chiropractic through the best methods for: History, Physical Examination, Treatment protocols for conservative management, referrals and "red flags" for contraindications to joint adjusting/joint manipulation and when to refer
The 8 parameters of the chief complaint will be reviewed to help doctors increase the quality of their intake forms and histories
Physical examination protocols that are used in elite level sport populations (vitals, inspection, palpation, neurological examination, ranges of motion and function, orthopedic examination, as well as extra/special tests and when to order them)
Par interarticularis management and identification 11.Glenohumeral instability, its identification and treatment 12.Upper and Lower extremity joint protocols with outcomes
Hours
Saturday, 8:30am - 6:00pm (1 hour lunch break)
Sunday, 8:00am - 12:00pm
Life West, home of the Sports Performance Institute (SPI), is the place to advance in chiropractic sports and performance expertise. Study with excellent faculty and apply your skills on the field with Life West athletic programs alongside SPI staff.
The Diplomate American Chiropractic Board of Sports Physicians® (DACBSP®) program utilizes interactive experiences and dedicated hands-on sessions to prepare you to earn the prestigious DACBSP. The program consists of a combination of live weekends and online learning components totaling 216 hours of study.  There are 100 hours of coursework at Life West, 116 hours of online coursework, practice in the field, and written and practical exams. It is a rigorous, professional credentialing program that promotes professional knowledge and competency of chiropractic practitioners engaged in the specialty of chiropractic sports performance.
Once completed, you'll be ready for the DACBSP® exam given through the ACBSP™. In addition, you'll be prepared to sit for the Certified Strength and Conditioning Specialists (CSCS) exam given by the National Strength and Conditioning Association.
CCSP ® and DACBSP® programs may be taken concurrently.
Live courses are held on the Life West campus September 2018 - April 2019. 
Hour 1
Concepts and duties of a chiropractic sports physician
Hour 2
Integration of chiropractic in the high school, professional setting and educational and training requirements
Hour 3
Case study regarding concussion and traumatic brain injury
Hour 4
Case study regarding the application of supportive taping techniques for the ankle and knee
Hour 5
Methods of communication within the sporting arena and management of health care during endurance events
Hour 6
Case study regarding proprioceptive rehabilitation, Down's syndrome, the female triad and metabolic disorders
Hour 7
Case study regarding the evaluation and management of the shoulder including chiropractic adjustive procedures related to the shoulder girdle
Hour 8
Selection and identification of sideline equipment, exercise prescriptions and spinal rehabilitation using a low technology approach
Hour 9
Case study regarding the analysis of extremity x-rays, spinal x-rays and adjustive technique
Hour 10
Case study regarding preparticipation evaluations including key cardiac evaluations
Hour 11
Case study regarding inherited connective tissue disorders including Marfan Syndrome
Hour 12
Case study regarding the chiropractic management of spinal instability and cord neuropraxia
Hour 13
Psychological issues in Sports for the team chiropractor
Life Chiropractic College West
25001 Industrial Blvd.
United States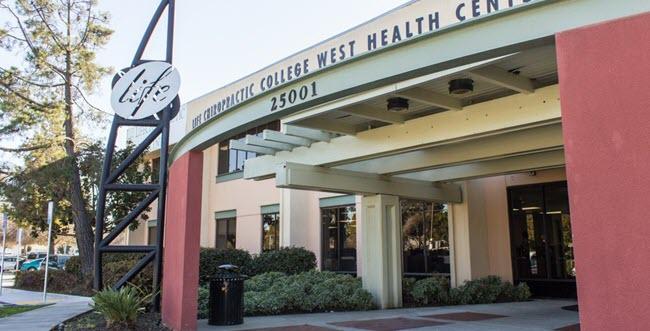 Park by Student Entrance on Clawiter Road side of building, then look for signage directing you to the check-in area. 
See Campus Map for details.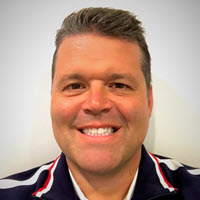 PERRY WILLIAMS, DC, DACBSP
Perry Williams is a 1996 graduate from Palmer College of Chiropractic in Davenport, IA. He began private practice in Winchester, Kentucky in 1997. He completed his CCSP and DACBSP certifications and has worked national events with USA Fencing and USA Weightlifting. Dr. Williams was the team health care provider for USA Weightlifting at the Junior Pan American Championships in Columbia, South America and additionally worked the Olympic Trials for USA Weightlifting as well as the IWF World Championships. Dr. Williams was the health care provider for Wheelchair Fencing World Championships in Italy in 2018. He was also selected by the United States Olympic Committee to be a member of their sports medicine team for the Olympic Games in Rio de Janeiro, Brazil in 2016 and the Paralympic Games in PyeongChang, South Korea in 2018. Dr. Williams completed his volunteer rotation at the Olympic Training Center in Lake Placid, New York and was selected by the American Chiropractic Board of Sports Physicians as their "Sports Chiropractor of The Year" in 2017.
See below for a list of credits available for this seminar. 
Life Chiropractic College West is accredited by the CCE and the Western Association of Schools and Colleges (WASC).
NOTE to DCs licensed in: CO, CT, DE, DC, ID, IL, IN, IA, MD, MA, MI, MS, MT, NE, OH, OR, RI, SC, UT, VT, VA, WA, WY, BC, NB, ON, QC.  These states generally accept programs sponsored by a college that is accredited by the Council on Chiropractic Education (CCE).  These states and provincial boards do not require an application from CCE colleges. While it is higly likely that credits will be accepted, Life Chiropractic College West cannot guarantee that any session of this offering will be accepted by these licensing board(s). Life West urges licensees to familiarize themselves with the laws governing continuing education in the jurisdictions where they hold licensure.
All applications are PENDING at this time.
Available Credit Hours
7.50

CA Chiro Board, Category B

CA Board of Chiropractic Examiners, Cat B

5.00

CA Chiropractic Board, Category A Exam/Adjust/Billing

California Board of Chiropractic Examiners, Category A Exam/Adjust/Billing
Changes and Refunds
See DACBSP for special refund information for series registrants.
Every attempt is made to offer Life West CE programs as announced. However, Life West reserves the right to adjust program faculty, locations, dates, times and tuition to accommodate unanticipated occurrences and to cancel programs owing to insufficient enrollment, illness, or other factors.  Life West will notify advance registrants of any cancellation or significant program changes. Life West is not responsible for any expenses incurred by registrants due to adjustments or cancellations.
Refunds for program registration are granted if requested in writing no later than one business day before program begins. If registrants cancel within one week of program start date, a $50 processing fee will be deducted from refunds.
Less than one business day before the program begins, registration is nonrefundable but a credit voucher may be issued. Vouchers must be requested within sixty days of the program.  The credit voucher may be applied towards another Life West Postgraduate & Continuing Education program and must be redeemed within one year of the original scheduled program date or it will be forfeited. A $25 processing fee will be deducted from vouchers.