DACBSP Seminar Series (Sep 2018 - Apr 2019)
September 15, 2018

to

April 14, 2019
Overview
Life West, home of the Sports Performance Institute (SPI), is the place to advance in chiropractic sports and performance expertise. Study with excellent faculty and apply your skills on the field with Life West athletic programs alongside SPI staff.
The Diplomate American Chiropractic Board of Sports Physicians® (DACBSP®) program utilizes interactive experiences and dedicated hands-on sessions to prepare you to earn the prestigious DACBSP. The program consists of a combination of live weekends and online learning components totaling 216 hours of study.  There are 100 hours of coursework at Life West, 116 hours of online coursework, practice in the field, and written and practical exams. It is a rigorous, professional credentialing program that promotes professional knowledge and competency of chiropractic practitioners engaged in the specialty of chiropractic sports performance. 
Online learning is not divided into individual courses and may not be purchased separately.  You must register for the full seminar series in order to access the online materials.
Once completed, you'll be ready for the DACBSP® exam given through the ACBSP™. In addition, you'll be prepared to sit for the Certified Strength and Conditioning Specialists (CSCS) exam given by the National Strength and Conditioning Association.
CCSP ® and DACBSP® programs may be taken concurrently.
Live courses are held on the Life West campus September 2018 - April 2019. 
Life Chiropractic College West
25001 Industrial Blvd.
United States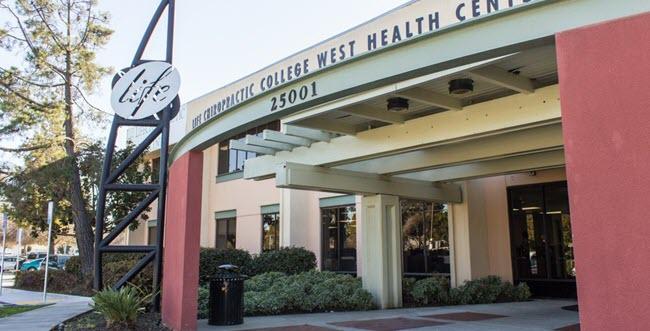 Park by Student Entrance on Clawiter Road side of building, then look for signage directing you to the check-in area. 
See Campus Map for details.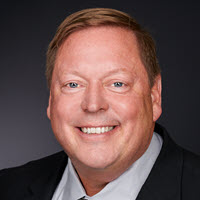 WILLIAM MOREAU, DC, DACBSP, FACSM
Bill Moreau, DC, DACBSP, FACSM, is a chiropractic sports medicine physician and evidence based clinician. He has lead sports medicine for the United States Olympic Committee after more than 25 years of private practice. Moreau develops the USOC sports medicine strategy and oversees all Team USA sports medicine activities including; clinics, games and the National Medical Network. Dr. Moreau served as the Medical Director for Team USA at the London 2012 Summer and Sochi 2014 Winter Olympic Games and is the first doctor of chiropractic in the world to serve as an Olympic Games Chief Medical Officer (CMO) at the 2016 Rio Summer Olympic Games and 2018 Pyeong Chang Winter Olympic Games. He has managed the care of thousands of athletes.
He has been featured in USA Today, Time, ESPN, NPR, NBC, the New York Times, GE Healthcare News, the US Department of Health and Human Services, Army Strategic Studies Group and the Allegany Healthcare Summit.
Dr. Moreau has a special interest in sports medicine research centered on the prevention of injury and illness in athletes and concussion. He serves on the NFL International Think Tank on Concussion Research. Moreau has successfully presented over 700 invited lectures throughout the United States and Internationally.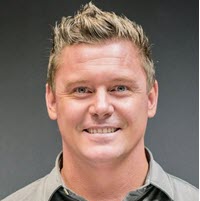 SEAN DRAKE, MS, DC, CCSP
Dr. Sean Drake received his bachelor's degree at Florida State University where he was a walk-on to the Track & Field team. He received his Masters in Sports Health Science with an emphasis in Sports Injury Management as well as his Doctorate in Chiropractic from Life University in Atlanta.
Dr. Drake holds numerous professional certifications including Certified Chiropractic Sports Physician (CCSP) from the American Academy of Chiropractic Sports Physicians, Performance Enhancement Specialist (PES) with the National Academy of Sports Medicine, Graston Technique Certification, and specializes in performance for athletes.
In addition to running multiple chiropractic clinics, Dr. Drake has extensive experience in treating amateur and professional athletes, serving as the Team Doctor for the Mississippi Hound Dogs, Team Chiropractor for the Life University and Life West Rugby Teams. He is currently Medical Director for the Summer and Winter Dew Tour, Nitro Circus World Games, Nitro Circus Live Tours, and the UCI BMX Supercross World Cups.
After founding and serving as the Sports Performance Institute Director at Life Chiropractic College West, Dr. Drake accepted the position of Performance Director at TPI in Oceanside, CA.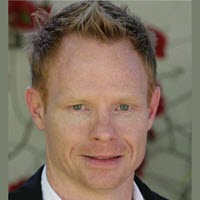 SEAN P. FLANAGAN, PhD
Sean P. Flanagan received a B.S. degree in Exercise Science (with an emphasis in Athletic Training) from Penn State University, an M.S. in Exercise and Sport Science (with an emphasis in Exercise Physiology) from the University of Dayton, and a Ph.D. in Biokinesiology (with an emphasis in Biomechanics) from the University of Southern California. He is certified as an Athletic Trainer (National Athletic Trainers Association), Strength and Conditioning Specialist (National Strength and Conditioning Association), and Exercise Physiologist (American College of Sports Medicine). Additionally, he is a member of the American Society of Biomechanics. Currently, Dr. Flanagan is a professor in the Kinesiology Department at California State University. His research interests are in the biomechanics of kinetic chains, compensatory motions as a cause and a result of musculoskeletal injury, and the use of resistance exercise to restore, maintain, or improve human function. He has authored one textbook, four chapters in edited books, and 27 scientific and practitioner based papers and has presented at national, regional, and local conferences and clinics. In addition to serving as a reviewer for numerous journals, he is a Senior Associate Editor for the Journal of Strength and Conditioning Research.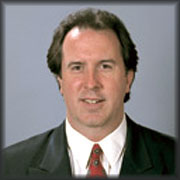 JOE HORRIGAN, DC, DACBSP, CSCS
Joe Horrigan is the President of the Soft Tissue Center and Horrigan Sports Chiropractic in Los Angeles California. He maintains a private practice of chiropractic with an emphasis on soft tissue conditions and injuries.
Dr Horrigan served for 5 years on the American Chiropractic Board of Sports Physicians as a Board of Director and Chiropractic Sports Science Symposium Chair. Doctor Horrigan is an accomplished author with several scientific manuscripts and books to his credit.
In addition to his clinical duties he is also a certified strength and conditioning specialist and a member of the NSCA National Strength Training and conditioning association and he is a certified club coach with USA Weightlifting. Dr. Horrigan serves on USA Sports Medicine Committee, USA Track and Field Elite Hurdle Program.
He is an author and sport medicine columnist for Ironman magazine and co-authors the sports medicine column in Inside Kung-Fu magazine. He has two books published, The 7-minute Rotator Cuff Solution and Strength, Conditioning, and Injury Prevention for Hockey.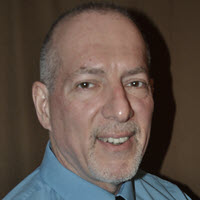 ANDY KLEIN, MS, DC, DACBSP
Dr. Andy Klein received a BA in Physical Education from Lehman College in 1981, and an MS Ed. in Exercise Physiology from Queens College in 1983. He received his chiropractic degree from New York Chiropractic College in 1987. He is certified as a Strength and Conditioning Specialist by the National Strength and Conditioning Association, and is board certified in Chiropractic Sports Medicine by the ACBSP. Professional appointments include appointed chiropractor for the USA at the Goodwill Games in 1998, and the Olympic Games in Sydney, Australia in 2000. He served as the team chiropractor for the Minnesota Vikings from 2002-2006. He developed the Physical Therapy 3 course, which emphasizes active care and rehabilitation, at Northwestern Chiropractic College and has instructed there since 1995. He teaches postgraduate education for multiple chiropractic colleges, and has been practicing full-time in the Physical Medicine and Rehabilitation Department at Park Nicollet Clinic since 1999.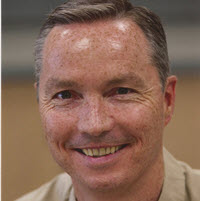 BRENDAN MURRAY, DC, DACBSP
Dr. Murray has been a Sports Injury Chiropractor for 20 plus years. He is a Diplomate American Chiropractic Board of Sports Physicians and a Doctorate of Chiropractic. He is the team doctor for the United States Weightlifting Team and Post Graduate faculty member Southern California University Health Sciences. Dr. Murray has also been a member of the medical team for USA Water Polo, AVP tour, Pro Surfing tour. He is a national speaker for the ACBSP Diplomate course for Sports Physicians specializing in Assessment and Rehabilitation of the Spine and Extremities. Dr. Murray has been a team physician for different high schools over those same 20 plus years. He is the owner of the Institute for Spine and Sports Care in Santa Monica CA.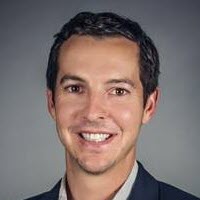 DUSTIN NABHAN, DC, DACBSP, FACSM, RMSK, CSCS
Dr. Dustin Nabhan is the Senior Director of Clinical Research and Multidisciplinary Care for the United States Olympic Committee. His primary job duties include direction of patient care at Olympic Training Centers and management of research and injury prevention projects for the USOC. Dustin is a Doctor of Chiropractic with specialty certification in sports medicine, strength and conditioning and musculoskeletal ultrasonography. He has worked full time at the Colorado Springs Olympic Training Center since 2009 and has been a member of the TEAM USA medical staff at the 2012 London Summer Olympics, 2014 Sochi Winter Olympics, 2016 Rio Summer Olympics, 2018 Pyeonchang Winter Olympics and Medical Director for Team USA at the 2014 Summer Youth Olympic Games.
Dr. Nabhan's clinical and research emphasis include primary prevention of sports injury, load management for prediction of optimal performance and mitigating injury risk, and assessment and management of tendinopathy. Dr. Nabhan sits on the Board of Directors for the American Chiropractic Board of Sports Physicians, the American College of Sports Medicine Olympic Science & Medicine Committee, is a Fellow of the American College of Sports Medicine, and is the Sports Topic section editor for the Journal of Chiropractic Medicine.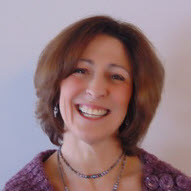 ANNE SORRETINO, DC, DACBSP, EMT-B
Dr. Anne Sorrentino moved to the northern Virginia area in 2012 and maintains a practice inside of Tysons Playground, a high-performance training facility where all levels of athletes are served. She graduated from St. John's University with a B.S. in Pharmacy and graduated cum laude from Palmer College of Chiropractic. She received her Diplomate from the American Chiropractic Board Sports Physicians (DACBSP®) and was the owner/operator of a sports chiropractic practice in Indiana, Pennsylvania for 24 years, treating athletes from injury outset through all phases of healing.
In April 2014, Dr. Anne Sorrentino was honored with the prestigious "Sports Chiropractor of the Year" Award from the American Chiropractic Board of Sports Physicians. Selected from a field of 5700 sports chiropractors, Dr. Sorrentino is only the third woman to ever receive this award. Dr. Sorrentino, named "Team USA Chiropractor" for the Winter World University Games 2017 (Winter Universiade XXVIII), treated our USA athletes in Almaty, Kazakhstan January 25-Feb 9, 2017. She has traveled with Team USA Archery and USA Bobsled/Skeleton in addition to serving on sports medical teams for several events including the following: 2016 Olympic Track & Field Trials, USA Track and Field Nationals, IRONMAN Lake Placid, State Games of America and the Pennsylvania Keystone Games. She served three clinical rotations for the United States Olympic Training Centers in both Colorado Springs and Lake Placid, NY.
Dr. Sorrentino is a Senior Project Director for WMI Global Inc., the provider of medical services for the Mountain Dew Tour, Nitro Circus, UCI and previously the Ragnar Relays. She is a former team doctor for the Indiana University of Pennsylvania (IUP) Men's and Women's Ice Hockey Teams. Dr. Sorrentino teaches for both the CCSP® and DACBSP® programs.
An avid golfer, runner, cyclist and kayaker, Dr. Sorrentino combines her love of sports with her love of helping athletes improve their sports performances for top competitive form.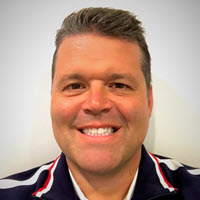 PERRY WILLIAMS, DC, DACBSP
Perry Williams is a 1996 graduate from Palmer College of Chiropractic in Davenport, IA. He began private practice in Winchester, Kentucky in 1997. He completed his CCSP and DACBSP certifications and has worked national events with USA Fencing and USA Weightlifting. Dr. Williams was the team health care provider for USA Weightlifting at the Junior Pan American Championships in Columbia, South America and additionally worked the Olympic Trials for USA Weightlifting as well as the IWF World Championships. Dr. Williams was the health care provider for Wheelchair Fencing World Championships in Italy in 2018. He was also selected by the United States Olympic Committee to be a member of their sports medicine team for the Olympic Games in Rio de Janeiro, Brazil in 2016 and the Paralympic Games in PyeongChang, South Korea in 2018. Dr. Williams completed his volunteer rotation at the Olympic Training Center in Lake Placid, New York and was selected by the American Chiropractic Board of Sports Physicians as their "Sports Chiropractor of The Year" in 2017.
Each seminar is 12.5 hours. See individual seminars, linked at DACBSP for approval information.
Life Chiropractic College West is accredited by the CCE and the Western Association of Schools and Colleges (WASC).
NOTE to DCs licensed in: CO, CT, DE, DC, ID, IL, IN, IA, MD, MA, MI, MS, MT, NE, OH, OR, RI, SC, UT, VT, VA, WA, WY, BC, NB, ON, QC.  These states generally accept programs sponsored by a college that is accredited by the Council on Chiropractic Education (CCE).  These states and provincial boards do not require an application from CCE colleges. While it is higly likely that credits will be accepted, Life Chiropractic College West cannot guarantee that any session of this offering will be accepted by these licensing board(s). Life West urges licensees to familiarize themselves with the laws governing continuing education in the jurisdictions where they hold licensure.
All applications are PENDING at this time.
Changes and Refunds
Every attempt is made to offer Life West CE programs as announced. However, Life West reserves the right to adjust program faculty, locations, dates, times and tuition to accommodate unanticipated occurrences and to cancel programs owing to insufficient enrollment, illness, or other factors.  Life West will notify advance registrants of any cancellation or significant program changes. Life West is not responsible for any expenses incurred by registrants due to adjustments or cancellations.
See DACBSP for special refund information for series registrants.