DACBSP VII: Advanced Emergency Procedures (Sorrentino, Mar 9-10)
March 9, 2019

to

March 10, 2019
If you wish to earn your Diplomate, register for the DACBSP Series instead of this or any individual seminar.  The online learning portions are only accessible to series enrollees and may not be purchased separately.
Hours
Saturday, 8:30am - 6:00pm (1 hour lunch break)
Sunday, 8:00am - 12:00pm
Life West, home of the Sports Performance Institute (SPI), is the place to advance in chiropractic sports and performance expertise. Study with excellent faculty and apply your skills on the field with Life West athletic programs alongside SPI staff.
The Diplomate American Chiropractic Board of Sports Physicians® (DACBSP®) program utilizes interactive experiences and dedicated hands-on sessions to prepare you to earn the prestigious DACBSP. The program consists of a combination of live weekends and online learning components totaling 216 hours of study.  There are 100 hours of coursework at Life West, 116 hours of online coursework, practice in the field, and written and practical exams. It is a rigorous, professional credentialing program that promotes professional knowledge and competency of chiropractic practitioners engaged in the specialty of chiropractic sports performance.
Once completed, you'll be ready for the DACBSP® exam given through the ACBSP™. In addition, you'll be prepared to sit for the Certified Strength and Conditioning Specialists (CSCS) exam given by the National Strength and Conditioning Association.
CCSP ® and DACBSP® programs may be taken concurrently.
Live courses are held on the Life West campus September 2018 - April 2019. 
Learning Objectives
Upon successful completion of this seminar, participants will
understand how an emergency medical team functions and the various roles of its team members;
learn to recognize an emergency situation and take the appropriate actions to manage the emergency in both on-field and off-field events; and
recognize and care for cardiovascular, hypoperfusion and fracture situations
Hour 1. Introduction to emergency management principles—Understanding your role as a DC in the EMS system
Hour 2. Emergency procedures related equipment, to include Trauma Centers and their levels
Hour 3. Universal precautions – Body Substance Isolation and related procedures, including a practice session
Hour 4. The initial assessment and secondary survey—includes Scene Safety, General Impression and what to do in the First minute
Hour 5. Identification methods and interventions for compromised airways and the application of oxygen
Hour 6. Evaluation of the unconscious athlete- Practical lesson included
Hour 7. On-the-field management of spinal injuries and application of the cervical collar – Includes learning how to clear the C spine with NEXUS and helmet removal-Practical lesson included
Hour 8. On-the-field management of spinal injuries continued – log boarding - Practical lesson included
Life Chiropractic College West
25001 Industrial Blvd.
United States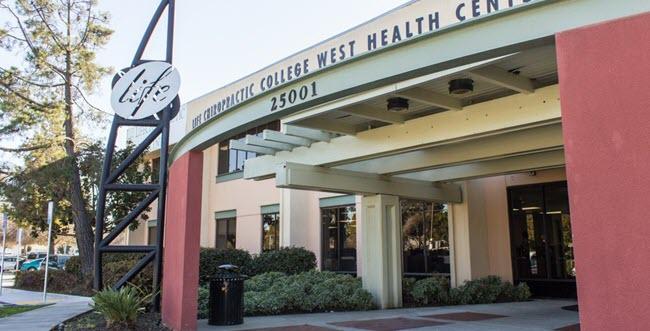 Park by Student Entrance on Clawiter Road side of building, then look for signage directing you to the check-in area. 
See Campus Map for details.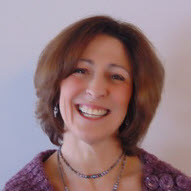 ANNE SORRENTINO, DC, DACBSP, EMT-B
Dr. Anne Sorrentino moved to the northern Virginia area in 2012 and maintains a practice inside of Tysons Playground, a high-performance training facility where all levels of athletes are served. She graduated from St. John's University with a B.S. in Pharmacy and graduated cum laude from Palmer College of Chiropractic. She received her Diplomate from the American Chiropractic Board Sports Physicians (DACBSP®) and was the owner/operator of a sports chiropractic practice in Indiana, Pennsylvania for 24 years, treating athletes from injury outset through all phases of healing.
In April 2014, Dr. Anne Sorrentino was honored with the prestigious "Sports Chiropractor of the Year" Award from the American Chiropractic Board of Sports Physicians. Selected from a field of 5700 sports chiropractors, Dr. Sorrentino is only the third woman to ever receive this award. Dr. Sorrentino, named "Team USA Chiropractor" for the Winter World University Games 2017 (Winter Universiade XXVIII), treated our USA athletes in Almaty, Kazakhstan January 25-Feb 9, 2017. She has traveled with Team USA Archery and USA Bobsled/Skeleton in addition to serving on sports medical teams for several events including the following: 2016 Olympic Track & Field Trials, USA Track and Field Nationals, IRONMAN Lake Placid, State Games of America and the Pennsylvania Keystone Games. She served three clinical rotations for the United States Olympic Training Centers in both Colorado Springs and Lake Placid, NY.
Dr. Sorrentino is a Senior Project Director for WMI Global Inc., the provider of medical services for the Mountain Dew Tour, Nitro Circus, UCI and previously the Ragnar Relays. She is a former team doctor for the Indiana University of Pennsylvania (IUP) Men's and Women's Ice Hockey Teams. Dr. Sorrentino teaches for both the CCSP® and DACBSP® programs.
An avid golfer, runner, cyclist and kayaker, Dr. Sorrentino combines her love of sports with her love of helping athletes improve their sports performances for top competitive form.
See below for a list of credits available for this seminar. 
Life Chiropractic College West is accredited by the CCE and the Western Association of Schools and Colleges (WASC).
NOTE to DCs licensed in: CO, CT, DE, DC, ID, IL, IA, MD, MA, MI, MS, MT, NE, OH, OR, RI, SC, UT, VT, VA, WA, WY, BC, NB, ON, QC.  These states generally accept programs sponsored by a college that is accredited by the Council on Chiropractic Education (CCE).  These states and provincial boards do not require an application from CCE colleges. While it is higly likely that credits will be accepted, Life Chiropractic College West cannot guarantee that any session of this offering will be accepted by these licensing board(s). Life West urges licensees to familiarize themselves with the laws governing continuing education in the jurisdictions where they hold licensure.
All applications are PENDING at this time.
Available Credit Hours
12.50

CA Chiro Board, Category B

CA Board of Chiropractic Examiners, Cat B
Changes and Refunds
See DACBSP for special refund information for series registrants.
Every attempt is made to offer Life West CE programs as announced. However, Life West reserves the right to adjust program faculty, locations, dates, times and tuition to accommodate unanticipated occurrences and to cancel programs owing to insufficient enrollment, illness, or other factors.  Life West will notify advance registrants of any cancellation or significant program changes. Life West is not responsible for any expenses incurred by registrants due to adjustments or cancellations.
Refunds for program registration are granted if requested in writing no later than one business day before program begins. If registrants cancel within one week of program start date, a $50 processing fee will be deducted from refunds.
Less than one business day before the program begins, registration is nonrefundable but a credit voucher may be issued. Vouchers must be requested within sixty days of the program.  The credit voucher may be applied towards another Life West Postgraduate & Continuing Education program and must be redeemed within one year of the original scheduled program date or it will be forfeited. A $25 processing fee will be deducted from vouchers.