DACBSP IV: Soft Tissue – Pathology, Regional Examination and Treatment (Horrigan, Dec 1-2)
December 1, 2018

to

December 2, 2018
If you wish to earn your Diplomate, register for the DACBSP Series instead of this or any individual seminar.  The online learning portions are only accessible to series enrollees and may not be purchased separately.
Overview
TBA
Hours
Saturday, 8:30am - 6:00pm (1 hour lunch break)
Sunday, 8:00am - 12:00pm
Life West, home of the Sports Performance Institute (SPI), is the place to advance in chiropractic sports and performance expertise. Study with excellent faculty and apply your skills on the field with Life West athletic programs alongside SPI staff.
The Diplomate American Chiropractic Board of Sports Physicians® (DACBSP®) program utilizes interactive experiences and dedicated hands-on sessions to prepare you to earn the prestigious DACBSP. The program consists of a combination of live weekends and online learning components totaling 216 hours of study.  There are 100 hours of coursework at Life West, 116 hours of online coursework, practice in the field, and written and practical exams. It is a rigorous, professional credentialing program that promotes professional knowledge and competency of chiropractic practitioners engaged in the specialty of chiropractic sports performance.
Once completed, you'll be ready for the DACBSP® exam given through the ACBSP™. In addition, you'll be prepared to sit for the Certified Strength and Conditioning Specialists (CSCS) exam given by the National Strength and Conditioning Association.
CCSP ® and DACBSP® programs may be taken concurrently.
Live courses are held on the Life West campus September 2018 - April 2019. 
Learning Objectives
At the end of this seminar, participants will be better able to:
Life Chiropractic College West
25001 Industrial Blvd.
United States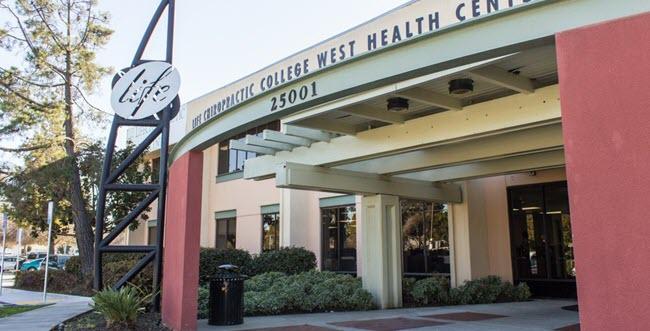 Park by Student Entrance on Clawiter Road side of building, then look for signage directing you to the check-in area. 
See Campus Map for details.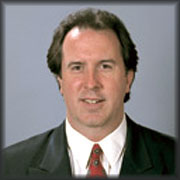 JOE HORRIGAN, DC, DACBSP, CSCS
Joe Horrigan is the President of the Soft Tissue Center and Horrigan Sports Chiropractic in Los Angeles California. He maintains a private practice of chiropractic with an emphasis on soft tissue conditions and injuries.
Dr Horrigan served for 5 years on the American Chiropractic Board of Sports Physicians as a Board of Director and Chiropractic Sports Science Symposium Chair. Doctor Horrigan is an accomplished author with several scientific manuscripts and books to his credit.
In addition to his clinical duties he is also a certified strength and conditioning specialist and a member of the NSCA National Strength Training and conditioning association and he is a certified club coach with USA Weightlifting. Dr. Horrigan serves on USA Sports Medicine Committee, USA Track and Field Elite Hurdle Program.
He is an author and sport medicine columnist for Ironman magazine and co-authors the sports medicine column in Inside Kung-Fu magazine. He has two books published, The 7-minute Rotator Cuff Solution and Strength, Conditioning, and Injury Prevention for Hockey.
See below for a list of credits available for this seminar. 
Life Chiropractic College West is accredited by the CCE and the Western Association of Schools and Colleges (WASC).
NOTE to DCs licensed in: CO, CT, DE, DC, ID, IL, IN, IA, MD, MA, MI, MS, MT, NE, OH, OR, RI, SC, UT, VT, VA, WA, WY, BC, NB, ON, QC.  These states generally accept programs sponsored by a college that is accredited by the Council on Chiropractic Education (CCE).  These states and provincial boards do not require an application from CCE colleges. While it is higly likely that credits will be accepted, Life Chiropractic College West cannot guarantee that any session of this offering will be accepted by these licensing board(s). Life West urges licensees to familiarize themselves with the laws governing continuing education in the jurisdictions where they hold licensure.
All applications are PENDING at this time.
Available Credit Hours
8.50

CA Chiro Board, Category B

CA Board of Chiropractic Examiners, Cat B

4.00

CA Chiropractic Board, Category A Exam/Adjust/Billing

California Board of Chiropractic Examiners, Category A Exam/Adjust/Billing
Changes and Refunds
See DACBSP for special refund information for series registrants.
Every attempt is made to offer Life West CE programs as announced. However, Life West reserves the right to adjust program faculty, locations, dates, times and tuition to accommodate unanticipated occurrences and to cancel programs owing to insufficient enrollment, illness, or other factors.  Life West will notify advance registrants of any cancellation or significant program changes. Life West is not responsible for any expenses incurred by registrants due to adjustments or cancellations.
Refunds for program registration are granted if requested in writing no later than one business day before program begins. If registrants cancel within one week of program start date, a $50 processing fee will be deducted from refunds.
Less than one business day before the program begins, registration is nonrefundable but a credit voucher may be issued. Vouchers must be requested within sixty days of the program.  The credit voucher may be applied towards another Life West Postgraduate & Continuing Education program and must be redeemed within one year of the original scheduled program date or it will be forfeited. A $25 processing fee will be deducted from vouchers.