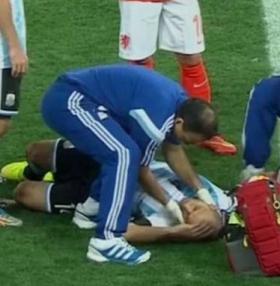 CCSP III: Emergency Procedures (May 16-17, 2020)
May 16, 2020

to

May 17, 2020
Overview
This course will provide Doctors of Chiropractic with current information concerning the evaluation and management of serious spinal and physical injury and illness related to athletics.
12.5 general CE hours
The Certified Chiropractic Sports Physician® (CCSP®) program is a hands-on, fast-paced, cutting-edge sports program that combines live weekends and online learning for a total of 100 hours of study and will qualify you to earn the prestigious CCSP® certificate, issued by the
American Chiropractic Board of Sports Physicians®
.  There are 50 hours of coursework at Life West, 50 hours of online coursework, practice in the field, and written and practical exams. It is a rigorous, professional credentialing program that promotes professional knowledge and competency of chiropractic practitioners engaged in the specialty of chiropractic sports performance.
Schedule
Saturday, 8:30am - 6:00pm
Sunday, 8:00am - 12:00pm 
Review the duties of a team physician related to the urgent care of the seriously injured athlete.
Patient management using primary assessment techniques and skills.
Practical skills workshop on applications of primary assessment skills.
Airway management, assessment, and maintenance (O2/Oral airway selection and applications)
Shock defined including recognition and care interventions.
Secondary assessment of the injured individual.
Practical workshop for the application of secondary assessment skills.
Concepts of on the field treatment of the spine injured athlete.
Practical workshop regarding log rolling and the selection and applications of hard cervical spine collar applications.
Discussion of universal precautions and blood borne pathogen best practices.
Synthesis of the case studies including the management of serious spinal trauma with backboard skills.
Synthesis of the case management that includes care pathways of the initial assessment, secondary assessment and airway management.
Hour twelve continued.
Life Chiropractic College West
25001 Industrial Blvd.
United States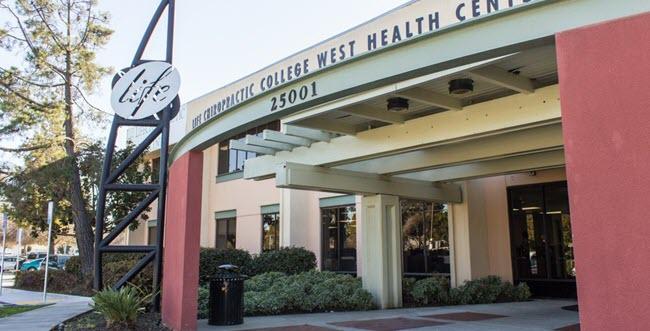 Park by Student Entrance on Clawiter Road side of building, then look for signage directing you to the check-in area. 
See Campus Map for details.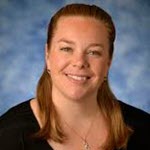 JENNA STREET, MS, ATC
Jenna Street is the coordinator of Sports Medicine Clinic Operations for the United States Olympic Committee (USOC). After finishing her master's degree, Street completed a Sports Medicine Fellowship with the USOC, where she's worked full time since 2009. She currently works in a clinical setting with both Olympic and Paralympic athletes, and routinely travels internationally with Paralympic teams to events, including the 2014 Summer Youth Olympic Games in Nanjing, China, 2012 Summer Paralympic Games in London and 2016 Summer Paralympic Games in Rio De Janeiro, Brazil, in 2016.
In 2013, Street was a keynote speaker at Michigan State University's College of Osteopathic Medicine Sports Medicine Conference, where she spoke about Olympic sports medicine. She is based in Colorado Springs, Colorado. She currently serves on the National Athletic Trainers' Association Young Professionals' Committee and the Board of Certification's Continuing Professional Working Development Working Group.
See below for a list of credits available for this seminar.  If your state is not listed, contact the Life West CE office to discuss pursuing Board approval.
Life Chiropractic College West is accredited by the CCE and the Western Association of Schools and Colleges (WASC).
NOTE to DCs licensed in: CO, CT, DE, DC, ID, IL, IN, IA, MD, MA, MI, MS, MT, NE, OH, OR, RI, SC, UT, VT, VA, WA, WY, BC, NB, ON, QC.  These states generally accept programs sponsored by a college that is accredited by the Council on Chiropractic Education (CCE).  These states and provincial boards do not require an application from CCE colleges. While it is higly likely that credits will be accepted, Life Chiropractic College West cannot guarantee that any session of this offering will be accepted by these licensing board(s). Life West urges licensees to familiarize themselves with the laws governing continuing education in the jurisdictions where they hold licensure.
Available Credit Hours
12.50

AK Chiropractic Board

Alaska Board of Chiropractic Examiners

12.50

BC Chiropractic College

British Columbia College of Chiropractors

12.50

CA Chiro Board, Category B

CA Board of Chiropractic Examiners, Cat B

12.50

CO Chiropractic Board

Colorado Board of Chiropractic Examiners

12.50

CT Chiropractic Board

Connecticut Board of Chiropractic Examiner

12.50

DC Chiropractic Board

District of Columbia Board of Chiropractic

12.50

DE Chiropractic Board

Delaware Board of Chiropractic

12.50

IA Chiropractic Board

Iowa Board of Chiropractic

12.50

ID Chiropractic Board

Idaho Board of Chiropractic Physicians

10.00

IL Chiropractic Board

Illinois Medical Licensing Board

10.00

IN Chiropractic Board

Indiana Board of Chiropractic Examiners

12.50

KY Chiropractic Board

Kentucky Board of Chiropractic Examiners

12.50

MA Chiropractic Board

Massachusetts Board of Registration of Chiropractors

12.50

MD Chiropractic Board

Maryland Board of Chiropractic Examiners

12.50

MI Chiropractic Board

Michigan Board of Chiropractic

10.00

MS Chiropractic Board

Mississippi Board of Chiropractic Examiners

12.50

MT Chiropractic Board

Montana Board of Chiropractors

12.50

ND Chiropractic Board

North Dakota Board of Chiropractic Examiners

12.50

NE Chiropractic Board

Nebraska Board of Chiropractic

12.50

OH Chiropractic Board

Ohio Chiropractic Board

12.50

OR Chiropractic Board

Oregon Board of Chiropractic Examiners

12.50

RI Chiropractic Board

Rhode Island Board of Examiners in Chiropractic

10.00

SC Chiropractic Board

South Carolina Board of Chiropractic Examiners

12.50

UT Chiropractic Board

Utah Chiropractic Physicians Licensing Board

12.50

VA Board of Medicine

Virginia Board of Medicine

12.50

VT Chiropractic Board

Vermont Board of Chiropractic

12.50

WA Chiropractic Comm

Washington Chiropractic Quality Assurance Commission

12.50

WY Chiropractic Board

Wyoming Board of Chiropractic Examiners
Changes and Refunds
Every attempt is made to offer Life West CE programs as announced. However, Life West reserves the right to adjust program faculty, locations, dates, times and tuition to accommodate unanticipated occurrences and to cancel programs owing to insufficient enrollment, illness, or other factors.  Life West will notify advance registrants of any cancellation or significant program changes. Life West is not responsible for any expenses incurred by registrants due to adjustments or cancellations.
See ce.lifewest.edu/about for details.