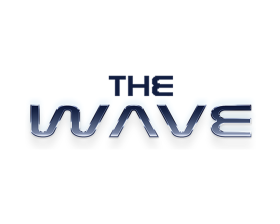 LIFE WEST'S ANNUAL WAVE CONFERENCE BRINGS YOU AN INCREDIBLE ARRAY OF CUTTING EDGE SPEAKERS
You may attend the sessions in any order, on your own schedule, any time through December 10, 2024. 
To Register: click on the REGISTER tab and SCROLL TO THE BOTTOM OF THE PAGE.
Duration
This course is available through December 10, 2024. Once you have completed all courses you desire download or print your certificates before that date.
CE Credits
If you wish to receive CE credit, be sure to progress all the way through the course menu to the Program evaluation for each desired course. You will complete the "Required last step" once all courses you desire have been completed. 
CE credit varies from state to state, and from speaker to speaker. Check each lecture's Course Summary for your state(s) of licensure.
Certificates of Completion
Print or download your certificates of completion separately for each session you complete. There will not be a certificate for the conference as a whole*.  
*Alberta DCs please contact us at conted@lifewest.edu for further instructions
Online CE at Life West is simple and engaging.
Check on the right of this screen under course summary or under the CREDITS tab to see if the seminar is approved for CE in your licensure state(s). Please note some states or countries may not accept the full 13 hours.
This course is only available through December 10, 2024. All courses must be completed, and your certificate must be downloaded on or before that date.
Click on the REGISTER/TAKE COURSE tab to begin. If you are not logged in, you will have the choice to either LOG IN or CREATE AN ACCOUNT to register and begin.
The seminar consists of video, readings, and quizzes. You may return to it at any point.
Once in each individual seminar, follow the MENU of steps on the left side of the screen. Click through the steps to move through the program.
If you have questions or concerns along the way, contact Life West Postgraduate & Continuing Education at conted@lifewest.edu.
Lona Cook, DC; BRINGING CHIROPRACTIC TO THE PUBLIC SCHOOLS

0.5 Hours Public Health

Dr. Lona Cook grew up in Chippewa Falls and is a graduate of the University of Wisconsin-Madison as well as Northwestern Health Sciences University for her Doctorate of Chiropractic where she graduated in the top of her class.

For the past 12 years, Dr. Lona has helped thousands of people regain health by working with the bodies power to heal and chiropractic care.

Dr. Lona is also on the state association board and speaks nationally many weekends of the year spreading the message of better living through chiropractic care. Dr. Lona lives with her husband, Kyle and sons, Jack & Max, on Lake Wissota. They love being close to family in the beautiful Chippewa Valley.

Cornell Zues Cornish, DC; THINK-BE-DO

0.5 Hours Philosophy

Dr. Cornell Cornish is the owner of CTC Chiropractic, running a successful practice with his wife Dr. Teandra Cornish and serving over 600 visits per week. He is on the Health and Wellness committee for Dallas county which hosts dozens of successful community events. And is the first chiropractor invited to speak at the largest vegetarian organization in DFW, the Black Vegetarians of Texas Society, on Chiropractic care for their families. He is the team chiropractor for Desoto High School's football, basketball, and track and field teams, all which are nationally ranked in the Nation's top 50. 

Nona Djavid, DC; EFFECTIVE CONSULT, EXAM, AND HISTORY

0.5 Hours Technique/Exam

Dr Nona Djavid is an entrepreneur, mother, part-time million dollar business guru, and founder of eLIVate Club where she explores powerful topics that transform its members from visualizers into visionaries. She is also the founder of Part Time Million Dollar Mastermind where she helps health care professionals and entrepreneurs build businesses and lives of their dreams. With a repository of experience revolving around self-discovery and self-improvement,

Dr. Nona combines esoteric insights and practical wisdom into bite-sized, easy-to-implement concepts. Her message to the world is the idea that self-mastery is the key to life mastery. In her groundbreaking book eLIVate Your Life foreword by Michael Beckwith, she breaks down personal transformation into 7 pillars and she uses these pillars to transform people's lives. She's been featured in hundreds of publications, news stories, and podcasts. You've seen her on Forbes, NBC News, CBS News, Wall Street Journal, HGTV, Huffington Post, Modern Mom, and FOX News.

Lynn Gerner, DC; BE THE ANSWER - CHIROPRACTIC SOLUTIONS TO BREASTFEEDING BARRIERS

0.5 Hours Wellness, Special Populations

Dr. Gerner founded the Good Life Learning, LLC (a professional education company) in 2019 to help spread the word about the benefit of the Chiropractic adjustment in connection with feeding dysfunction and oral restrictions. In this new and emerging specialty field, she also recognized the need for advanced training for the Chiropractor as well.

She has been a Maternity and Pediatric Specialist in private practice for over 16 years with an additional focus on functional infant cranial work. She teaches other professionals to support breastfeeding across the USA and internationally. She is a wife, mother of 3 grown children, and lives in Northern CA with her husband and their 2 rescued dogs.

Deed Harrison, DC; SAGITTAL PLANE SPINE SUBLUXATION, ALTERED SENSORI-MOTOR CONTROL, AND AUTONOMIC NERVOUS SYSTEM FUNCTION: DOES TRUE CORRECTIVE CARE IMPROVE OUTCOMES?

1 Hour Exam/Technique

Deed E. Harrison, D.C., graduated from Life-West Chiropractic College in 1996. Dr. Harrison has developed and researched original spinal rehabilitation procedures and has lectured to thousands of Chiropractors in over 300 educational conferences around the world. He has authored approximately 100 peer-reviewed spine-related publications, 4 spine textbooks, and numerous conference proceedings. He is a highly respected chiropractic researcher and authority in today's profession.

Additionally, Dr. Harrison is a member to the International Society for the Study of the Lumbar Spine (ISSLS), is a former International Chiropractors Association's (ICA) Nevada State Assembly Representative member, and is the acting Chair of the PCCRP Chiropractic Radiography Guidelines. He formerly held a position on the Chiropractic Physicians Board of Nevada. Currently, Dr. Harrison is the President / CEO of Chiropractic BioPhysics® (CBP®)Technique & Seminars and is the President of CBP NonProfit, Inc. – a spinal research foundation.

Brad Glowaki, DC; MEDICINE, MONOPOLIES & CHIROPRACTIC!

1 Hour General

Often referred to as "Dr. Glow," Brad Glowaki, DC, manages a million-dollar practice in Seal Beach, California. His honors include the 2012 Parker Seminars Chiropractor of the Year award and the 2008 California Chiropractic Association (CCA) Doctor of the Year award. Among his patients are world-class athletes such as three-time Olympic gold medalist Misty May-Treanor and baseball stars Christian Yelich and Josh Hamilton, and he has amassed more than 10,000 hours of public speaking at conferences and seminars.

DD Humber, DC; CHIROPRACTIC: PAST, PRESENT, FUTURE

0.5 Hours Philosophy

Dr DD Humber is a 1956 graduate of Palmer College of Chiropractic. A long-time friend and associate of Sid Williams, Dr DD has helped and hosted the DE meetings since their inception 50 years ago. Dr Humber is a former Vice President of Life University.

Dr. Humber joined Life University in Atlanta in 1978. There he served as vice president of clinics, then vice president of development and senior vice president for clinic. Dr. Humber also served as ICA's Georgia Assembly representative for 18 years before being elected the Southern regional director on the ICA's Board of Directors in 1999. 

Dr. Humber served as the 13th president of the International Chiropractors Association from 2001 until 2003.

Dr. Humber was named "Chiropractor of the Year" by the Georgia Chiropractic Association (1973) and by the Georgia Chiropractic Council (1998).

Kristina Jackson, PhD; WHY TESTING OMEGA-3 LEVELS IS KEY TO REAPING THEIR HEALTH BENEFITS

0.5 Hours Nutrition

Dr. Kristina Jackson is part-owner and Chief Operating Officer of OmegaQuant Analytics LLC, a CLIA-certified
omega-3 blood testing laboratory based in Sioux Falls, South Dakota, that offers a range
of fatty acid analytical services to researchers and consumers alike.

She co-authored several key publications on blood fatty acid profiles and their role in
cardiometabolic disease risk, including articles published in the American Journal of
Clinical Nutrition and Current Atherosclerosis Reports. And has conducted research on the effects of maternal diet and supplementation on breast milk DHA levels, and proposed the development of a prenatal DHA test to identify women at increased risk for early preterm birth.

Additionally, Dr. Jackson received a pending approval for a Small Business Innovation Grant to develop a blood
fatty acid-based algorithm as an early predictor of insulin resistance, using machine
learning to harmonize data from prospective cohort studies.

Dan Murphy, DC; LUMBAR DISC HERNIATION WITH RADICULOPATHY

1 Hour 

Dr. Dan Murphy has been a cornerstone to Life West's WAVE agenda, speaking on the science behind chiropractic.  Dr. Murphy graduated magna cum laude from Western States Chiropractic College in 1978, and has more than 40 years of practice experience. He received his Diplomate in Chiropractic Orthopedics in 1986. Since 1982, Dr. Murphy has served as part-time faculty at Life Chiropractic College West, where he is currently teaching classes to seniors in the Management of Spinal Disorders.

He is a distinguished professional with numerous special awards such as the Lifetime Achievement Award from the International Association of Functional Neurology and Rehabilitation (IAFNR) in 2014, and an Honorary Degree in Humanities from Life Chiropractic College West in 2021.

Ron Oberstein, DC; A SALUTOGENIC APPROACH TO EXPANDING CHIROPRACTIC AND NATURAL HEALTHCARE FROM A PAST, PRESENT AND FUTURE PERSPECTIVE

1 Hour Philosophy

Dr. Oberstein graduated from Life Chiropractic College (now Life University) in 1981. Prior to becoming the president of Life West, Dr. Oberstein was a member of the Life Chiropractic College West Board of Regents from 1991 to 2016, including two years as the Chairman of the Board. As an active member of the chiropractic community, Dr. Oberstein has served in instructional and leadership roles in numerous organizations. He has taught chiropractic technique, philosophy and principles in multiple chiropractic colleges and throughout the world. Dr. Oberstein strongly conveys chiropractic vitalism with a deep understanding of the salutogenic health model and its incredible value for patient care. Dr. Oberstein and his wife of 30 years, Dr. Mary Oberstein, have practiced together since 1986, serving multitudes of patients and mentoring new graduates. They travel the world spreading the chiropractic message, and they started a nonprofit organization delivering chiropractic care globally to children and adults in need with a focus in Tijuana, Mexico. They have three daughters, Drs. Lauren, Morgan and Sydney, all of whom are chiropractors.

Peter Kevorkian, DC; MAGIC-MIRACLES-MAGNIFICENCE

1 Hour Philosophy

Dr. Peter Kevorkian graduated from Tufts University College of Engineering in 1978 with a degree in Environmental Health Engineering – Human Factors Design, and from Palmer College of Chiropractic in 1982 with a Doctor of Chiropractic degree. He owns and operates Westwood Family Chiropractic with his wife, Dr. Patricia Giuliano, since 1985, and is also an instructor and facilitator at Renaissance International in Colorado Springs, CO.

He also serves as Chairman of the Board of Trustees (2012-2018) and Board of Regents (1990-2021) of Sherman College of Chiropractic, as well as President (2012-2023) and member of the Board of Directors (2011-2023) of the International Chiropractic Pediatric Association.

Bruce Lipton, DC; THE SCIENCE OF VITALISM

1.5 Hours Philosophy

Bruce H. Lipton, Ph.D., cellular biologist and author, was formerly an Associate Professor of Anatomy at the University of Wisconsin's School of Medicine and Research Scientist at Stanford University's School of Medicine. Dr. Lipton has served as a Visiting Professor at Palmer College, Life Chiropractic College West and The New Zealand College of Chiropractic. He is the author of the bestselling books The Biology of Belief and The Honeymoon Effect, and co-author of Spontaneous Evolution.

Mary Oberstein, DC; HEALING THROUGH CONSCIOUS COMMUNICATION

0.5 Hours General

Dr. Mary Oberstein holds a Doctor of Chiropractic Degree from Life Chiropractic College Marietta, Georgia. She is a diplomat of the National Board of Chiropractic Examiners and licensed to practice chiropractic in California and Montana. Additionally, she is the founder and leader of the San Diego Chapter of the League of Chiropractic Women and co-founder of Hands for Life Nonprofit. 

Sydney Oberstein Hook, DC; DRIVING PASSION THROUGH PHILOSOPHY

0.5 Hours Philosophy

Dr. Sydney Oberstein Hook established and currently owns and operates a family chiropractic practice, Life Chiropractic Center, in San Diego, CA with a focus on Webster certification and treating patients of all ages. She also focuses on a non-profit that brings chiropractic around the world.

Daniel Perman, DC; ACCESSING THE BRAIN TO CREATE LASTING IMPROVEMENTS IN COMPLEX CASES

0.5 Hours Clinical Sciences/Special Populations

Dr. Daniel Perman is an expert in vestibular, neurological, and musculoskeletal rehabilitation with a focus on treating migraines, concussions, dizziness, sports injuries, and chronic pain.

He is the owner and head clinician of Virtual Brain Rehab by Perman Chiropractic Neurology, providing virtual rehabilitative care for California residents via telehealth video conferences and creating free content on YouTube to help those with neurological symptoms worldwide at no cost. Also, the clinic director at Nexus Brain Center at Life Chiropractic College West, Hayward, CA, and the Director of Functional Neurology/Adjunct Professor at the same institution. Additionally, he has worked as the Chiropractic Neurologist and Head Clinician at Imagine X Functional Neurology in Beverly Hills, CA, and Santa Barbara, CA.

Drew Rubin, DC; POLYVAGAL SAFETY

0.5 Hours Special Populations

Dr. Drew Rubin is a Diplomate of International Chiropractic Pediatric Association, Certified Chiropractic Sports Practitioner, Certified in Webster Technique, Advanced Proficiency Rated in Activator Methods. He serves as Adjunct Faculty at Life University, teaching certification courses regarding pediatrics for the International Chiropractic Pediatric Association, taught at IAFNR Annual Conference, and director for the Certification Division at IAFNR.

Additionally he has presented at various Life University events, Virginia Chiropractic Society Annual Convention, and State organizations for philosophy nights, and more. He is also co-author of "Pediatric Chiropractic," presented at ACC/RAC conference on topics such as triage in chiropractic pediatric clinics and the effectiveness of Activator Adjusting Instrument on a gymnast with lower back pain.

​​​​​​​

Irum Tahir, DC; THE SCIENCE, ART & PRACTICE OF PRENATAL CHIROPRACTIC CARE

1 Hour Nutrition

Dr. Irum Tahir is an international speaker, chiropractor, entrepreneur, and business coach. She has worked with organizations in Spanish Harlem and rural Pakistan to improve health conditions and has worked in the countries of Madagascar, India and with Syrian refugees in Jordan to bring Chiropractic to thousands of individuals. Dr. Tahir initially began with a small solo practice, now transformed into a multi-disciplinary wellness center known as High Point Chiropractic Wellness that runs independently of her.  With multiple Doctors, the practice is one of the busiest in CNY and has a focus on pregnancy & pediatrics with an excellent team in place. Most recently, the practice received a coveted Excellence in Healthcare award for facility of distinction. A frequent speaker in the Chiropractic and Medical field, Dr. Tahir expertise in speaking and coaching is in Business development, Prenatal and Postpartum care in practice, recruiting and retaining employees and MD/ OB referrals into a Chiropractic practice. 

Dr. Tahir was honored as one of the top 100 Entrepreneurs under 30 years of age in the US by the Obama administration. She was honored at the White House and was chosen to speak on Entrepreneurship. She has also been honored at the United Nations for Entrepreneurship in Healthcare; her popular TED talk has crossed ½ million views.  Dr. Tahir was named Top 40 Entrepreneurs in the Central NY region as well as Woman of the Year within the Chiropractic profession. 
CE credit varies from state to state, and from speaker to speaker. Check the Course Summary for each hour for your state(s) of licensure. Scroll down to see available credit hours for the WAVE 2023 Recording.
NOTE: that while you are invited to partake in all of the conference sessions, your state may not have approved each session or may have limitations on the total number of hours accepted for the conference as a whole. Hours that were approved in 2023 many not be approved in 2024. Check each session closely to see how many hours are approved by your state. You will not receive a single certificate for the entire conference; rather you may print or download a separate certificate after each conference session.
Life Chiropractic College West is accredited by the Council on Chiropractic Education (CCE) and the Western Association of Schools and Colleges (WASC).
*The following State and Province boards do not require an application when a program is sponsored by a college accredited by the Council on Chiropractic Education (CCE): CO, CT, DE, DC, ID, IL, IA, MD, MA, MI, MT, NE, NH, NJ, OR, RI, SC, UT, VT, VA, WA, WY, BC, NB, ON, QC. Life Chiropractic College West cannot guarantee that any session of this offering will be accepted by these licensing board(s). Life West urges licensees to familiarize themselves with the laws governing continuing education in the jurisdictions where they hold licensure.
Available Credit Hours
1.00

AB Chiropractic College

Alberta College of Chiropractors

9.50

AK Chiropractic Board

Alaska Board of Chiropractic Examiners

9.50

AL Chiropractic Board

Alabama Board of Chiropractic Examiners

10.00

AR Chiropractic Board

Arkansas Board of Chiropractic Examiners

9.50

AZ Chiropractic Board

Arizona Board of Chiropractic Examiners

9.50

BC Chiropractic College

British Columbia College of Chiropractors

12.00

CA Chiro Board, Category B

CA Board of Chiropractic Examiners, Cat B

1.00

CA Chiro Board, Category C

CA Board of Chiropractic Examiners, Cat C

2.00

CA Chiropractic Board, Category A Exam/Adjust/Billing

California Board of Chiropractic Examiners, Category A Exam/Adjust/Billing

9.50

CO Chiropractic Board

Colorado Board of Chiropractic Examiners

9.50

CT Chiropractic Board

Connecticut Board of Chiropractic Examiner

9.50

DC Chiropractic Board

District of Columbia Board of Chiropractic

9.50

DE Chiropractic Board

Delaware Board of Chiropractic

10.00

FL Chiropractic Board

Florida Board of Chiropractic Medicine

9.50

GA Chiropractic Board

Georgia Board of Chiropractic Examiners

9.00

HI Chiropractic Board

Hawaii Board of Chiropractic Examiners

9.50

IA Chiropractic Board

Iowa Board of Chiropractic

9.50

ID Chiropractic Board

Idaho Board of Chiropractic Physicians

9.50

IL Chiropractic Board

Illinois Medical Licensing Board

9.50

IN Chiropractic Board

Indiana Board of Chiropractic Examiners

9.50

KS Chiropractic Assoc

Kansas Chiropractic Association

9.00

KY Chiropractic Board

Kentucky Board of Chiropractic Examiners

9.50

MA Chiropractic Board

Massachusetts Board of Registration of Chiropractors

9.50

MB Chiropractic Assoc

Manitoba Chiropractors' Association

9.50

MD Chiropractic Board

Maryland Board of Chiropractic Examiners

9.50

ME Chiropractic Board

Maine Board of Chiropractic Licensure

9.50

MI Chiropractic Board

Michigan Board of Chiropractic

9.50

MN Chiropractic Board

Minnesota Board of Chiropractic Examiners

9.50

MO Chiropractic Board

Missouri Board of Chiropractic Examiners

9.50

MS Chiropractic Board

Mississippi Board of Chiropractic Examiners

9.50

MT Chiropractic Board

Montana Board of Chiropractors

9.50

NB Chiropractic Assoc

New Brunswick Chiropractors' Association

9.50

NC Chiropractic Board

North Carolina Board of Chiropractic Examiners

9.50

ND Chiropractic Board

North Dakota Board of Chiropractic Examiners

9.50

NE Chiropractic Board

Nebraska Board of Chiropractic

9.50

NH Chiropractic Board

New Hampshire Board of Chiropractic Examiners

9.50

NJ Chiropractic Board

New Jersey Board of Chiropractic Examiners

9.50

NM Chiropractic Board

New Mexico Board of Chiropractic Examiners

9.50

NS Chiropractic College

Nova Scotia College of Chiropractors

9.50

NV Chiropractic Board

Nevada Chiropractic Physicians' Board

9.50

NY Chiropractic Board

New York State Board for Chiropractic

9.50

OH Chiropractic Board

Ohio Chiropractic Board

9.50

OK Chiropractic Board

Oklahoma Board of Chiropractic Examiners

9.50

ON Chiropractic College

Ontario College of Chiropractors

9.50

OR Chiropractic Board

Oregon Board of Chiropractic Examiners

9.50

PACE

FCLB Providers of Approved Continuing Education

10.00

PA Chiropractic Board

Pennsylvania Board of Chiropractic

9.50

PR Chiropractic Board

Puerto Rico Board of Chiropractic Examiners

9.50

QC Chiropractic Ordre

Quebec Ordre Des Chiropracticiens

9.50

RI Chiropractic Board

Rhode Island Board of Examiners in Chiropractic

9.50

SC Chiropractic Board

South Carolina Board of Chiropractic Examiners

9.50

SD Chiropractic Board

South Dakota Board of Chiropractic Examiners

9.50

SK Chiropractic Assoc

Saskatchewan Chiropractors' Association

9.50

TN Chiropractic Board

Tennessee Board of Chiropractic Examiners

9.50

TN Chiropractic Assoc

Tennessee Chiropractic Association

9.50

TX Chiropractic Board

Texas Board of Chiropractic Examiners

9.50

UT Chiropractic Board

Utah Chiropractic Physicians Licensing Board

9.50

VA Board of Medicine

Virginia Board of Medicine

9.50

VI Chiropractic Board

U.S. Virgin Islands Board of Chiropractic Examiners

9.50

VT Chiropractic Board

Vermont Board of Chiropractic

9.50

WA Chiropractic Comm

Washington Chiropractic Quality Assurance Commission

9.50

WV Chiropractic Board

West Virginia Board of Chiropractic Examiners

9.50

WY Chiropractic Board

Wyoming Board of Chiropractic Examiners
Required Hardware/software
Computer, tablet, or phone with sufficient audio volume, and a strong Internet connection are required.
If you have questions or concerns along the way, contact Life West Postgraduate & Continuing Education at conted@lifewest.edu.