Fear to Safety: How to Settle and Thrive during Challenging Times (Rockwell & Sitton, June 26 & 27, 2021 On-Campus)
June 26, 2021

to

June 27, 2021
LIVE ON CAMPUS
Overview
Even as life returns to normal, the stress levels we are enduring is unprecedented. How do we cope and take care of ourselves, let alone take care of our family and practice? You will be inspired to use this most stressful time to adapt, grow and be of greater service to your community. We will explore the current relevance of the polyvagal theory and how to apply its principles through touch to create a greater sense of safety in yourself and those you adjust. You will learn time-tested skills from various chiropractic tonal models such as Network Spinal, Torque Release Technique, Upper Cervical and SOT to help you quickly identify, evaluate and correct your patients' postural defense patterns. You will learn chiropractic "social engagement portals" that can be accessed to shift your patients' physiology into states of deep relaxation. You will also learn self-care, somatic activities to teach your patients and be of great service to others right now when they need it the most!
Schedule
Saturday, June 26, 12:00pm - 8:00pm, PST
Sunday, June 27, 8:00am - 12:00pm, PST
(both sessions required)
bring your own lunch and snacks 
Life Chiropractic College West
25001 Industrial Blvd
United States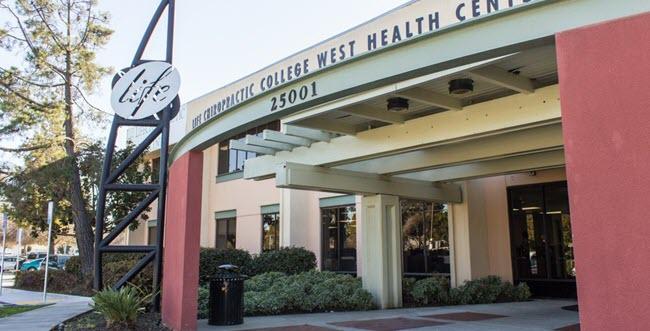 Enter the building on the Clawiter road side, through the rear/student entrance.  Signs will direct you to the classroom.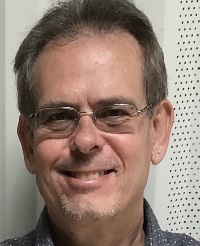 JEFF ROCKWELL, DC
Dr. Jeff combines 35 years of teaching and practicing chiropractic, with a deep love for music, nature, literature—and the timeless principles of chiropractic, to create innovative classes that bring doctors and students quickly to the heart of healing. He is a firm believer that evidence-informed, vitalistic practice can bring regulation and repair to the nervous system and an embodied interconnectedness to the larger nervous system we call the world.
Dr. Jeff is an early graduate of Life Chiropractic College, has taught chiropractic philosophy at Parker University for eleven years and is on the post-grad faculty of numerous chiropractic colleges. He has produced many educational tools for the profession and was featured in Dr. Bill Koch's book "Conversations With Chiropractic Technique Masters." He practices in San Rafael, California.
---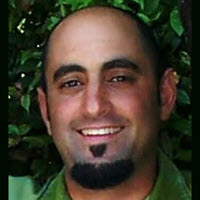 OMRI SITTON, DC
Dr. Sitton graduated from Parker Chiropractic College in Dallas, Texas in December 2000 and has been practicing chiropractic and studying various bodywork techniques since 1997. He has achieved certification in Network Spinal Analysis, Torque Release Technique and Zero Balancing. He has extensive training in Somato Respiratory Integration (SRI), Craniosacral Therapy, Continuum Movement and meditation. Since 2004 he has been involved in the Get Access Workshop (accessworkshop.com) assisting doctors and students through sensory enhancement training with its founder and developer, Dr. Robert Weigand, D.C.
He has operated chiropractic centers in Oakland and Santa Cruz, CA and Miami, FL. Dr. Sitton's approach to healing offers a fusion of 17 years of personal and clinical experience stemming from vitalistic and neurology-based chiropractic, as well common elements and principles fundamental to a variety of long-standing healing practices.
Dr. Sitton has been Dr. Bruce Lipton's chiropractor for the last decade. Having been fascinated with Bruce's work (years before Biology of Belief came out) it was no surprise that their field energies brought them together.
See below for a list of credits available for this seminar. Contact Life West CE to add your state.
Life Chiropractic College West is accredited by the CCE and the Western Association of Schools and Colleges (WASC).
NOTE to DCs licensed in: CO, CT, DE, DC, ID, IL, IN, IA, MD, MA, MI, MT, NE, NH, NJ, OH, OR, RI, SC, UT, VT, VA, WA, WY.  These states generally accept programs sponsored by a college that is accredited by the Council on Chiropractic Education (CCE).  These states and provincial boards do not require an application from CCE colleges. While it is higly likely that credits will be accepted, Life Chiropractic College West cannot guarantee that any session of this offering will be accepted by these licensing board(s). Life West urges licensees to familiarize themselves with the laws governing continuing education in the jurisdictions where they hold licensure.
Available Credit Hours
12.00

AK Chiropractic Board

Alaska Board of Chiropractic Examiners

6.00

CA Chiro Board, Category B

CA Board of Chiropractic Examiners, Cat B

6.00

CA Chiropractic Board, Category A Exam/Adjust/Billing

California Board of Chiropractic Examiners, Category A Exam/Adjust/Billing

12.00

CO Chiropractic Board

Colorado Board of Chiropractic Examiners

12.00

CT Chiropractic Board

Connecticut Board of Chiropractic Examiner

12.00

DC Chiropractic Board

District of Columbia Board of Chiropractic

12.00

DE Chiropractic Board

Delaware Board of Chiropractic

12.00

IA Chiropractic Board

Iowa Board of Chiropractic

12.00

ID Chiropractic Board

Idaho Board of Chiropractic Physicians

12.00

IL Chiropractic Board

Illinois Medical Licensing Board

12.00

IN Chiropractic Board

Indiana Board of Chiropractic Examiners

12.00

KS Chiropractic Assoc

Kansas Chiropractic Association

12.00

MA Chiropractic Board

Massachusetts Board of Registration of Chiropractors

12.00

MD Chiropractic Board

Maryland Board of Chiropractic Examiners

12.00

ME Chiropractic Board

Maine Board of Chiropractic Licensure

12.00

MI Chiropractic Board

Michigan Board of Chiropractic

12.00

MN Chiropractic Board

Minnesota Board of Chiropractic Examiners

12.00

MS Chiropractic Board

Mississippi Board of Chiropractic Examiners

12.00

MT Chiropractic Board

Montana Board of Chiropractors

12.00

NC Chiropractic Board

North Carolina Board of Chiropractic Examiners

12.00

ND Chiropractic Board

North Dakota Board of Chiropractic Examiners

12.00

NE Chiropractic Board

Nebraska Board of Chiropractic

12.00

NH Chiropractic Board

New Hampshire Board of Chiropractic Examiners

12.00

NJ Chiropractic Board

New Jersey Board of Chiropractic Examiners

12.00

NV Chiropractic Board

Nevada Chiropractic Physicians' Board

12.00

OH Chiropractic Board

Ohio Chiropractic Board

12.00

OR Chiropractic Board

Oregon Board of Chiropractic Examiners

12.00

PACE

FCLB Providers of Approved Continuing Education

12.00

PR Chiropractic Board

Puerto Rico Board of Chiropractic Examiners

12.00

RI Chiropractic Board

Rhode Island Board of Examiners in Chiropractic

12.00

SC Chiropractic Board

South Carolina Board of Chiropractic Examiners

12.00

SD Chiropractic Board

South Dakota Board of Chiropractic Examiners

12.00

UT Chiropractic Board

Utah Chiropractic Physicians Licensing Board

12.00

VA Board of Medicine

Virginia Board of Medicine

12.00

VT Chiropractic Board

Vermont Board of Chiropractic

12.00

WA Chiropractic Comm

Washington Chiropractic Quality Assurance Commission

12.00

WY Chiropractic Board

Wyoming Board of Chiropractic Examiners