Ethics, Law, and Preventing HIPAA Audits in a Social Media World (Massa, online)
Overview
Dr. Massa is a practicing chiropractor and former faculty and Health Center Compliance Officer at Life Chiropractic College West.  She'll guide you through the latest laws, policies, and procedures so that your practice will be compliant and up to date.
About this Online Seminar
Online CE at Life West is simple and engaging.
Check on the right of this screen or under the CREDITS tab to see if the seminar is approved for CE in your licensure state(s).
You must be logged in to your Life West CE account in order to access the seminar. Click on the REGISTER tab to register and begin.
The seminar consists of video, readings, and one or more quizzes.  You need not complete the seminar, including the course video, in one sitting, and you may return to it at any point.
Once in the seminar, follow the MENU of steps on the left side of the screen. Click through the steps to move through the program.
When you have completed the evaluation, you can PRINT YOUR CERTIFICATE yourself, on the spot.  
Any questions?  Call us at (510) 780-4508 or email conted@lifewest.edu.
Learning Objectives
By the end of the seminar, you will be better able to:
Be familiar with Ethics and Laws as they pertain to the practice of chiropractic and best practices for documentation, scope of practice and mandated reporting,
Exercise proper judgement regarding ethical considerations in the doctor-patient relationship,
Differentiate appropriate conduct as it relates to marketing, advertising and referrals,
Describe HIPAA federal laws and those specific to the state of California and best practices for documenting and record keeping of all HIPAA related paperwork,
Keep the required logs and records that must be maintained for a clinical chiropractic office including release forms; locate templates and samples for immediate utilization, and
Understand the significance sanctions imposed to HIPAA violations.
Hour 1
Review of Chiropractic Ethics & Laws as stated in the Rules and Regulations of the California Board of Chiropractic Examiners, and relating to other states
In depth study of Doctor's Duties 
In depth study of Ethical Conduct 
Hour 2
Review of HIPAA law & regulations according to California State law and relating to other states
A thorough understanding of the Privacy Rule & Security Rule
Accessibility, Regulations and best practices as it relates to HIPAA laws. 
Provide a comprehensive understanding of what is required of the private chiropractic practice in order to be HIPAA compliant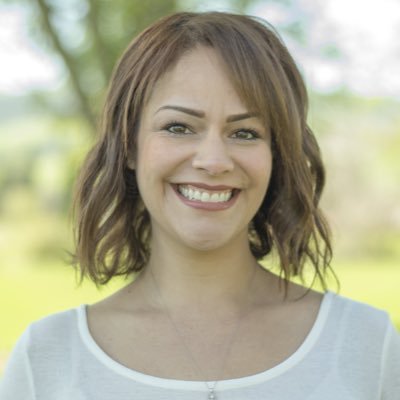 MICHELLE MASSA DE SANCTIS, DC
Dr. Michelle Massa is a 2007 graduate of Life Chiropractic College West. Her background is in Health Education, Ergonomics and Chiropractic Education. She teaches Continuing Education courses for chiropractors in various topics including Ethics and Law, HIPAA, History and Exam as well as Ergonomics with Chiropractic Technique. She is also the founder of the Latin American Chiropractic Association which supports and empowers doctors of Spanish Speaking descent and Spanish Speaking chiropractors internationally. She is in private practice in Danville, California specializing in Women's Health. 
See below for a list of credits available for this seminar. 
Life Chiropractic College West is accredited by the CCE and the Western Association of Schools and Colleges (WASC).
NOTE to DCs licensed in: CO, CT, DE, DC, ID, IL, IA, MD, MA, MI, MT, NE, NJ, OH, OR, RI, SC, UT, VT, VA, WA, WY, BC, NB, ON, QC.  These states generally accept programs sponsored by a college that is accredited by the Council on Chiropractic Education (CCE).  These states and provincial boards do not require an application from CCE colleges. While it is higly likely that credits will be accepted, Life Chiropractic College West cannot guarantee that any session of this offering will be accepted by these licensing board(s). Life West urges licensees to familiarize themselves with the laws governing continuing education in the jurisdictions where they hold licensure.
Available Credit Hours
2.00

AK Chiropractic Board

Alaska Board of Chiropractic Examiners

2.00

BC Chiropractic College

British Columbia College of Chiropractors

2.00

CA Chiropractic Board, Category A Ethics

California Board of Chiropractic Examiners, Category A Ethics

2.00

CO Chiropractic Board

Colorado Board of Chiropractic Examiners

2.00

CT Chiropractic Board

Connecticut Board of Chiropractic Examiner

2.00

DC Chiropractic Board

District of Columbia Board of Chiropractic

2.00

DE Chiropractic Board

Delaware Board of Chiropractic

2.00

IA Chiropractic Board

Iowa Board of Chiropractic

2.00

ID Chiropractic Board

Idaho Board of Chiropractic Physicians

2.00

IL Chiropractic Board

Illinois Medical Licensing Board

2.00

MA Chiropractic Board

Massachusetts Board of Registration of Chiropractors

2.00

MD Chiropractic Board

Maryland Board of Chiropractic Examiners

2.00

MI Chiropractic Board

Michigan Board of Chiropractic

2.00

MT Chiropractic Board

Montana Board of Chiropractors

2.00

NB Chiropractic Assoc

New Brunswick Chiropractors' Association

2.00

NE Chiropractic Board

Nebraska Board of Chiropractic

2.00

NJ Chiropractic Board

New Jersey Board of Chiropractic Examiners

2.00

NY Chiropractic Board

New York State Board for Chiropractic

2.00

ON Chiropractic College

Ontario College of Chiropractors

2.00

OR Chiropractic Board

Oregon Board of Chiropractic Examiners

2.00

PACE

FCLB Providers of Approved Continuing Education

2.00

QC Chiropractic Ordre

Quebec Ordre Des Chiropracticiens

2.00

RI Chiropractic Board

Rhode Island Board of Examiners in Chiropractic

2.00

SC Chiropractic Board

South Carolina Board of Chiropractic Examiners

2.00

UT Chiropractic Board

Utah Chiropractic Physicians Licensing Board

2.00

VT Chiropractic Board

Vermont Board of Chiropractic

2.00

WA Chiropractic Comm

Washington Chiropractic Quality Assurance Commission

2.00

WY Chiropractic Board

Wyoming Board of Chiropractic Examiners
Changes and Refunds
Every attempt is made to offer Life West CE programs as announced. However, Life West reserves the right to adjust program faculty, locations, dates, times and tuition to accommodate unanticipated occurrences and to cancel programs owing to insufficient enrollment, illness, or other factors.  Life West will notify advance registrants of any cancellation or significant program changes. Life West is not responsible for any expenses incurred by registrants due to adjustments or cancellations.
Refunds for program registration are granted if requested in writing no later than one business day before program begins. If registrants cancel within one week of program start date, a $50 processing fee will be deducted from refunds.
Less than one business day before the program begins, registration is nonrefundable but a credit voucher may be issued. Vouchers must be requested within sixty days of the program.  The credit voucher may be applied towards another Life West Postgraduate & Continuing Education program and must be redeemed within one year of the original scheduled program date or it will be forfeited. A $25 processing fee will be deducted from vouchers.