Ethics and Social Safety in Healthcare (Gerner, CE Credit Only 2021)
CE CREDIT ONLY: Doctors who have completed the Life West / The Good Life Learning course, Ethics and Social Safety in Healthcare - Opening the Conversation about Race and Identity in the Chiropractic Office, may claim CE credit by CLICKING ON THE REGISTER BUTTON above).
A CE password was distributed during the course which is required in order to register for CE credit.  Life West staff does not have access to the password.
You are required to have a Life West CE account to register for CE credit. Register or log in above.
Once registered for CE, you may be asked to pass a short quiz and complete an affidavit and course evaluation.
Certificates are self-service.  You may download or print your certificate immediately upon completing the course evaluation, and also again at any point in the future.
Save your username and password to ensure easy future access to your CE records.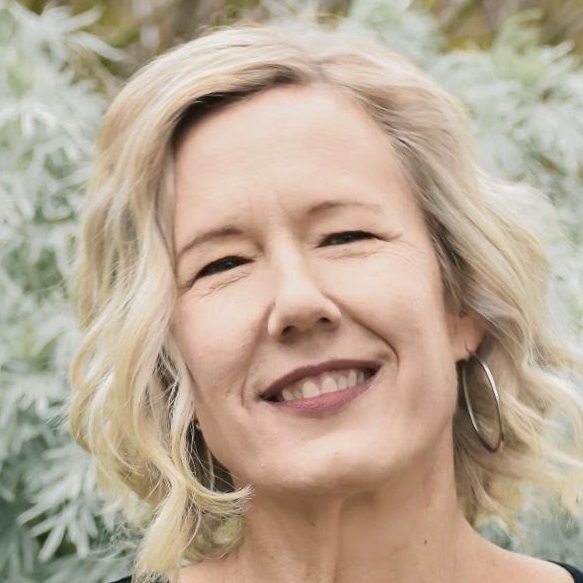 Dr. Lynn Gerner, D.C., FICPA
Graduate: Life Chiropractic College West, 2004. Fellow, International Chiropractic Pediatric Association (ICPA) and trained doula. Post Graduate faculty, Life Chiropractic College, West. Preferred Affiliate- Capital City Doula Collective, Sacramento, CA. Founding partner of The Good Life Collective, Davis, CA.
Dr. Gerner has been a Maternity and Pediatric Specialist in private practice for over 16 years with an additional focus on functional infant cranial work. She teaches other professionals to support breastfeeding across the USA and internationally. She is a wife, mother of 3 grown children, and lives in Northern CA with her husband and their 2 rescued dogs.
NOTE to DCs licensed in: CO, CT, DE, DC, ID, IL, IN, IA, MD, MA, MS, MT, NE, NH, NJ, OH, OR, RI, SC, UT, VT, VA, WA, WY.  These states generally accept programs sponsored by a college that is accredited by the Council on Chiropractic Education (CCE).  These states and provincial boards do not require an application from CCE colleges. While it is highly likely that credits will be accepted, Life Chiropractic College West cannot guarantee that any session of this offering will be accepted by these licensing board(s). Life West urges licensees to familiarize themselves with the laws governing continuing education in the jurisdictions where they hold licensure.
Life Chiropractic College West is accredited by the CCE and the Western Association of Schools and Colleges (WASC).
Available Credit Hours
2.00

AK Chiropractic Board

Alaska Board of Chiropractic Examiners

2.00

CA Chiropractic Board, Category A Ethics

California Board of Chiropractic Examiners, Category A Ethics

2.00

CO Chiropractic Board

Colorado Board of Chiropractic Examiners

2.00

CT Chiropractic Board

Connecticut Board of Chiropractic Examiner

2.00

DC Chiropractic Board

District of Columbia Board of Chiropractic

2.00

DE Chiropractic Board

Delaware Board of Chiropractic

2.00

IA Chiropractic Board

Iowa Board of Chiropractic

2.00

ID Chiropractic Board

Idaho Board of Chiropractic Physicians

2.00

IL Chiropractic Board

Illinois Medical Licensing Board

2.00

IN Chiropractic Board

Indiana Board of Chiropractic Examiners

2.00

MA Chiropractic Board

Massachusetts Board of Registration of Chiropractors

2.00

ME Chiropractic Board

Maine Board of Chiropractic Licensure

2.00

MN Chiropractic Board

Minnesota Board of Chiropractic Examiners

2.00

MT Chiropractic Board

Montana Board of Chiropractors

2.00

NE Chiropractic Board

Nebraska Board of Chiropractic

2.00

NH Chiropractic Board

New Hampshire Board of Chiropractic Examiners

2.00

NJ Chiropractic Board

New Jersey Board of Chiropractic Examiners

2.00

NV Chiropractic Board

Nevada Chiropractic Physicians' Board

2.00

OH Chiropractic Board

Ohio Chiropractic Board

2.00

OR Chiropractic Board

Oregon Board of Chiropractic Examiners

2.00

PACE

FCLB Providers of Approved Continuing Education

2.00

PA Chiropractic Board

Pennsylvania Board of Chiropractic

2.00

RI Chiropractic Board

Rhode Island Board of Examiners in Chiropractic

2.00

SC Chiropractic Board

South Carolina Board of Chiropractic Examiners

2.00

UT Chiropractic Board

Utah Chiropractic Physicians Licensing Board

2.00

VA Board of Medicine

Virginia Board of Medicine

2.00

VT Chiropractic Board

Vermont Board of Chiropractic

2.00

WA Chiropractic Comm

Washington Chiropractic Quality Assurance Commission

2.00

WY Chiropractic Board

Wyoming Board of Chiropractic Examiners