X-Ray: Pediatric Imaging: Normal Characteristics and Beyond (Motley, Dec 14, 2019)
A lecture course allowing the doctor interested in pediatrics to explore the imaging characteristics of normal skeletal development as well as radiographic patterns of common pathologies affecting the pediatric population. Topics include but are not limited to indications for imaging a pediatric patient, traumatic conditions, neoplasms, metabolic disorders, scoliosis, and poisoning. Doctors will gain a greater appreciation for the normal radiographic appearance of the immature skeleton as well as deviations from normal.
Schedule
Saturday, December 14, 8:00am - 1:00pm
Learning Objectives
By the end of the seminar, you will be better able to:
Predict the clinical consequences and radiographic appearances associated with failure of normal embryological development of the skeleton.
Differentiate abnormal patterns from normal stages of pediatric skeletal development on radiographic examinations.
Identify key clinical indicators for performing imaging examinations of pediatric patients.
Formulate the most probable diagnosis or a precise differential diagnosis based on imaging manifestations of common pediatric conditions.
Recognize when appropriate follow-up examinations are needed and which health care professional should be consulted.
Hour
Topic
1

Imaging indications of pediatric patients
Skeletal embryology and congenital anomalies

2

Normal patterns of skeletal maturation
Abnormal patterns of skeletal maturation

3

Traumatic conditions
Infections
Neoplasms

4
Metabolic, Endocrine, Nutritional
Blood Vascular
Scoliosis
5
Spondylolysis and spondylolisthesis
Poisoning
Life Chiropractic College West
25001 Industrial Blvd.
United States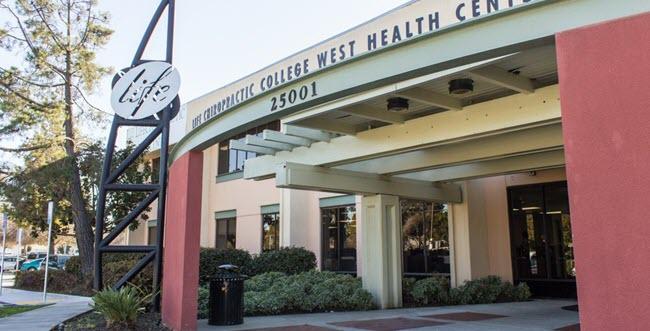 Park by Student Entrance on Clawiter Road side of building, then look for signage directing you to the check-in area. 
See Campus Map for details.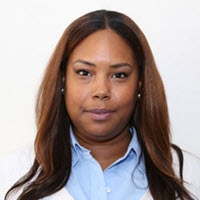 JAMIE P. MOTLEY, MS, DC, DACBR
Dr. Jamie P Motley, MS, DC, DACBR completed her Doctorate of Chiropractic studies in 2009 at Life Chiropractic College West. As a chiropractic student, Motley developed a keen interest in radiology. Shortly following graduation she entered a Diplomat of the American Chiropractic College of Radiology post-doctorate program at New York Chiropractic College in upstate NY. Upon successfully completing the DACBR program, Dr. Motley started a private reading practice interpreting Radiographic, MRI and CT musculoskeletal studies. In 2013, Dr Motley accepted a teaching position here at Life West where she currently teaches and reads imaging studies and inspires students.
See below for a list of credits available for this seminar.  Contact Life West CE to add your state.
Life Chiropractic College West is accredited by the CCE and the Western Association of Schools and Colleges (WASC).
NOTE to DCs licensed in: CO, CT, DE, DC, ID, IL, IN, IA, MD, MA, MI, MS, MT, NE, NJ, OH, OR, RI, SC, UT, VT, VA, WA, WY, BC, NB, ON, QC.  These states generally accept programs sponsored by a college that is accredited by the Council on Chiropractic Education (CCE).  These states and provincial boards do not require an application from CCE colleges. While it is higly likely that credits will be accepted, Life Chiropractic College West cannot guarantee that any session of this offering will be accepted by these licensing board(s). Life West urges licensees to familiarize themselves with the laws governing continuing education in the jurisdictions where they hold licensure.
Available Credit Hours
5.00

CA Acupuncture Board

California Acupuncture Board

5.00

CA Chiro Board, Category B

CA Board of Chiropractic Examiners, Cat B

5.00

CO Chiropractic Board

Colorado Board of Chiropractic Examiners

5.00

CT Chiropractic Board

Connecticut Board of Chiropractic Examiner

5.00

DC Chiropractic Board

District of Columbia Board of Chiropractic

5.00

DE Chiropractic Board

Delaware Board of Chiropractic

5.00

IA Chiropractic Board

Iowa Board of Chiropractic

5.00

ID Chiropractic Board

Idaho Board of Chiropractic Physicians

5.00

IL Chiropractic Board

Illinois Medical Licensing Board

5.00

IN Chiropractic Board

Indiana Board of Chiropractic Examiners

5.00

MA Chiropractic Board

Massachusetts Board of Registration of Chiropractors

5.00

MD Chiropractic Board

Maryland Board of Chiropractic Examiners

5.00

MI Chiropractic Board

Michigan Board of Chiropractic

5.00

MT Chiropractic Board

Montana Board of Chiropractors

5.00

NE Chiropractic Board

Nebraska Board of Chiropractic

5.00

OH Chiropractic Board

Ohio Chiropractic Board

5.00

OR Chiropractic Board

Oregon Board of Chiropractic Examiners

5.00

RI Chiropractic Board

Rhode Island Board of Examiners in Chiropractic

5.00

SC Chiropractic Board

South Carolina Board of Chiropractic Examiners

5.00

UT Chiropractic Board

Utah Chiropractic Physicians Licensing Board

5.00

VA Board of Medicine

Virginia Board of Medicine

5.00

VT Chiropractic Board

Vermont Board of Chiropractic

5.00

WA Chiropractic Comm

Washington Chiropractic Quality Assurance Commission

5.00

WY Chiropractic Board

Wyoming Board of Chiropractic Examiners

5.00

X-Ray Hours

X-Ray CE Hours
Changes and Refunds
Every attempt is made to offer Life West CE programs as announced. However, Life West reserves the right to adjust program faculty, locations, dates, times and tuition to accommodate unanticipated occurrences and to cancel programs owing to insufficient enrollment, illness, or other factors.  Life West will notify advance registrants of any cancellation or significant program changes. Life West is not responsible for any expenses incurred by registrants due to adjustments or cancellations.
Refunds for program registration are granted if requested in writing no later than one business day before program begins. If registrants cancel within one week of program start date, a $50 processing fee will be deducted from refunds.
Less than one business day before the program begins, registration is nonrefundable but a credit voucher may be issued. Vouchers must be requested within sixty days of the program.  The credit voucher may be applied towards another Life West Postgraduate & Continuing Education program and must be redeemed within one year of the original scheduled program date or it will be forfeited. A $25 processing fee will be deducted from vouchers.