Thoracic Spine and Rib Cage Adjusting (Walton, Sept 22)
Overview
Back by popular demand!
Each hour will provide discussion and demonstration of diagnostic and adjustive techniques.
Adjustive techniques will include:
manual manipulation;
drop assist; and
spring loaded impact tools
 
Hour 1
Muscle Testing All techniques try to improve the function and integration of the nervous system. The easiest way to evaluate function and integration of the kinematic chains of the body is by muscle testing. Muscles are organized in functional lines that run superficially and deeply along the body. The muscles are also wrapped in fascial "tubes" that generate vast amounts of afferent nerve information to the brain regarding motion and position sensation. Scanning the body with muscle testing along these functional lines one can find the most functionally impaired areas that many times are old and asymptomatic.Muscle testing: practice techniques and protocols.
Hour 2
Pelvis Discuss the 9 joints and articulations of the pelvis (2 Sacroiliac, 2 Sacral Facet, 2 coxofemoral, L-5 Disc, Coccyx and pubic symphysis) and list options of therapeutic techniques. Adjustments: Simple "Category 1" assessment and blocking, Pubic Symphysis superior/Inferior and anterior/posterior joint position error, "Fake PI": Ilium up-slip with posterior inferior sacrum and a few more adjustments, time permitting.
Hour 3
Lumbodorsal Transition Palpation and Adjusting techniques in the Prone, Supine, Seated, and Side Posture positions.
Hour 4
Thoracic Spine Adjusting to recover rotation and lateral flexion of the thoracic spine. White and Panjabi suggest that the thoracic spine rotates on average four times more and side bends three times more than thoracic flexion and extension. If this is true, adjusting the spine in only the sagittal plane is insufficient to recover full mobility.Adjusting techniques are modifications of standard, diversified techniques to emphasize recovery of regional fixations and specific rotational and lateral bending subluxation. Cervical Spine

Palpation & adjusting of the uncovertebral joint of Luschka or uncinate joints
Palpation & adjusting of neutral to posterior motion (anterior subluxation) of the cervical facet articulation.
Modified adjustment for cervical spondylosis and lateral canal stenosis.
Studies of chronic neck pain demonstrate that half of the time pain originated from the facet joints and half of the time from the cervical disc.
Adjusting the facet & uncovertebral joint of Luschka are required to clear the cervical spine.

Adjusting: Diversified adjustments to the facet and uncovertebral joints.
Hour 5
Upper Cervical Palpation and Diversified adjusting of Occiput/C-1, C-1/C-2, C-2/C-3.Adjusting in Prone, supine and seated positions. Adjusting Anterior atlas
Life Chiropractic College West
25001 Industrial Blvd.
United States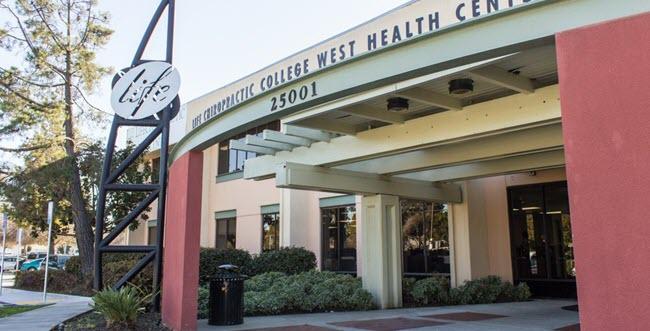 Park by Student Entrance on Clawiter Road side of building, then look for signage directing you to the check-in area. 
See Campus Map for details.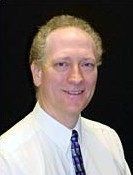 Dr. Walton has been in private practice since graduating from Palmer College of Chiropractic West in 1984.  His 1980 Bachelors of Science in physical education emphasized biomechanics, exercise physiology and athletic training.
He is a Certified Chiropractic Sports Physician (CCSP), Certified Chiropractic Extremity Physician (CCEP) and has completed the Chiropractic Orthopedic Curriculum.  He has been a member of the Life Chiropractic College West faculty since 1988 teaching in the clinic and technique departments.
See below for a list of credits available for this seminar. 
Life Chiropractic College West is accredited by the CCE and the Western Association of Schools and Colleges (WASC).
NOTE to DCs licensed in: CO, CT, DE, DC, ID, IL, IA, MD, MA, MI, MS, MT, NE, OH, OR, RI, SC, UT, VT, VA, WA, WY, BC, NB, ON, QC.  These states generally accept programs sponsored by a college that is accredited by the Council on Chiropractic Education (CCE).  These states and provincial boards do not require an application from CCE colleges. While it is higly likely that credits will be accepted, Life Chiropractic College West cannot guarantee that any session of this offering will be accepted by these licensing board(s). Life West urges licensees to familiarize themselves with the laws governing continuing education in the jurisdictions where they hold licensure.
California Approval PENDING
Available Credit Hours
5.00

CA Chiropractic Board, Category A Exam/Adjust/Billing

California Board of Chiropractic Examiners, Category A Exam/Adjust/Billing

5.00

CO Chiropractic Board

Colorado Board of Chiropractic Examiners

5.00

CT Chiropractic Board

Connecticut Board of Chiropractic Examiner

5.00

DC Chiropractic Board

District of Columbia Board of Chiropractic

5.00

DE Chiropractic Board

Delaware Board of Chiropractic

5.00

IA Chiropractic Board

Iowa Board of Chiropractic

5.00

ID Chiropractic Board

Idaho Board of Chiropractic Physicians

5.00

IL Chiropractic Board

Illinois Medical Licensing Board

5.00

IN Chiropractic Board

Indiana Board of Chiropractic Examiners

5.00

MA Chiropractic Board

Massachusetts Board of Registration of Chiropractors

5.00

MD Chiropractic Board

Maryland Board of Chiropractic Examiners

5.00

MI Chiropractic Board

Michigan Board of Chiropractic

5.00

MT Chiropractic Board

Montana Board of Chiropractors

5.00

NE Chiropractic Board

Nebraska Board of Chiropractic

5.00

OH Chiropractic Board

Ohio Chiropractic Board

5.00

OR Chiropractic Board

Oregon Board of Chiropractic Examiners

5.00

RI Chiropractic Board

Rhode Island Board of Examiners in Chiropractic

5.00

SC Chiropractic Board

South Carolina Board of Chiropractic Examiners

5.00

UT Chiropractic Board

Utah Chiropractic Physicians Licensing Board

5.00

VA Board of Medicine

Virginia Board of Medicine

5.00

VT Chiropractic Board

Vermont Board of Chiropractic

5.00

WA Chiropractic Comm

Washington Chiropractic Quality Assurance Commission

5.00

WY Chiropractic Board

Wyoming Board of Chiropractic Examiners
Changes and Refunds
Every attempt is made to offer Life West CE programs as announced. However, Life West reserves the right to adjust program faculty, locations, dates, times and tuition to accommodate unanticipated occurrences and to cancel programs owing to insufficient enrollment, illness, or other factors.  Life West will notify advance registrants of any cancellation or significant program changes. Life West is not responsible for any expenses incurred by registrants due to adjustments or cancellations.
Refunds for program registration are granted if requested in writing no later than one business day before program begins. If registrants cancel within one week of program start date, a $50 processing fee will be deducted from refunds.
Less than one business day before the program begins, registration is nonrefundable but a credit voucher may be issued. Vouchers must be requested within sixty days of the program.  The credit voucher may be applied towards another Life West Postgraduate & Continuing Education program and must be redeemed within one year of the original scheduled program date or it will be forfeited. A $25 processing fee will be deducted from vouchers.