Stroke: Cervical Spine Adjusting and Cervical Artery Issues (Clum, online 2020)
Overview
Completely updated!
The conversation around cervical spine adjusting and vertebral artery issues has changed significantly in the last ten years.  Recent epidemiological and anatomical research illuminates and clarifies the disputed connections between chiropractic and stroke.  Dr. Clum delivers a clear and invigorating update on the safety of cervical spine adjusting and vertebral artery issues, based on a review of the scientific literature.
About this Online Seminar
Online CE at Life West is simple and engaging.
Check on the right of this screen or under the CREDITS tab to see if the seminar is approved for CE in your licensure state(s).
Click on the REGISTER/TAKE COURSE tab to begin.  If you are not logged in, you will have the choice to either LOG IN or CREATE AN ACCOUNT to register and begin.
The seminar consists of video, readings, and one or more quizzes. You need not complete the seminar, including the course video, in one sitting, and you may return to it at any point.
Once in the seminar, follow the MENU of steps on the left side of the screen. Click through the steps to move through the program.
When you are through, you will receive your certificate via email. You may also, at any time, download/print your certificate by returning to ce.lifewest.edu and selecting My Transcript from the My Courses menu.
Any questions?  Call us at (510) 780-4508 or email conted@lifewest.edu.
Learning Objectives
By the end of the seminar, you will be better able to:
understand epidemiological factors that have led to public misunderstanding about the safety of cervical spine adjusting;
recognize anatomical and biological factors that may contribute to stroke or vertebral artery dissection;
cite research studies on the safety of cervical spine adjusting; and
communicate the safety and risk of chiropractic care to patients
Hour 1
Introduction of research on stroke and cervical spine adjusting. Causes of stroke and CVA. Explanation of epidemiology, anatomy, physiology, pathology of vertebral arteries.  Arterial circulation, histology, injury & inflammation, clotting, emboli, ischemia.
Hour 2
Pathophysiology, sequellae of Cerebral Artery Dissection (CAD), and Vertebral Artery Dissection (VAD).  Extensive review of literature through 2018.  Practical steps for the chiropractor: screening tests (not reliable), pre- and post-adjustment indicators, VAD symptoms.  How to prepare yourself and your office staff to respond to a possible emergency. 
Hour 3
Review of additional literature and literature published in 2019, with attention to 1) epidemiology, 2) blood flow alterations based on cervical spine position and movement, 3) Hypertension, 4) increasing safety in cervical spine adjusting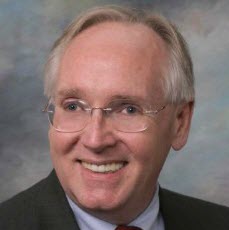 GERALD CLUM, DC
Dr. Clum is a 1973 graduate of the Palmer College of Chiropractic where he earned his Doctor of Chiropractic (D.C.) degree. In the early 1970s he practiced in Davenport, Iowa and accepted an appointment as an instructor at his alma mater. In 1975 with the founding of Life Chiropractic College in Marietta, Georgia by Dr. Sid E. Williams, Dr. Clum was appointed a member of the charter faculty, the "Day One Faculty", of Life Chiropractic College. In January 1981 Dr. Clum was appointed President of Life Chiropractic College West (Hayward, CA). He served in that role for the next 30 years through January, 2011. At the time of his retirement from Life Chiropractic College West Dr. Clum was provided with the title President Emeritus by the Board of Regents of Life Chiropractic College West.
His career accomplishments include guiding Life Chiropractic College West through Recognized Candidate for Accreditation (RCA) status onto Accredited status with the Council on Chiropractic Education (CCE). He was a founding member and as secretary-treasurer completed the formation and incorporation of the Association of Chiropractic Colleges (ACC) in 1983. While serving as president of the ACC Dr. Clum spearheaded the development and implementation of the ChiroLoan program in cooperation with Education Funding Services of Hyannis, MA. He was a member of founding Council (board of directors) of the World Federation of Chiropractic (WFC) in 1988. In the early 1990s he was honored as Chiropractor of the Year by the International Chiropractors Association, "Man of the Year" by Dynamic Chiropractic and in a poll of the readers of Dynamic Chiropractic was identified as being among the top 5 most respected leaders in the chiropractic profession. In 1999 he led the effort of Life Chiropractic College West to purchase an $11 million 12 acre campus in Hayward, California and then saw through a $17 million renovation of the campus into the current home of Life Chiropractic College West. In 2003-2005 Dr. Clum co-chaired the Identity Consultation of the chiropractic profession conducted by the World Federation of Chiropractic.
In 2014 Dr. Clum was the recipient of the Lee-Homewood Award of the Association for the History of Chiropractic. In 2015 he received the 2015 Honour Award of the World Federation of Chiropractic.
See below for a list of credits that may be available for this seminar. 
Life Chiropractic College West is accredited by the CCE and the Western Association of Schools and Colleges (WASC).
*The following State and Province boards do not require an application when a program is sponsored by a college accredited by the Council on Chiropractic Education (CCE): CO, CT, DE, DC, ID, IL, IA, MD, MA, MI, MT, NE, NJ, OH, OR, RI, SC, UT, VT, VA, WA, WY, BC, NB, ON, QC. Life Chiropractic College West cannot guarantee that any session of this offering will be accepted by these licensing board(s). Life West urges licensees to familiarize themselves with the laws governing continuing education in the jurisdictions where they hold licensure.
Available Credit Hours
3.00

AK Chiropractic Board

Alaska Board of Chiropractic Examiners

3.00

AUS Chiropractic Board

Chiropractic Board of Australia

3.00

BC Chiropractic College

British Columbia College of Chiropractors

3.00

CA Chiro Board, Category B

CA Board of Chiropractic Examiners, Cat B

3.00

CO Chiropractic Board

Colorado Board of Chiropractic Examiners

3.00

CT Chiropractic Board

Connecticut Board of Chiropractic Examiner

3.00

DC Chiropractic Board

District of Columbia Board of Chiropractic

3.00

DE Chiropractic Board

Delaware Board of Chiropractic

3.00

IA Chiropractic Board

Iowa Board of Chiropractic

3.00

ID Chiropractic Board

Idaho Board of Chiropractic Physicians

3.00

IL Chiropractic Board

Illinois Medical Licensing Board

3.00

KS Chiropractic Assoc

Kansas Chiropractic Association

3.00

MA Chiropractic Board

Massachusetts Board of Registration of Chiropractors

3.00

MD Chiropractic Board

Maryland Board of Chiropractic Examiners

3.00

ME Chiropractic Board

Maine Board of Chiropractic Licensure

3.00

MI Chiropractic Board

Michigan Board of Chiropractic

3.00

MN Chiropractic Board

Minnesota Board of Chiropractic Examiners

3.00

MT Chiropractic Board

Montana Board of Chiropractors

3.00

NB Chiropractic Assoc

New Brunswick Chiropractors' Association

3.00

NC Chiropractic Board

North Carolina Board of Chiropractic Examiners

3.00

ND Chiropractic Board

North Dakota Board of Chiropractic Examiners

3.00

NE Chiropractic Board

Nebraska Board of Chiropractic

3.00

NJ Chiropractic Board

New Jersey Board of Chiropractic Examiners

3.00

NV Chiropractic Board

Nevada Chiropractic Physicians' Board

3.00

ON Chiropractic College

Ontario College of Chiropractors

3.00

OR Chiropractic Board

Oregon Board of Chiropractic Examiners

3.00

PACE

FCLB Providers of Approved Continuing Education

3.00

PR Chiropractic Board

Puerto Rico Board of Chiropractic Examiners

3.00

RI Chiropractic Board

Rhode Island Board of Examiners in Chiropractic

3.00

SC Chiropractic Board

South Carolina Board of Chiropractic Examiners

3.00

SD Chiropractic Board

South Dakota Board of Chiropractic Examiners

3.00

UT Chiropractic Board

Utah Chiropractic Physicians Licensing Board

3.00

VA Board of Medicine

Virginia Board of Medicine

3.00

VT Chiropractic Board

Vermont Board of Chiropractic

3.00

WA Chiropractic Comm

Washington Chiropractic Quality Assurance Commission

3.00

WY Chiropractic Board

Wyoming Board of Chiropractic Examiners