Infant Adjusting for the Practicing Chiropractor (Mulhall-Wright, Oct 6)
Overview
This seminar addresses chiropractic for infants through two years old.  Whether you are a recent graduate needing more exposure to pediatric in order to begin, or you are an experienced pediatric chiropractor looking to reinforce skills and learn something new, this seminar is for you.  You will have the opportunity to practice (on dolls, not on live infants) and discuss what you are learning.  Make infants part of your practice with confidence, with Dr. Geraldine Mulhall-Wright, DC.
Learning Objectives
By the end of the seminar, you will be better able to:
properly examine newborns through age two;
identify signs and symptoms of children heading for the autistic spectrum; and
know when a child is ready to transition from meningeal nervous system adjustments to a stronger, more manual adjustment.
| | |
| --- | --- |
| Hour | Topic |
| 1 | Introduction to pediatric exam and adjustment: overview with lecture and discussion. Pediatric reflexes review, normal and abnormal, with lecture and demonstration (on dolls). Including the reflexes that indicate that a child may be heading toward the autistic spectrum. Basic principles of adjusting. |
| 2 | Contraindications and technique modifications, with lecture, discussion and demonstration. With attention to birth trauma and special populations. |
| 3 | Assessing craniosacral normal and abnormal with lecture, discussion and demonstration. Focusing sacral occipital technique (SOT), and motion palpation technique. |
| 4 | Where to start – deciding what techniques to use, with lecture. Dollar sign and crest sign and how it can help you decide when a child is ready for a more manual technique. |
| 5 | Assessing upper cervical, normal and abnormal, with lecture, discussion and demonstration. Focusing on motion-palpation technique, Activator technique, and reverse fencer reflex. |
|   |                 All adjustments performed on dolls, not live infants |
Life Chiropractic College West
25001 Industrial Blvd.
United States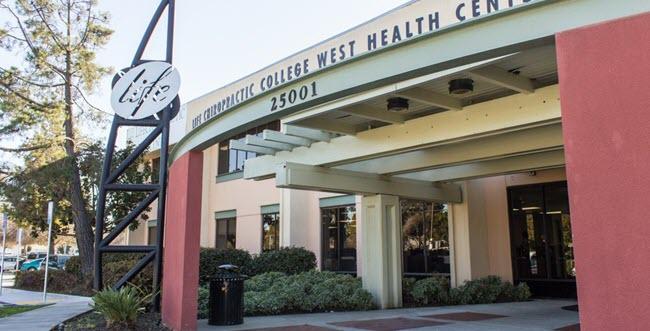 Park by Student Entrance on Clawiter Road side of building, then look for signage directing you to the check-in area. 
See Campus Map for details.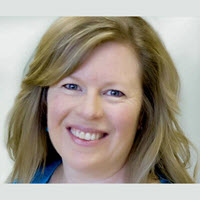 GERALDINE MULHALL-WRIGHT, DC
Dr. Geraldine is a practicing DC in a family wellness-based practice since 1997 and instructor of Pediatrics and Gynecology at Life Chiropractic College West. She is a third generation chiropractic wellness patient and author of papers on pregnancy, birth, children, and chiropractic. She is co-author of"Piriformis Syndrome," Life Work, Vol. 3, No. 1, 1996.
Dr. Mulhall's professional mission is to provide her practice members with the skills and information necessary to improve the quality of their life and their family's lives. She is committed to educating her community about the benefits of a healthy chiropractic lifestyle from birth through the end of life. She is passionate about supporting mothers through their pregnancy and birthing process and eliminating the damaging effects of birth trauma on newborns.
Dr. Mulhall-Wright is married to Scott Wright and together they live a chiropractic family wellness lifestyle and help educate their community.
See below for a list of credits available for this seminar. 
Life Chiropractic College West is accredited by the CCE and the Western Association of Schools and Colleges (WASC).
NOTE to DCs licensed in: CO, CT, DE, DC, ID, IL, IA, MD, MA, MI, MS, MT, NE, OH, OR, RI, SC, UT, VT, VA, WA, WY, BC, NB, ON, QC.  These states generally accept programs sponsored by a college that is accredited by the Council on Chiropractic Education (CCE).  These states and provincial boards do not require an application from CCE colleges. While it is higly likely that credits will be accepted, Life Chiropractic College West cannot guarantee that any session of this offering will be accepted by these licensing board(s). Life West urges licensees to familiarize themselves with the laws governing continuing education in the jurisdictions where they hold licensure.
Available Credit Hours
5.00

CA Chiropractic Board, Category A Exam/Adjust/Billing

California Board of Chiropractic Examiners, Category A Exam/Adjust/Billing

5.00

NV Chiropractic Board

Nevada Chiropractic Physicians' Board
Changes and Refunds
Every attempt is made to offer Life West CE programs as announced. However, Life West reserves the right to adjust program faculty, locations, dates, times and tuition to accommodate unanticipated occurrences and to cancel programs owing to insufficient enrollment, illness, or other factors.  Life West will notify advance registrants of any cancellation or significant program changes. Life West is not responsible for any expenses incurred by registrants due to adjustments or cancellations.
Refunds for program registration are granted if requested in writing no later than one business day before program begins. If registrants cancel within one week of program start date, a $50 processing fee will be deducted from refunds.
Less than one business day before the program begins, registration is nonrefundable but a credit voucher may be issued. Vouchers must be requested within sixty days of the program.  The credit voucher may be applied towards another Life West Postgraduate & Continuing Education program and must be redeemed within one year of the original scheduled program date or it will be forfeited. A $25 processing fee will be deducted from vouchers.