Health Care Updates for the Chiropractic Office (Fucinari, Feb 22-23, 2020)
February 22, 2020

to

February 23, 2020
Overview
There is one thing you can count on when you are in practice, by the time you figure out the system, it will change.  Health Care regulations have drastically changed in 2020.  Federal and state regulations have mandated proof of training on subjects such as sexual harassment, ethics and compliance, and Section 1557. Whether you are a totally cash practice, insurance accepted, or a PI practice, government and state relations will affect you!  Having trouble keeping up with the latest changes? Join our class to hear Dr. Mario Fucinari, a Certified Professional Compliance Officer and a Certified Medical Compliance Specialist discuss the latest developments and what they mean for your practice.  Perfect for doctors, staff and billers.  Sponsored by NCMIC - earn a 5% discount on your NCMIC rates by completing this seminar!

We are happy to bring Dr. Mario Fucinari back on campus.  As a seasoned practitioner and a nationally recognized speaker, author and instructor, he has decades of experience in compliance, coding and documentation.  Dr. Fucinari is a past instructor for Insurance Consulting, Medical Compliance and a Certified Professional Compliance Officer through the AAPC.
Schedule
Saturday, 8:00am - 6:00pm
Sunday, 8:00am - 12:00pm
Improve compliance and satisfy CE requirements
Dr. Mario Fucinari is uniquely qualified as one of the few instructors still in full-time practice!  Dr. Fucinari is a member of the Carrier Advisory Committee for Medicare, a Certified Professional Compliance Officer (CPCO), Certified Medical Compliance Specialist (MCS-P), and a Certified Chiropractic Sports Physician (CCSP®).  He will show you step-by-step procedures to implement the new policies and coding changes into your office
Dr. Mario Fucinari has been presenting Continuing Education Classes for over twenty years and is a nationwide speaker on Medicare, Clinical Documentation, ICD-10 Coding, Compliance and HIPAA. In his back-to-the-basics approach, Mario whittles a difficult subject to an understandable and interesting comprehension of the requirements.
Continuing Education Categories Addressed
Ethical practices including professionalism, legal issues and confidentiality
Risk Management
Record keeping and/or Subjective Objective Assessment Plan (SOAP) notes
Documentation
Differential diagnosis
Rehabilitation techniques
Insurance consulting
Learning Objectives
Learn with Dr. Fucinari and:
Comprehend the major legislative happenings that will affect physicians in 2020
Understand the key government regulations and industry trends
Learn documentation guidelines and requirements
Identify documentation requirements for different case types
Understand staff's responsibility to provide documentation elements
Identify the medical record as protected and confidential information
Identify legal aspects of proper documentation
Explain procedures for proper claim form instructions
Hour 1

Ethics & Law

Scope of Practice of Chiropractic in California §302
Scope of Practice of Chiropractic in Medicare
Board's Investigative Authority §306.3
Medicare Methods of Investigation
Doctor of Chiropractic Title §310.2
Advertisements §311
The Anti-Kickback Statute: Deductibles and Co-Payments Regulations

Hour 2

Ethics & Law

Medicare Regulations for Gifts and Inducements
Free or Discounted Services §319
Responsibility for Conduct on Premises §316
Professional Boundaries §317
Section 1557 PPACA Requirements
HIPAA Updates and Forms for 2020
Required Risk Analysis for HIPAA

Hour 3

Exam

CERT Review Findings and Its Effect on Chiropractic
The Medicare Beneficiary Identification Card
Consultation Requirements in Medicare, Personal Injury, Commercial Insurance
Informed Consent Guidelines
Medicare Signature Guidelines

Hour 4

Exam

Documentation of the Consultation
Complicating Factors and the Relation to Care
The SOAP Note
NEW Evaluation and Management (E/M) Guidelines
Medicare P.A.R.T. Assessment of the Subluxation

Hour 5

Exam

Importance of Outcome Assessment Tests (OATs)
The Re-evaluation – When, Why, and What?
Radiology Guidelines
Medical Necessity – How to Show It
Documenting the Subluxation
Medical Necessity and Maintenance Definitions in Medicare

Hour 6

Exam

Therapeutic Procedures Documentation and Protocols
Proprioception NMR Rehabilitation Protocols and Documentation
Rehabilitation Documentation
Orthotic Use and the Low Back
Writing the Treatment Goals and Objectives
Medicare Treatment Plan Guidelines

Hour 7

Billing & Coding

Front Desk Procedures for Medicare
Medicare Deductible and Fee Schedule for 2020
The Exit of the Medigap Part F Plan in 2020; Enter Plan G and Plan N
Blue Cross Policies on Therapy and the Chiropractic Office
Correct Utilization of Modifiers
NEW Advance Beneficiary Notice (ABN) Regulations for 2020

Hour 8

Billing & Coding

Increased Specificity in ICD-10 Coding
ICD-10 Coding Rules for 2020
Manipulation Coding Guidelines
Medicare Diagnosis Coding

Hour 9

Billing & Coding

The CMS - 1500 Claim Form Analyzed
Data Mining Red Flags
Combination Codes

Hour 10

Billing & Coding

How to Properly Use A, D or S Codes
The Hierarchy and Sequencing of Diagnosis Codes
The Diagnosis (primary, secondary and complicating factors)
Clinical Examples of ICD-10 Coding in the Office

Hour 11

Billing & Coding

Requirements for Injury Coding
Extremity Coding
Coding of Spinal Conditions

Hour 12

Billing & Coding

Veteran's Administration  Coding Requirements
External Causes of Morbidity Specific Coding Guidelines
Case Examples
Questions and Answers
Life Chiropractic College West
25001 Industrial Blvd.
United States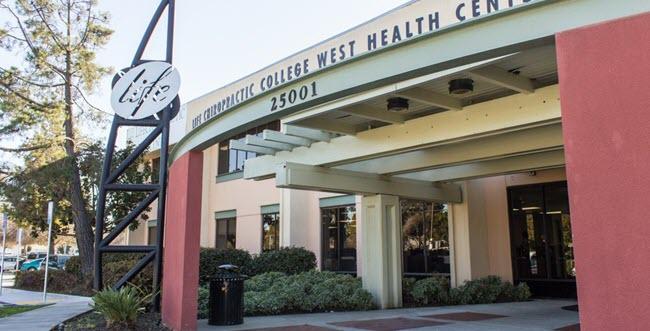 Park by Student Entrance on Clawiter Road side of building, then look for signage directing you to the check-in area. 
See Campus Map for details.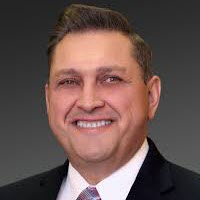 MARIO FUCINARI, DC
Dr. Mario Fucinari has helped train doctors and staff over the last 20 years. He received his bachelor's degree from Wayne State University in Detroit and his Doctor of Chiropractic degree from Palmer College of Chiropractic in 1986. Dr. Fucinari was the recipient of the 1998 and the 2003 President's Award from the Illinois Chiropractic Society (ICS) for his work with education and training and most recently received the 2012 Chiropractor of the Year award from the ICS. Dr. Fucinari has produced classes and publications on HIPAA, Clinical Documentation, Medicare, and Stroke and Cervical Manipulation. He is a worldwide speaker for NCMIC and several state associations and a Certified Chiropractic Sports Physician [CCSP].
Biography of Dr. Mario Fucinari
Mario was born on September 7, 1956 in Hamtramck, Michigan. He often says that their family was very poor, but they just didn't know any better. In 1966, the family moved on up to the East side - Warren, Michigan. Even in Elementary school, Mario began assuming some leadership roles. He was captain of the safety boys in 5th grade.
Mario's mother died at the age of 35. Later, the family found out she died from peritonitis, due to an eight-inch hemostat left in her abdomen after surgery. At age 13, Mario, the oldest of 6 children, had to learn to do laundry, cook and mend clothes. He was active in sports at school including shotput and wrestling. He had to help his siblings with homework, since his father, an immigrant from Italy, never finished school. In high school, Mario had all his prerequisites done to graduate five months ahead of schedule. He began working as a co-op student in the x-ray department as a senior in high school. Right out of high school, Mario entered in the South Macomb school of x-ray technology. In his second year of school, they asked him if he would like to work on the midnight shift taking x-rays at South Macomb Hospital by himself; an unheard of proposal at the time. Of course he did so. Little did he know that this is where he would meet an ER nurse, who would become his future wife and "best friend", Ginny. They were wed June 12, 1982.
Working and studying has been a common theme with Mario. He has always worked and gone to school. Sciatica led Mario to a former high school teacher who had become a chiropractor. On his first adjustment, Mario said that he knew he wanted to become a chiropractor. Already earning his bachelor's degree in biology from Wayne State University in Detroit, Michigan, Mario graduated in March and went to Palmer in July 1983.
At Palmer College, Mario served as class historian, class Vice-President and eventually as Class President. At the same time, he was offered a job as a x-ray instructor and an x-ray tech at nights at the Palmer Clinic. Class President, Palmer Instructor, X-ray tech and full-time student, all at once. Is it any wonder he only sleeps five hours per night? His first child was born in Davenport. The joke was you either got married, divorced or pregnant while at Palmer so the Fucinaris were no different. Mario studied for part one of National boards in between Ginny's contractions while in labor with their first daughter, Nicole.
After graduating from Palmer College, Dr. Fucinari completed studies in chiropractic orthopedics and attained his certification as a chiropractic sports physician and certified Insurance Consultant and a member of the American Academy of Professional Coders.
Mario has always been successful in his practice. Sixty-four new patients in his first month of practice; he never looked back. At a Croft seminar in Florida, he told Dr. Doug Matzner he wanted to get involved with giving back to his profession. Soon he was on the board of the ICS. Mario has served every position from District Vice-President and President all the way up to the ICS President. He has been teaching Medicare, coding and documentation and low tech rehab for the ICS for years. He never served as Treasurer, but then, money was never his main focus.
Mario has also served his community as well. He has served on the Chamber of Commerce Business committee as its head, Medical Director for the Relay for Life, Easter Seals, Futures Golf Tournament Board and every year on the WSOY Food Drive. At church Mario served on the Praise Team for three years, where he got to live out his fantasy as a band member. He served on the church board and was director of the church day care board for two years.
Inspired by Dr. Dave Taylor to teach Medicare, Mario began teaching in the southern part of the state. As Dave Taylor told him, south of I-80. Is that really the southern part of the state? He soon found another love in teaching Medicare and insurance!
Mario was the first chiropractor to attain the Certified Medical Compliance degree. Two years later he earned his degree as a Certified Instructor for the Certified Medical Compliance Program. He is now the Chairman of the Chiropractic division of the national medical compliance program. Mario teaches for the ICS, NCMIC, Foot Levelers and many state associations. His teaching "gigs" as he calls it, has taken him to Amsterdam, Belgium and 42 out of the 50 states as well as in Puerto Rico. He has a map of the U.S. in his office and pins everywhere he has taught. His goal is to teach in all 50 states.
Mario answers emails every day from doctors all over the country. He has a website, AskMario.com, and has become the "Dear Abby" of the chiropractic insurance world.
Mario maintains a busy chiropractic office, seeing 60+ patients per day himself in his referral-based practice with no advertising and no gimmicks.
Together, Mario and Ginny mentor doctor's offices with over 200 clients. Most of Mario's work with the profession is for free, though. Many of his former students and doctors from all over the United States call Mario when they are in trouble with Blue Cross and Medicare. Mario calls it a game and loves to tell them how to get out of trouble and do what is right in their practice to stay out of trouble.
What does Mario do for fun? All of it is fun to him! He loves to travel, read fiction and leadership books and has recently increased his interest in photography. Meanwhile he spends time with his best friend, Ginny, and their two daughters, Katie and Nicole.
Dr. Mario Fucinari currently practices full time in Decatur, Illinois.
See below for a list of credits available for this seminar. 
Life Chiropractic College West is accredited by the CCE and the Western Association of Schools and Colleges (WASC).
NOTE to DCs licensed in: CO, CT, DE, DC, ID, IL, IA, MD, MA, MI, MS, MT, NE, NJ, OH, OR, RI, SC, UT, VT, VA, WA, WY, BC, NB, ON, QC.  These states generally accept programs sponsored by a college that is accredited by the Council on Chiropractic Education (CCE).  These states and provincial boards do not require an application from CCE colleges. While it is higly likely that credits will be accepted, Life Chiropractic College West cannot guarantee that any session of this offering will be accepted by these licensing board(s). Life West urges licensees to familiarize themselves with the laws governing continuing education in the jurisdictions where they hold licensure.
Available Credit Hours
12.00

AK Chiropractic Board

Alaska Board of Chiropractic Examiners

2.00

CA Chiropractic Board, Category A Ethics

California Board of Chiropractic Examiners, Category A Ethics

10.00

CA Chiropractic Board, Category A Exam/Adjust/Billing

California Board of Chiropractic Examiners, Category A Exam/Adjust/Billing

12.00

CO Chiropractic Board

Colorado Board of Chiropractic Examiners

12.00

CT Chiropractic Board

Connecticut Board of Chiropractic Examiner

12.00

DC Chiropractic Board

District of Columbia Board of Chiropractic

12.00

DE Chiropractic Board

Delaware Board of Chiropractic

12.00

IA Chiropractic Board

Iowa Board of Chiropractic

12.00

ID Chiropractic Board

Idaho Board of Chiropractic Physicians

12.00

IL Chiropractic Board

Illinois Medical Licensing Board

12.00

IN Chiropractic Board

Indiana Board of Chiropractic Examiners

12.00

KS Healing Arts Board

Kansas Board of Healing Arts

12.00

MA Chiropractic Board

Massachusetts Board of Registration of Chiropractors

12.00

MD Chiropractic Board

Maryland Board of Chiropractic Examiners

12.00

ME Chiropractic Board

Maine Board of Chiropractic Licensure

12.00

MI Chiropractic Board

Michigan Board of Chiropractic

12.00

MN Chiropractic Board

Minnesota Board of Chiropractic Examiners

12.00

MS Chiropractic Board

Mississippi Board of Chiropractic Examiners

12.00

MT Chiropractic Board

Montana Board of Chiropractors

12.00

NC Chiropractic Board

North Carolina Board of Chiropractic Examiners

12.00

ND Chiropractic Board

North Dakota Board of Chiropractic Examiners

12.00

NE Chiropractic Board

Nebraska Board of Chiropractic

12.00

NJ Chiropractic Board

New Jersey Board of Chiropractic Examiners

12.00

NV Chiropractic Board

Nevada Chiropractic Physicians' Board

12.00

OH Chiropractic Board

Ohio Chiropractic Board

12.00

OR Chiropractic Board

Oregon Board of Chiropractic Examiners

12.00

PACE

FCLB Providers of Approved Continuing Education

12.00

RI Chiropractic Board

Rhode Island Board of Examiners in Chiropractic

12.00

SD Chiropractic Board

South Dakota Board of Chiropractic Examiners

12.00

UT Chiropractic Board

Utah Chiropractic Physicians Licensing Board

12.00

VA Board of Medicine

Virginia Board of Medicine

12.00

VT Chiropractic Board

Vermont Board of Chiropractic

12.00

WA Chiropractic Comm

Washington Chiropractic Quality Assurance Commission

12.00

WY Chiropractic Board

Wyoming Board of Chiropractic Examiners
Changes and Refunds
Every attempt is made to offer Life West CE programs as announced. However, Life West reserves the right to adjust program faculty, locations, dates, times and tuition to accommodate unanticipated occurrences and to cancel programs owing to insufficient enrollment, illness, or other factors.  Life West will notify advance registrants of any cancellation or significant program changes. Life West is not responsible for any expenses incurred by registrants due to adjustments or cancellations.
Refunds for program registration are granted if requested in writing no later than one business day before program begins. If registrants cancel within one week of program start date, a $50 processing fee will be deducted from refunds.
Less than one business day before the program begins, registration is nonrefundable.