Gonstead: Mastering Cervical Chair (Currie, June 20, 2020)
Overview
Adjusting shouldn't hurt – You or the Patient! Adjusting the  cervical spine in the seated position, as developed by Dr. Clarence Gonstead, allows the flexibility to correct spinal mechanical dysfunctions in all three planes: extension, lateral bending and rotation. Dispel the myths of adjusting a patient in "tension" and learn to adjust when both the doctor and patient are relaxed and balanced so your adjustments feel like a "warm knife in butter." We'll be introducing an innovative way to learn adjusting beyond set-ups, thru dynamic "exercises" that make adjusting fun!
Learning Objectives
Upon successful completion of this seminar, participants will be better able to:
understand principles of effortless adjusting, that can be universally applied to their current adjusting technique,
practice, via take-home exercises, speed, balance, and leverage in their adjusting, and
adjust the cervical spine P-A, in the seated position, with minimal force using speed and leverage.
Hour 1

Overview of Gonstead cervical chair adjusting.
Principles of effortless adjusting:

 Relaxation
 Ramping
 Center line and balance

Review of protocol for evaluating patients with acute and chronic cervical-thoracic spine problems, including brachial neuralgia, hyper-flexion/extension injuries, and degenerative joint disease.  Review motion palpation of the cervical and thoracic spine.

Hour 2
Fundamentals of cervical chair adjusting: patient placement, doctor position, and basic set-up.
Hour 3
Completion of the basic set-up.
Exercises to develop speed, stabilization, and depth of thrust.
Hour 4
Adjusting the upper cervical spine, including atlas and occiput.
Hour 5
Special circumstances: CAD (cervical acceleration/deceleration) injuries, torticollis, special populations including pregnant, pediatric and geriatric patients, and post-surgical cases.
Life Chiropractic College West
25001 Industrial Blvd.
United States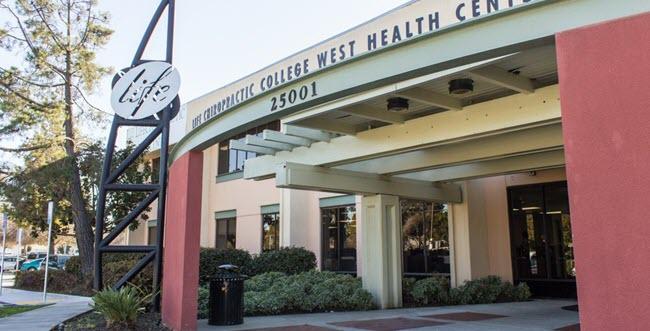 Park by Student Entrance on Clawiter Road side of building, then look for signage directing you to the check-in area. 
See Campus Map for details.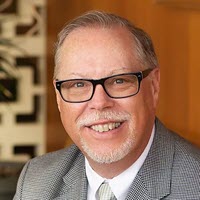 J. DAVID CURRIE, DC
A 1981 graduate of Palmer College of Chiropractic in Davenport, Iowa, Dr. Currie has been in active practice in Fremont, California for more than 38 years.  He is a Gonstead Diplomate and Fellow and the President of Gonstead Clinical Studies Society.  Dr. Currie is a Professor at Life Chiropractic College West and has taught the Gonstead work throughout the United States and internationally in countries such as Singapore, Malaysia, China, UK, Spain, Germany, Mexico, and soon will be in Japan, Australia  and Brazil.
 
See below for a list of credits available for this seminar. Contact Life West CE to add your state to the list.
Life Chiropractic College West is accredited by the CCE and the Western Association of Schools and Colleges (WASC).
NOTE to DCs licensed in: CO, CT, DE, DC, ID, IL, IN, IA, MD, MA, MI, MS, MT, NE, NJ, OH, OR, RI, SC, UT, VT, VA, WA, WY, BC, NB, ON, QC.  These states generally accept programs sponsored by a college that is accredited by the Council on Chiropractic Education (CCE).  These states and provincial boards do not require an application from CCE colleges. While it is higly likely that credits will be accepted, Life Chiropractic College West cannot guarantee that any session of this offering will be accepted by these licensing board(s). Life West urges licensees to familiarize themselves with the laws governing continuing education in the jurisdictions where they hold licensure.
Available Credit Hours
6.00

CA Chiropractic Board, Category A Exam/Adjust/Billing

California Board of Chiropractic Examiners, Category A Exam/Adjust/Billing

6.00

CO Chiropractic Board

Colorado Board of Chiropractic Examiners

6.00

CT Chiropractic Board

Connecticut Board of Chiropractic Examiner

6.00

DC Chiropractic Board

District of Columbia Board of Chiropractic

6.00

DE Chiropractic Board

Delaware Board of Chiropractic

6.00

IA Chiropractic Board

Iowa Board of Chiropractic

6.00

ID Chiropractic Board

Idaho Board of Chiropractic Physicians

6.00

IL Chiropractic Board

Illinois Medical Licensing Board

6.00

IN Chiropractic Board

Indiana Board of Chiropractic Examiners

6.00

MA Chiropractic Board

Massachusetts Board of Registration of Chiropractors

6.00

MD Chiropractic Board

Maryland Board of Chiropractic Examiners

6.00

MI Chiropractic Board

Michigan Board of Chiropractic

6.00

MS Chiropractic Board

Mississippi Board of Chiropractic Examiners

6.00

MT Chiropractic Board

Montana Board of Chiropractors

6.00

NE Chiropractic Board

Nebraska Board of Chiropractic

6.00

NJ Chiropractic Board

New Jersey Board of Chiropractic Examiners

6.00

OH Chiropractic Board

Ohio Chiropractic Board

6.00

OR Chiropractic Board

Oregon Board of Chiropractic Examiners

6.00

RI Chiropractic Board

Rhode Island Board of Examiners in Chiropractic

6.00

SC Chiropractic Board

South Carolina Board of Chiropractic Examiners

6.00

UT Chiropractic Board

Utah Chiropractic Physicians Licensing Board

6.00

VA Board of Medicine

Virginia Board of Medicine

6.00

VT Chiropractic Board

Vermont Board of Chiropractic

6.00

WA Chiropractic Comm

Washington Chiropractic Quality Assurance Commission

6.00

WY Chiropractic Board

Wyoming Board of Chiropractic Examiners
Changes and Refunds
Every attempt is made to offer Life West CE programs as announced. However, Life West reserves the right to adjust program faculty, locations, dates, times and tuition to accommodate unanticipated occurrences and to cancel programs owing to insufficient enrollment, illness, or other factors.  Life West will notify advance registrants of any cancellation or significant program changes. Life West is not responsible for any expenses incurred by registrants due to adjustments or cancellations.
Refunds for program registration are granted if requested in writing no later than one business day before program begins. If registrants cancel within one week of program start date, a $50 processing fee will be deducted from refunds.  See https://ce.lifewest.edu/about for details.