Ethics and Boundaries (Hoffman, online)
Overview
From Sexual Misconduct to Gross Negligence, Dr. Hoffman shares his personal experiences of over 35 years as a practicing chiropractor running multiple clinics, to over 26 years coaching doctors through the challenges of Malpractice and Board Disciplinary actions as one of the largest providers of Malpractice Insurance in the country.
Through real world stories and experiences that doctors deal with every day, Dr. Hoffman will address:
    The Differences between Ethics and Boundaries and Risk Management
    Responsible Communication with Patients and Staff
    The Physician/Patient Relationship
    Risk Management
    Informed Consent
    Confidentiality
    Balancing Philosophy with Reality
    Real Life Examples of Issues
    Patient Boundaries
About this Online Seminar
Online CE at Life West is simple and engaging.
Check on the right of this screen or under the Credits tab to see if the seminar is approved for CE in your licensure state(s).
You must be logged in to your Life West CE account in order to access the course. Click on the Register tab to register and begin. 
The seminar consists of video, readings, and one or more quizzes.  You need not complete the course, including the course video, in one sitting, and you may return to it at any point. 
Once in the course, follow the Menu of steps on the left side of the screen. It's simple: Click through the steps to move through the course.
When you have completed the course, you can print your certificate yourself, on the spot.   
Any questions?  Call us at (510) 780-4508 or email conted@lifewest.edu.
Learning Objectives
By the end of the seminar, you will be better able to:
Have a greater level of awareness rather than fear of safeguarding your practice and license
Manage patients and staff ethically
Set a world class standard of ethical excellence in your office and in the public's eye
Understand that the responsibility of sharing chiropractic in the real world is more than just adjusting the spine, and what you as an individual chiropractor do in your office is a reflection on every chiropractor and the profession as a whole
Hour 1
Relevance of ethics and boundaries to practice.  Significance of integrity.  Role of insurance re ethics & boundaries.  Repercussions.  Sexual misconduct, romantic relationships or advances. Role of licensing Boards.  Importance of accurate record keeping.  Financial management and issues with care plans.
Hour 2
Injury during adjustment – how to manage responsibly.  Accidents in the office.  Stroke and  chiropractic.  Informed consent – samples, value to patients and doctors.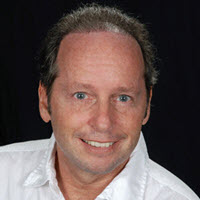 Dr. Stuart Hoffman is 1981 graduate of Life University who, for the past thirtyfive years,has worked passionately to assist others in their journey toward optimum health both in his private practice and as a teacher and direct consultant in the Chiropractic community. His contributions in the Chiropractic field have been widespread, as he has held numerous positions in both state and national associations, lectured throughout the United States and written articles appearing in many professional journals. Dr. Hoffman has been the recipient of numerous awards  – most recently, the 2015 ICA Chiropractor of the Year award. He is a cofounder of several organizations including, iamaloveableme.com, onechiropractic.org and ChiroSecure – an insurance company offering chiropractic malpractice coverage and more.
See below for a list of credits that may be available for this seminar. 
Life Chiropractic College West is accredited by the CCE and the Western Association of Schools and Colleges (WASC).
*The following State and Province boards do not require an application when a program is sponsored by a college accredited by the Council on Chiropractic Education (CCE): CO, CT, DE, DC, ID, IL, IA, MD, MA, MI, MS, MT, NE, OH, OR, RI, SC, UT, VT, VA, WA, WY, BC, NB, ON, QC. Life Chiropractic College West cannot guarantee that any session of this offering will be accepted by these licensing board(s). Life West urges licensees to familiarize themselves with the laws governing continuing education in the jurisdictions where they hold licensure.
Available Credit Hours
2.00

AK Chiropractic Board

Alaska Board of Chiropractic Examiners

2.00

BC Chiropractic College

British Columbia College of Chiropractors

2.00

CA Chiropractic Board, Category A Ethics

California Board of Chiropractic Examiners, Category A Ethics

2.00

CO Chiropractic Board

Colorado Board of Chiropractic Examiners

2.00

CT Chiropractic Board

Connecticut Board of Chiropractic Examiner

2.00

DC Chiropractic Board

District of Columbia Board of Chiropractic

2.00

DE Chiropractic Board

Delaware Board of Chiropractic

2.00

IA Chiropractic Board

Iowa Board of Chiropractic

2.00

ID Chiropractic Board

Idaho Board of Chiropractic Physicians

2.00

IL Chiropractic Board

Illinois Medical Licensing Board

2.00

MA Chiropractic Board

Massachusetts Board of Registration of Chiropractors

2.00

MD Chiropractic Board

Maryland Board of Chiropractic Examiners

2.00

MI Chiropractic Board

Michigan Board of Chiropractic

2.00

MT Chiropractic Board

Montana Board of Chiropractors

2.00

NB Chiropractic Assoc

New Brunswick Chiropractors' Association

2.00

NE Chiropractic Board

Nebraska Board of Chiropractic

2.00

NJ Chiropractic Board

New Jersey Board of Chiropractic Examiners

2.00

NY Chiropractic Board

New York State Board for Chiropractic

2.00

ON Chiropractic College

Ontario College of Chiropractors

2.00

OR Chiropractic Board

Oregon Board of Chiropractic Examiners

2.00

PACE

FCLB Providers of Approved Continuing Education

2.00

QC Chiropractic Ordre

Quebec Ordre Des Chiropracticiens

2.00

RI Chiropractic Board

Rhode Island Board of Examiners in Chiropractic

2.00

SC Chiropractic Board

South Carolina Board of Chiropractic Examiners

2.00

UT Chiropractic Board

Utah Chiropractic Physicians Licensing Board

2.00

VA Board of Medicine

Virginia Board of Medicine

2.00

VT Chiropractic Board

Vermont Board of Chiropractic

2.00

WA Chiropractic Comm

Washington Chiropractic Quality Assurance Commission

2.00

WY Chiropractic Board

Wyoming Board of Chiropractic Examiners