CCSP II: Chiropractic Management of the Extremities (Apr 18-19, 2020)
April 18, 2020

to

April 19, 2020
Overview
This course will provide Doctors of Chiropractic with current information and practical skills relating to the chiropractic assessment and management of the extremities in sport. The course emphasizes utilizes hands-on learning for the physical examination and adjustive techniques for sports-related extremity conditions.
12.5 CE hours, including 7 hours Category A Exam and 5.5 hours Category B
The Certified Chiropractic Sports Physician® (CCSP®) program is a hands-on, fast-paced, cutting-edge sports program that combines live weekends and online learning for a total of 100 hours of study and will qualify you to earn the prestigious CCSP® certificate, issued by the
American Chiropractic Board of Sports Physicians®
.  There are 50 hours of coursework at Life West, 50 hours of online coursework, practice in the field, and written and practical exams. It is a rigorous, professional credentialing program that promotes professional knowledge and competency of chiropractic practitioners engaged in the specialty of chiropractic sports performance.
Schedule
Saturday, 8:30am - 6:00pm
Sunday, 8:00am - 12:00pm 
Learning Objectives
Identify what constitutes an injury if the extremity joints.
Learn the domains of neuronal dysfunction related to scapular dysfunction.
Learn the etiology of how upper extremity injuries occur in sporting activities.
Understand the distinctions and special management requirements of upper extremity trauma management in all populations.
Learn about tools used to assess and evaluate extremity injuries in sport.
Learn the current best practices of managing and determining return to play decisions regarding extremity injuries.
Identify an algorithmic approach for urgent assessment and management of on the field trauma of the extremities.  
Determine which extremity clinical presentations indicate a prompt or urgent referral to an emergency department.
Develop the skills to implement a graded return-to-play protocol and rehabilitation plan for individuals with upper extremity injuries.
Understand the standard of care for the management of extremity injuries in sport.
Recognize the challenges and opportunities of working in the sporting environment.
Understand the sport specific nuances of evaluating, recognizing and managing extremity issues in sport.
Principles and concepts of chiropractic evaluation, management and care of sports related injuries of the extremities.
The assessment and management of sports related shoulder injuries including glenohumeral impingement syndrome, rotator cuff pathologies, biceps tendinopathies.
Techniques for the evaluation, management and care for the foot.
Shoulder evaluation and manual therapy considerations (including scapulothoracic articulation)
Sports related elbow injuries including lateral/medial epicondylalgia. Elbow evaluation and manual therapy interventions.
Sports related hip injuries including labral tears, capsular pathology, IT band friction syndrome. Management techniques for the evaluation, management and care for the pelvis and hip.
Correlation of ankle and hip pathology to knee pathology and manual therapy considerations using a regional approach.
Sports related knee injuries including patella femoral pain/chondromalacia, Medial/lateral collateral sprains/strains, medial meniscus pain, ACL tears.
Best care pathways for the knee evaluation and management of knee pathology using manual therapies.
Sports related ankle and foot injuries including inversion/eversion sprains/strains, medial tibial stress syndrome, plantar fasciitis, talar dome injuries.
Best care pathways for the ankle/foot complex including joint play evaluation and manual interventions.
(30 minutes) Case studies focusing on the synthesis of course materials to develop care plans and management techniques for lower extremity injuries in sport. Case presentations that assist the learner to use higher level thinking to synthesize course presentations to arrive at correct management decision making regarding the injured athlete's management and return to play decision making.
Life Chiropractic College West
25001 Industrial Blvd.
United States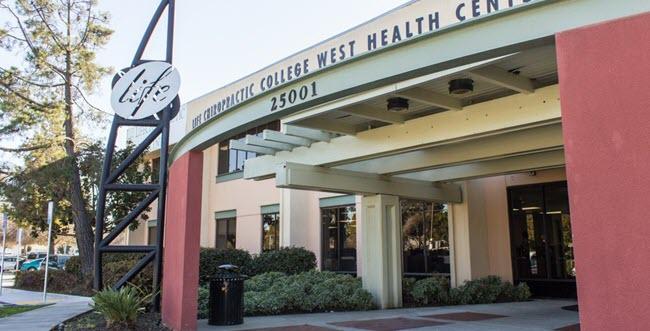 Park by Student Entrance on Clawiter Road side of building, then look for signage directing you to the check-in area. 
See Campus Map for details.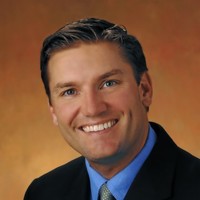 JOEL DAKANICH, DC, DACBSP
Dr. Joel Dekanich is the founder and director of Vail Integrative Medical Group. Having practiced in Vail for the past twenty years, Dr. Dekanich has established a reputation for successfully diagnosing and treating difficult sports and spine conditions.  As an Ironman competitor and ultra marathoner, Dr. Dekanich treats Olympic and elite/professional athletes to weekend warriors and 'everyday' patients. Dr. Dekanich is a Diplomate of the American Chiropractic Board of Sports Physicians (250 nationally) and routinely lectures and attends well over 100 hours of continuing education and symposiums each year with emphasis in physical medicine, rehabilitation and current research and literature.
Dr. Dekanich has been featured nationally on the cover of The American Chiropractor magazine for his vision and dedication in creating the VIMG multidiscipline model. Dr. Dekanich is part of the PGA medical/chiropractic staff and worked with the Olympic Committee medical staff at the Olympic Training Center in Colorado Springs, CO in preparation for the athlete summer games in Beijing. Dr. Dekanich lectures for a post graduate program at multiple colleges across the country including the Olympic Training Center in Colorado Springs.
Dr. Dekanich was selected to the United States Olympic Committee (USOC) track and field medical staff for the ParaPan American Games in Guadalajara, Mexico in November, 2011.
    Doctorate: Doctor of Chiropractic, Palmer College, Davenport, IA (1994)
    Bachelor of Science: Palmer College, University of Wisconsin, La Crosse
    Master's Degree: Exercise science & sports rehabilitation, Logan College, St. Louis, MO (August 2013) (Graduated with distinction)
    Associate Degree in Nursing:  Institute of Healthcare Professions, West Palm Beach, FL (2015)
    Certifications/Courses: Level II dry needling technique (2013), Active Release Technique (lower), 2010, (spine), (2009), Titleist Performance Institute, Certified Golf Fitness Instructor (2010), Kinesio Taping K1-K3 Certified (2010), Graston Technique (2009), PGA / PSC certified analysis & treatment for the professional golfer (2009), National Registry Emergency Medical Technician (2004), Diplomate of the American Chiropractic Board of Certified Sports Physicians (2006), Certified Strength & Conditioning Specialist, National Strength & Conditioning Association (2001), Level I Accredited Workman's Compensation Physician
    Member: American Chiropractic Association Council on Sports & Physical Fitness, Colorado Chiropractic Association, National Strength & Conditioning Association, American Chiropractic Board of Sports Physicians, Colorado Registry of Emergency Medical Technicians
Co author:  The effects of Kinesiotaping on back muscle endurance among patients with low back pain: A randomized controlled crossover trial.  Lindsey E. Hagen, DPT, Jeffrey J. Hebert, DC, PhD, Joel Dekanich, DC, MS, DACBSP.  Journal of Orthopeadics & Sports Physical Therapy (JOSPT). March, 2015, Volume 45, Number 3.
An Athlete Treating Fellow Athletes
"I am dedicated to treating typical spine-related injuries however, I am also a specialist in sports and extremity pain. As an Ironman triathlete and ultra marathon runner, I remain current with the latest sports injury science and research available in post-graduate studies, under renowned experts in those fields".
    PGA TOUR Sports Medicine and Chiropractic Staff — 2009-Present
    Sports Medicine and Emergency Medical Staff, Hawaii Ironman World Championships — Kona, Hawaii, 2004, 2008
    Partial List of Events completed: Leadville 100 Trail Run, Sivler Rush 50 mile run, Dirty Thirty 50K and Bear Chase 50K runs, Ironman Wisconsin Triathlon, Harvest Moon half-Ironman, 5430 half-Ironman, Chicago Marathon, Toronto Marathon, Marine Corps Marathon (Washington, D.C.), Cape Cod Marathon and the Steamboat Marathon, Moab and Boulder Backroads half marathon
A Community Leader
"Belief in the importance of giving something back to the community is the main reason I sponsor so many local sporting events with on-site care."
    Official sports medicine care for The Honda Session, Pro Snowboarding event, Vail Valley Foundation (2002-present)
    Official sports medicine director for the Vail International Dance Festival
    Official clinic for Pro-am Mogul mania Tour
    Official clinic for Vail Ultra 100 Endurance race
    Official on-site care for World Cup Mountain Bike Championships, Town of Vail
    Volunteer: Skiing guide for the blind, Vail Resorts
See below for a list of credits available for this seminar.  If your state is not listed, contact the Life West CE office to discuss pursuing Board approval.
Life Chiropractic College West is accredited by the CCE and the Western Association of Schools and Colleges (WASC).
NOTE to DCs licensed in: CO, CT, DE, DC, ID, IL, IA, MD, MA, MI, MS, MT, NE, OH, OR, RI, SC, UT, VT, VA, WA, WY, BC, NB, ON, QC.  These states generally accept programs sponsored by a college that is accredited by the Council on Chiropractic Education (CCE).  These states and provincial boards do not require an application from CCE colleges. While it is higly likely that credits will be accepted, Life Chiropractic College West cannot guarantee that any session of this offering will be accepted by these licensing board(s). Life West urges licensees to familiarize themselves with the laws governing continuing education in the jurisdictions where they hold licensure.
Available Credit Hours
12.50

AK Chiropractic Board

Alaska Board of Chiropractic Examiners

12.50

BC Chiropractic College

British Columbia College of Chiropractors

8.50

CA Chiro Board, Category B

CA Board of Chiropractic Examiners, Cat B

4.00

CA Chiropractic Board, Category A Exam/Adjust/Billing

California Board of Chiropractic Examiners, Category A Exam/Adjust/Billing

12.50

CO Chiropractic Board

Colorado Board of Chiropractic Examiners

12.50

CT Chiropractic Board

Connecticut Board of Chiropractic Examiner

12.50

DC Chiropractic Board

District of Columbia Board of Chiropractic

12.50

DE Chiropractic Board

Delaware Board of Chiropractic

12.50

IA Chiropractic Board

Iowa Board of Chiropractic

12.50

ID Chiropractic Board

Idaho Board of Chiropractic Physicians

10.00

IL Chiropractic Board

Illinois Medical Licensing Board

10.00

IN Chiropractic Board

Indiana Board of Chiropractic Examiners

12.50

KY Chiropractic Board

Kentucky Board of Chiropractic Examiners

12.50

MA Chiropractic Board

Massachusetts Board of Registration of Chiropractors

12.50

MD Chiropractic Board

Maryland Board of Chiropractic Examiners

12.50

MI Chiropractic Board

Michigan Board of Chiropractic

10.00

MS Chiropractic Board

Mississippi Board of Chiropractic Examiners

12.50

MT Chiropractic Board

Montana Board of Chiropractors

12.50

ND Chiropractic Board

North Dakota Board of Chiropractic Examiners

12.50

NE Chiropractic Board

Nebraska Board of Chiropractic

12.50

OH Chiropractic Board

Ohio Chiropractic Board

12.50

OR Chiropractic Board

Oregon Board of Chiropractic Examiners

12.50

RI Chiropractic Board

Rhode Island Board of Examiners in Chiropractic

10.00

SC Chiropractic Board

South Carolina Board of Chiropractic Examiners

12.50

UT Chiropractic Board

Utah Chiropractic Physicians Licensing Board

12.50

VA Board of Medicine

Virginia Board of Medicine

12.50

VT Chiropractic Board

Vermont Board of Chiropractic

12.50

WA Chiropractic Comm

Washington Chiropractic Quality Assurance Commission

12.50

WY Chiropractic Board

Wyoming Board of Chiropractic Examiners
Changes and Refunds
Every attempt is made to offer Life West CE programs as announced. However, Life West reserves the right to adjust program faculty, locations, dates, times and tuition to accommodate unanticipated occurrences and to cancel programs owing to insufficient enrollment, illness, or other factors.  Life West will notify advance registrants of any cancellation or significant program changes. Life West is not responsible for any expenses incurred by registrants due to adjustments or cancellations.
See ce.lifewest.edu/about for details.