CCSP I: Spine, Concussion, and Team Physician Concepts (Moreau/Drake, Mar 7-8, 2020)
March 7, 2020

to

March 8, 2020
Overview
This course will provide Doctors of Chiropractic with current information concerning the skills and knowledge required for a Doctor of chiropractic to serve athletes and athletic teams as well as in depth study of the evaluation and management of concussion and spinal injury in the athletic population. Congenital conditions discussed include scoliosis, Scheuermann's, spondylolysis, spondylolisthesis, Marfan Syndrome, discopathy and stenosis.The presentation will include case studies based on current literature sources. CCSP program enrollment not required.
12.5 CE hours, including 7 hours Category A Exam and 5.5 hours Category B
The Certified Chiropractic Sports Physician® (CCSP®) program is a hands-on, fast-paced, cutting-edge sports program that combines live weekends and online learning for a total of 100 hours of study and will qualify you to earn the prestigious CCSP® certificate, issued by the
American Chiropractic Board of Sports Physicians®
.  There are 50 hours of coursework at Life West, 50 hours of online coursework, practice in the field, and written and practical exams. It is a rigorous, professional credentialing program that promotes professional knowledge and competency of chiropractic practitioners engaged in the specialty of chiropractic sports performance.
Schedule
Saturday, 8:30am - 6:00pm
Sunday, 8:00am - 12:00pm 
Learning Objectives
1. Identify what constitutes a concussion.
2. Learn the domains of neuronal dysfunction related to concussion.
3. Learn the etiology of how concussions occur.
4. Understand the distinctions and special management requirements of concussion management in the adolescent population.
5. Learn about tools used to assess and track concussed athletes.
6. Learn the current best practices of managing and determining return to play decisions.
7. Identify an algorithmic approach for urgent assessment and management of concussed individuals.
8. Determine which clinical presentations indicate a prompt or urgent referral to an emergency department.
9. Develop the skills to implement a graded return-to-play protocol for concussed individuals.
10. Understand the standard of care for the management of Concussion.
11. Recognize the challenges and opportunities of working in the sporting environment.
12. Understand the sport specific nuances of spinal issues in sport.
Hour
1. Concepts of working with athlete and in a sporting environment. Applications of basic science to sports medicine. The differences between an office based practice and working in the field. Opportunities for chiropractors to engage in the sporting world.
2. Traumatic sports related brain injury; clinical presentations, patient management and emergency procedures. The epidemiology of serious spinal trauma in athletics.
3. Mild traumatic sports related brain injury; concussion defined, incidence, epidemiology, and discussion of sports related concussion injury including key concussion position statements.
4. The evaluation and management of sports related concussion using standardized concussion assessment tools including pediatric and adolescent patient populations. Evaluation and applications of Maddock's score, anterograde and retro grade amnesia, and neuropsychological tests. Moreau page 2 of 3
5. Additional concussion management strategies including multiple disciplinary management and integrated approaches, return to play decisions and post concussive syndrome. The role of the cervical spine in concussion management. Vestibular apparatus dysfunction in concussed individuals.
6. The epidemiology of spinal neurotrauma in the athletic population and the doctor of chiropractic's role in preventing and managing spinal neurotrauma. On the field decision making strategy and early emergency management skills.
7. Radiographic findings and assessment techniques associated with spinal injury in sport. Using the triangulation method whereby the radiological, soft tissue and mechanism of injury can be used to predict injury to the spinal column. Nuances of the neurological examination to identify upper motor neuron pathology secondary to sports related trauma.
8. Neurologic injury in sports; the evaluation and management; neurological injury including brachial plexus injury, central canal stenosis, spinal instability and cervical cord neuropraxia. Best care pathways leading to the differential diagnosis of central and peripheral neuropathies in sport. Discussion regarding neuropraxia, neurotemesis, and axonotemesis.
9. Case evaluation and management. Multiple case workshops with the doctors with cases that involve discopathy in sports. Case studies include annular tear, discopathy, extruded disc, spondylolisthesis, spondylolysis, Scheuermann's Disease.
10. Case management skills, including return to play decision best practices for spinal injury and spinal malformations. Discussion of best practices regarding patients with scoliosis who wish to participate in sporting activity.
11. Case studies focusing on the synthesis of injury recognition and appropriate management of the athlete including the development of return to play criteria's. Identification of the standards of care regarding return to play decisions for individuals of all ages who have sustained spinal injury. In depth discussion to identify the key findings associated with spinal instability and spinal conditions which may lead to serious or significant neurological compromise.
12. Case studies focusing on the synthesis of course materials to develop care plans and management techniques for head and spine injuries in sport. Case presentations that assist the learner to use higher level thinking to synthesize course presentations to arrive at correct management decision making regarding the injured athlete's management and return to play decision making.
13. (30 minutes) Case studies focusing on the synthesis of course materials to develop care plans and on the field management strategies and care algorithms. Specific topics include best care practices focused on decision making pathways for the management techniques for head injury in sport. The differential diagnosis of concussion vs. other brain injuries are addressed.
Life Chiropractic College West
25001 Industrial Blvd.
United States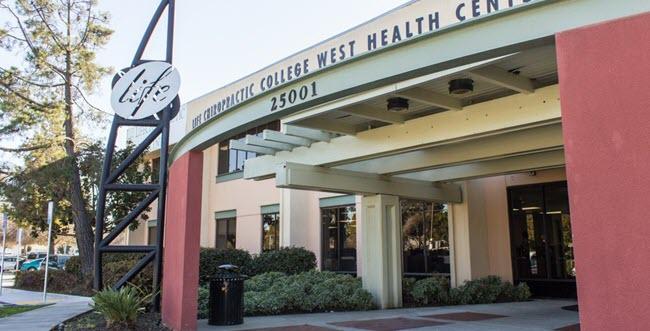 Park by Student Entrance on Clawiter Road side of building, then look for signage directing you to the check-in area. 
See Campus Map for details.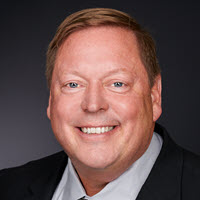 WILLIAM MOREAU, DC, DACBSP, FACSM, CSCS
Dr. Bill Moreau is the Managing Director of Sports Medicine for the United States Olympic Committee and the founder and educational coordinator for DConline. He coordinates postgraduate sports programming including many presentations with University of Western States, Southern California University of Health Sciences, and Palmer University.
Dr. Moreau has a long history of successfully presenting postgraduate education for over twelve years and he is a certified online instructor. Dr. Moreau has presented over 450 postgraduate presentations throughout the United States and Internationally. He has worked with Olympic, collegiate, high school and recreational athletes for over 29 years. Dr. Moreau also provides expert testimony regarding chiropractic malpractice cases.
Dr. Moreau is well published with an emphasis on injuries in athletics including concussion. He serves on the editorial review board of the Journal of Chiropractic Medicine, was an associate editor for the Journal of Sports Chiropractic and Rehabilitation for seven years before the journal was retired. Dr. Moreau has served for many years on the American Chiropractic Board of Sports Physicians as past president, BOD member and advisor.
Awards Include:
    2010 American Chiropractic Board of Sports Physician's Lifetime Achievement Award
    Robert Reed Award for Best Abstract ACBSP May 2010
    John N Nash Award for Best Multidisciplinary Abstract ACBSP May 2010
    2009 Colorado Chiropractic Association Sports Chiropractor of the Year
    2006 American Chiropractic Board of Sports Physician's Presidential Sports Chiropractor of the Year
    Iowa High School Athletic Directors Association Sports Medicine Specialist - 2004.
    Iowa High School Athletic Association Sports Medicine Specialist of the year - 2003
    2000 American Chiropractic Association Council on Sports Injuries and Physical Fitness Sports Chiropractor of the Year
Bill enjoys spending time with his family, conservation, supporting and cheering for Team USA as well as the Iowa Hawkeyes, and outdoor activities of any kind (except deep sea fishing). He enjoys all sports!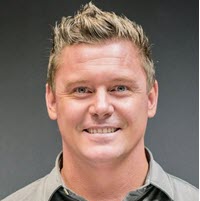 SEAN DRAKE, DC, MS
Dr. Drake received his bachelor's degree at Florida State University where he was a walk-on to the Track & Field team. He received his Masters in Sports Health Science with an emphasis in Sports Injury Management as well as his Doctorate in Chiropractic from Life University in Atlanta.
Dr. Drake holds numerous professional certifications including Certified Chiropractic Sports Physician (CCSP) from the American Academy of Chiropractic Sports Physicians, Performance Enhancement Specialist (PES) with the National Academy of Sports Medicine, Graston Technique Certification, and specializes in performance for athletes.
In addition to running multiple chiropractic clinics, Dr. Drake has extensive experience in treating amateur and professional athletes, serving as the Team Doctor for the Mississippi Hound Dogs, Team Chiropractor for the Life University and Life West Rugby Teams. He is currently Medical Director for the Summer and Winter Dew Tour, Nitro Circus World Games, Nitro Circus Live Tours, and the UCI BMX Supercross World Cups.
After founding and serving as the Sports Performance Institute Director at Life Chiropractic College West, Dr. Drake recently accepted the position of Performance Director at TPI in Oceanside, CA working alongside Dr. Greg Rose. As Vice President and Performance Director of RacquetFit Dr. Drake, along with their partner and sponsor the USPTA, they are expanding TPI's worldwide health & fitness certification program to include the sport of tennis.
Dr. Drake's hobbies include tennis, surfing, cycling, swimming, skydiving, sailing, and running.
See below for a list of credits available for this seminar.  If your state is not listed, contact the Life West CE office to discuss pursuing Board approval.
Life Chiropractic College West is accredited by the CCE and the Western Association of Schools and Colleges (WASC).
NOTE to DCs licensed in: CO, CT, DE, DC, ID, IL, IA, MD, MA, MI, MS, MT, NE, OH, OR, RI, SC, UT, VT, VA, WA, WY, BC, NB, ON, QC.  These states generally accept programs sponsored by a college that is accredited by the Council on Chiropractic Education (CCE).  These states and provincial boards do not require an application from CCE colleges. While it is higly likely that credits will be accepted, Life Chiropractic College West cannot guarantee that any session of this offering will be accepted by these licensing board(s). Life West urges licensees to familiarize themselves with the laws governing continuing education in the jurisdictions where they hold licensure.
Available Credit Hours
12.50

AK Chiropractic Board

Alaska Board of Chiropractic Examiners

12.50

BC Chiropractic College

British Columbia College of Chiropractors

5.50

CA Chiro Board, Category B

CA Board of Chiropractic Examiners, Cat B

7.00

CA Chiropractic Board, Category A Exam/Adjust/Billing

California Board of Chiropractic Examiners, Category A Exam/Adjust/Billing

12.50

CO Chiropractic Board

Colorado Board of Chiropractic Examiners

12.50

CT Chiropractic Board

Connecticut Board of Chiropractic Examiner

12.50

DC Chiropractic Board

District of Columbia Board of Chiropractic

12.50

DE Chiropractic Board

Delaware Board of Chiropractic

12.50

IA Chiropractic Board

Iowa Board of Chiropractic

12.50

ID Chiropractic Board

Idaho Board of Chiropractic Physicians

10.00

IL Chiropractic Board

Illinois Medical Licensing Board

10.00

IN Chiropractic Board

Indiana Board of Chiropractic Examiners

12.50

KY Chiropractic Board

Kentucky Board of Chiropractic Examiners

12.50

MA Chiropractic Board

Massachusetts Board of Registration of Chiropractors

12.50

MD Chiropractic Board

Maryland Board of Chiropractic Examiners

12.50

MI Chiropractic Board

Michigan Board of Chiropractic

10.00

MS Chiropractic Board

Mississippi Board of Chiropractic Examiners

12.50

MT Chiropractic Board

Montana Board of Chiropractors

12.50

ND Chiropractic Board

North Dakota Board of Chiropractic Examiners

12.50

NE Chiropractic Board

Nebraska Board of Chiropractic

12.50

OH Chiropractic Board

Ohio Chiropractic Board

12.50

OR Chiropractic Board

Oregon Board of Chiropractic Examiners

12.50

RI Chiropractic Board

Rhode Island Board of Examiners in Chiropractic

10.00

SC Chiropractic Board

South Carolina Board of Chiropractic Examiners

12.50

UT Chiropractic Board

Utah Chiropractic Physicians Licensing Board

12.50

VA Board of Medicine

Virginia Board of Medicine

12.50

VT Chiropractic Board

Vermont Board of Chiropractic

12.50

WA Chiropractic Comm

Washington Chiropractic Quality Assurance Commission

12.50

WY Chiropractic Board

Wyoming Board of Chiropractic Examiners
Changes and Refunds
Every attempt is made to offer Life West CE programs as announced. However, Life West reserves the right to adjust program faculty, locations, dates, times and tuition to accommodate unanticipated occurrences and to cancel programs owing to insufficient enrollment, illness, or other factors.  Life West will notify advance registrants of any cancellation or significant program changes. Life West is not responsible for any expenses incurred by registrants due to adjustments or cancellations.
See ce.lifewest.edu/about for details.