CCEP VI: Advanced Principles of Extremity Rehabilitation (Sinclair, Feb 9-10)
February 9, 2019

to

February 10, 2019
Overview
Chiropractic adjustments hold longer with the aid of proper exercises.
The purpose of this seminar is to improve the chiropractor's ability to evaluate, diagnose, and treat conditions of the extremities and craft active care plans for their patients.
Attendees will gain a thorough understanding of extremity injuries, and learn an easy-to-implement exercise program to stabilize and strengthen injured extremities.  
You will be introduced to multiple low back exercise equipment and gain hands-on experience.
The CCEP series offer practical, objective-based solutions for treating the extremities. It includes 105 hours of instruction in seven live seminars.
The courses are offered through Life West.  The CCEP credential is provided by the Council on Extremity Adjusting
Courses will be held on the Life West campus September 2018 - March 2019.
See About CCEP for more information.
Schedule
Saturday, 8:00am - 6:00pm
Sunday, 8:00am - 2:00pm
Learning Objectives
At the end of this seminar, participants will be better able to:
improve chiropractic rehabilitation of the extremities (shoulder, elbow, wrist,  fingers, hip, knee, ankle, and foot); and
increase knowledge of:

the etiology of the injury,
the phases of healing,
anatomy of the extremities, and
strengthening & stabilizing injured extremities.
Life Chiropractic College West
25001 Industrial Blvd.
United States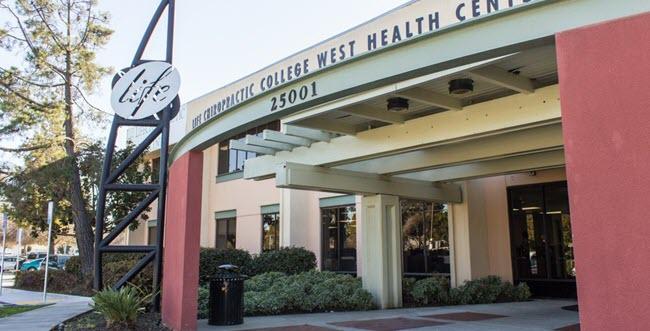 Park by Student Entrance on Clawiter Road side of building, then look for signage directing you to the check-in area. 
See Campus Map for details.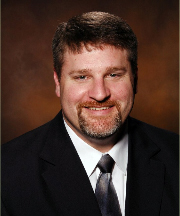 Dr. Sinclair received his undergraduate degree from the University of Alabama-Birmingham in 1997 with a B.S. as a Fitness Specialist with a minor in Biology. At UAB, he worked as a grad-assistant with the Strength and Conditioning program, planning and supervising team workouts, as well as assessment and goal setting of the athletes strength and conditioning program. During his studies at UAB, kinesiology, athletic training co-management and pre-participation assessment were strongly emphasized. While Dr. Sinclair had been exposed to Chiropractic for most of his life, it was during his time, as a starter on the UAB football team, that he learned what impact Chiropractic could make in the treatment of various injuries and peak performance.
See below for a list of credits available for this seminar. If you would like to add your state, contact the Life West CE office.
Life Chiropractic College West is accredited by the CCE and the Western Association of Schools and Colleges (WASC).
NOTE to DCs licensed in: CO, CT, DE, DC, ID, IL, IN, IA, MD, MA, MI, MS, MT, NE, OH, OR, RI, SC, UT, VT, VA, WA, WY, BC, NB, ON, QC.  These states generally accept programs sponsored by a college that is accredited by the Council on Chiropractic Education (CCE).  These states and provincial boards do not require an application from CCE colleges. While it is higly likely that credits will be accepted, Life Chiropractic College West cannot guarantee that any session of this offering will be accepted by these licensing board(s). Life West urges licensees to familiarize themselves with the laws governing continuing education in the jurisdictions where they hold licensure.
Available Credit Hours
9.00

CA Chiro Board, Category B

CA Board of Chiropractic Examiners, Cat B

6.00

CA Chiropractic Board, Category A Exam/Adjust/Billing

California Board of Chiropractic Examiners, Category A Exam/Adjust/Billing
Changes and Refunds
Every attempt is made to offer Life West CE programs as announced. However, Life West reserves the right to adjust program faculty, locations, dates, times and tuition to accommodate unanticipated occurrences and to cancel programs owing to insufficient enrollment, illness, or other factors.  Life West will notify advance registrants of any cancellation or significant program changes. Life West is not responsible for any expenses incurred by registrants due to adjustments or cancellations.
Refunds for program registration are granted if requested in writing no later than one business day before program begins. If registrants cancel within one week of program start date, a $50 processing fee will be deducted from refunds.
Less than one business day before the program begins, registration is nonrefundable but a credit voucher may be issued. Vouchers must be requested within sixty days of the program.  The credit voucher may be applied towards another Life West Postgraduate & Continuing Education program and must be redeemed within one year of the original scheduled program date or it will be forfeited. A $25 processing fee will be deducted from vouchers.