CCEP II: Advanced Principles of Upper Extremity Adjusting (Johnson, Oct 13-14)
October 13, 2018

to

October 14, 2018
Overview
Learn a whole new approach to diagnosing shoulder, arm and hand subluxations, entrapments and thoracic outlet syndromes. Truly learn how to find and fix these maladies utilizing time tested doctor techniques. Save patients from surgery and learn when it is needed. Say good-bye to carpal tunnel syndrome and learn why other doctors fail at treating it. Understand why the hand is one of the three most muscularly imbalanced areas of the body. Understand how to quit hurting yourself when you adjust your patients and enjoy practice. Discover the measurements used on x-ray to lock in your diagnosis and take it to court.
The CCEP series offer practical, objective-based solutions for treating the extremities. It includes 105 hours of instruction in seven live seminars.
The courses are offered through Life West.  The CCEP credential is provided by the Council on Extremity Adjusting
Courses will be held on the Life West campus September 2018 - March 2019.
See About CCEP for more information.
Learning Objectives
Improve learners' abilities to diagnose and treat subluxations of the shoulder girdle, elbow, wrist, and hand.
Life Chiropractic College West
25001 Industrial Blvd.
United States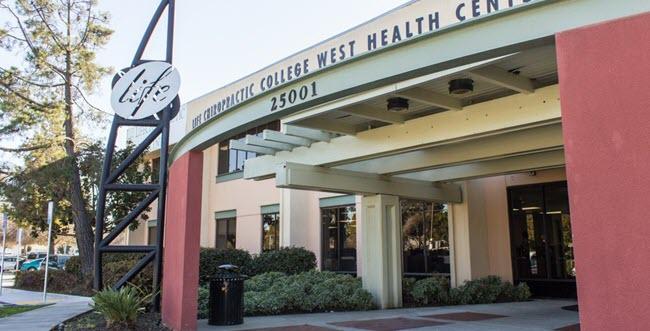 Park by Student Entrance on Clawiter Road side of building, then look for signage directing you to the check-in area. 
See Campus Map for details.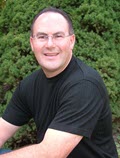 Dr. Wayne Johnson earned his Doctor of Chiropractic degree from Parker College of Chiropractic located in Dallas Texas. He has received advanced training in taking care of people who have been in motor vehicle collisions.  Dr. Johnson has been in practice for over 20 years and has treated thousands of patients. He is an expert in the area of nutrition and can offer his patients a well rounded approach to health care. 
See below for a list of credits available for this seminar. 
Life Chiropractic College West is accredited by the CCE and the Western Association of Schools and Colleges (WASC).
NOTE to DCs licensed in: CO, CT, DE, DC, ID, IL, IN, IA, MD, MA, MI, MS, MT, NE, OH, OR, RI, SC, UT, VT, VA, WA, WY, BC, NB, ON, QC.  These states generally accept programs sponsored by a college that is accredited by the Council on Chiropractic Education (CCE).  These states and provincial boards do not require an application from CCE colleges. While it is higly likely that credits will be accepted, Life Chiropractic College West cannot guarantee that any session of this offering will be accepted by these licensing board(s). Life West urges licensees to familiarize themselves with the laws governing continuing education in the jurisdictions where they hold licensure.
All applications are PENDING at this time.
Available Credit Hours
3.00

CA Chiro Board, Category B

CA Board of Chiropractic Examiners, Cat B

10.00

CA Chiropractic Board, Category A Exam/Adjust/Billing

California Board of Chiropractic Examiners, Category A Exam/Adjust/Billing

15.00

CO Chiropractic Board

Colorado Board of Chiropractic Examiners

15.00

CT Chiropractic Board

Connecticut Board of Chiropractic Examiner

15.00

DE Chiropractic Board

Delaware Board of Chiropractic

2.00

X-Ray Hours

X-Ray CE Hours
Changes and Refunds
Every attempt is made to offer Life West CE programs as announced. However, Life West reserves the right to adjust program faculty, locations, dates, times and tuition to accommodate unanticipated occurrences and to cancel programs owing to insufficient enrollment, illness, or other factors.  Life West will notify advance registrants of any cancellation or significant program changes. Life West is not responsible for any expenses incurred by registrants due to adjustments or cancellations.
Refunds for program registration are granted if requested in writing no later than one business day before program begins. If registrants cancel within one week of program start date, a $50 processing fee will be deducted from refunds.
Less than one business day before the program begins, registration is nonrefundable but a credit voucher may be issued. Vouchers must be requested within sixty days of the program.  The credit voucher may be applied towards another Life West Postgraduate & Continuing Education program and must be redeemed within one year of the original scheduled program date or it will be forfeited. A $25 processing fee will be deducted from vouchers.