Billing and Coding (Calkins, Dec 8)
Overview
This course will ensure your practice is getting paid for your services. Bring yourself and your staff for information on how to navigate insurance company contracts, medical policies, claims, processing and of course ICD-10 diagnosis coding.
Learning Objectives
By the end of the seminar, you will be better able to:
Understand different types of reimbursement and benefits as a network versus non network provider. How to join networks if desired.
Explain the difference between Medicare "Par"/"Non-Par" status, and how to bill under either status.
Clarify Chiropractic specific coding for ICD-10 and CPT. How to accurately report and maximize reimbursement.
Determine patient benefit and know reimbursement expected from the insurance company and patient before your claim is processed.
Hour
Topic
1

Introduction
Insurance Network Participation – Pros and cons of being a network Chiropractic Healthcare Provider for insurance companies versus cash practice.
Credentialing/Contracting – Validation/Re-validation process with Medicare. Credentialing and contracting with private insurance carriers. How to find out your fee schedules with each company.
Electronic Medical Records – How use of EMR assists in choice of ICD-10 diagnosis codes, and streamlines process for Medical Necessity Reviews. Provide brief overview of most used Chiropractic EMR programs, and low cost EMR programs that also meet Medicare's Meaningful Use requirements.

2

NEW Changes that occurred to ICD-10 October, 1, 2016.
"Unspecified" Codes – and why to never use them.
"Acute Injury" Codes – What they are, how they may trigger questions, and how to treat them in your practice without scrutiny.
Medical Policies – Being aware of each carrier's medical policies and what they deem medically necessary should guide diagnosis, not create.
How to show through diagnosis coding your adjunctive therapies are separately payable from your manipulation codes.
Resources – General Equivalence Mappings (GEM's) coding sites, Chiropractic specific code books that all practices can use.

3

Top CPT codes used in Chiropractic
Reporting PT and Modality Codes – PT codes are timed How to consolidate your treatments into less line items, maximizing reimbursement potential
Multiple Therapy Reductions – Insurance carriers' rationale/explanation of fee schedule reduction for multiple therapies reported for one date of service.
Medicare Specific Coding –Where and how to access region specific Local Coverage Determinations for Medicare to ensure you are reporting "medically necessary" treatment. ABN use in Chiropractic office.
PQRS – Physician Quality Reporting System. Top 2 measures Chiropractors can report on and how to report the measures. Stops a 2% reduction on Medicare Fee Schedule.
Modifiers – Modifier -59 replacements, ABN and Medicare specific modifiers.
Authorization/Medical Necessity Reviews – Navigating the American Specialty Health Plans processes. What records they will require and base their decisions on. How to communicate the process to your patients (maintenance versus injury care).
Workers' Compensation and "MedPay" cases. What is required on your claim forms.

4

Insurance Verifications – Importance of verifying patient benefit prior to treatment. Examples of Chiropractic Insurance Verification form and why certain questions are necessary/helpful for the Chiropractic office.
Avenues to Verify – Various online tools to verify chiropractic benefits, including with Medicare.
Follow Up Phone Verification – Specific questions necessary to ask representatives of the patient's insurance carrier for Chiropractic coverage.
Patient Portion – How to determine a patient's out of pocket prior to the insurance carrier's processing of the claim I order to collect at time of visit. How to handle overpayment or underpayment that at times may result.
Electronic Billing tips – "Replacement" and "Void" claims and when to use them.
Life Chiropractic College West
25001 Industrial Blvd.
United States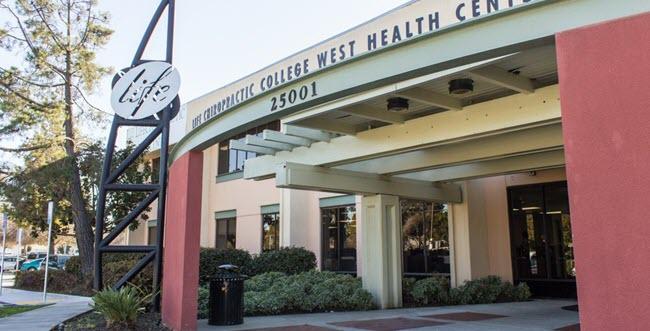 Park by Student Entrance on Clawiter Road side of building, then look for signage directing you to the check-in area. 
See Campus Map for details.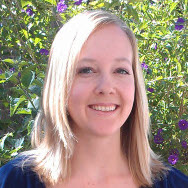 Emma Calkins is a Medical Billing & Coding Specialist with 9 years of experience in the field.  She was raised by a Chiropractor and a medical biller, and remembers tearing the sides off of triplicate HCFAs (remember those?) to make them into bracelets as a child. It seemed natural to become a certified Medical Billing & Coding Specialist, and she quickly realized a true passion for getting healthcare providers payment for their services. After working in medical offices and for an insurance company she understood the need for quality, affordable medical billing services.  This need arose from the steady decline in fee schedules along with an increased burden on those providers due to changes in healthcare law. As Founder and President of In Charge Office Solutions, Ms. Calkins set out to fill that need, alleviate some burden from the medical office, and is involved in every aspect of the company to ensure that quality is maintained.
See below for a list of credits available for this seminar. 
Life Chiropractic College West is accredited by the CCE and the Western Association of Schools and Colleges (WASC).
NOTE to DCs licensed in: CO, CT, DE, DC, ID, IL, IA, MD, MA, MI, MS, MT, NE, OH, OR, RI, SC, UT, VT, VA, WA, WY, BC, NB, ON, QC.  These states generally accept programs sponsored by a college that is accredited by the Council on Chiropractic Education (CCE).  These states and provincial boards do not require an application from CCE colleges. While it is higly likely that credits will be accepted, Life Chiropractic College West cannot guarantee that any session of this offering will be accepted by these licensing board(s). Life West urges licensees to familiarize themselves with the laws governing continuing education in the jurisdictions where they hold licensure.
Available Credit Hours
4.00

CA Chiropractic Board, Category A Exam/Adjust/Billing

California Board of Chiropractic Examiners, Category A Exam/Adjust/Billing
Changes and Refunds
Every attempt is made to offer Life West CE programs as announced. However, Life West reserves the right to adjust program faculty, locations, dates, times and tuition to accommodate unanticipated occurrences and to cancel programs owing to insufficient enrollment, illness, or other factors.  Life West will notify advance registrants of any cancellation or significant program changes. Life West is not responsible for any expenses incurred by registrants due to adjustments or cancellations.
Refunds for program registration are granted if requested in writing no later than one business day before program begins. If registrants cancel within one week of program start date, a $50 processing fee will be deducted from refunds.
Less than one business day before the program begins, registration is nonrefundable but a credit voucher may be issued. Vouchers must be requested within sixty days of the program.  The credit voucher may be applied towards another Life West Postgraduate & Continuing Education program and must be redeemed within one year of the original scheduled program date or it will be forfeited. A $25 processing fee will be deducted from vouchers.
Required Hardware/software