Anatomy of Breastfeeding (Gerner, Mar 16 & 18, 2021)
March 16, 2021

to

March 18, 2021
LIVE WEBINAR
Live webinars now satisfy California Board requirements for live CE.  See DCA Waiver DCA-20-63 for regulatory details.
Overview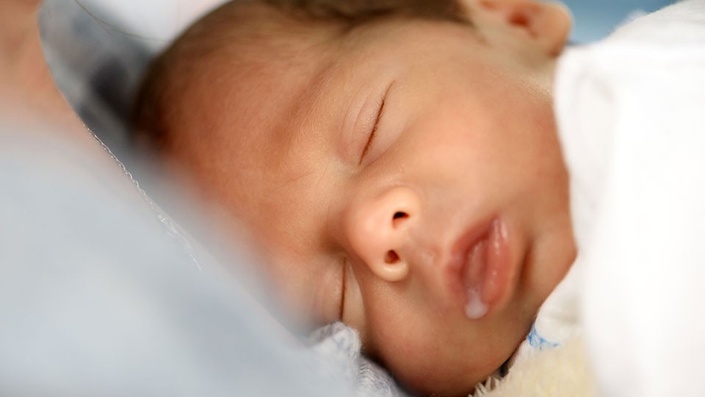 Breastfeeding is best for your baby. We all know it.
Learn to identify cranial, spinal, muscular and dural imbalances relating to breastfeeding as well as how to specifically address them. Gain current research to validate your work. Become familiar with the scope of other birth professionals in order to collaborate, gain referrals and provide the overall best care for your clients. 
These workshops are designed to teach you to UNDERSTAND the infant anatomy/physiology and how the pieces affect the whole.  You will learn to identify structural issues in the baby, specific anatomy to explain those issues; and how to either correct these issues or to refer to the appropriate care provider. You will also learn about the breastfeeding world as a whole; allowing you to speak the same language as your patients and other providers, thereby establishing yourself as an integral part of the team.  
Our goal in sharing these classes with you is to build a bridge between the birth/lactation professional and the therapist; thereby creating skilled caregivers and allowing confident referrals for that care. 
SCHEDULE
Tuesday 12:00 - 1:40pm PST
Thursday 12:00 - 1:40pm PST
(both sessions required)
"I am feeling so incredibly inspired! Mind completely blown!" - recent attendee
Learning Objectives
After completing this 4-hour course, the student will walk away with a knowledge of:
The biology of human lactation.
The nutritional, emotional, and world-wide importance of breastfeeding.
The IBCLC (lactation consultant) assessment process and role in lactation.
The anatomy and physiology of the cranium, spine, muscular, nerve and dural systems in relation to breastfeeding function.
The clinical applications of normal and pathological function for all structures.         
The developmental and neurological implications of abnormal function.
Collaboration with other birth professionals in order to give/receive referrals for lactation support.
HOUR ONE
I. Breast (chest) feeding- Why it is so important
Nutritional superiority
Neurological and emotional benefits for baby and parent
The infant gut biome
Worldwide impact- both global benefits and racial disparity
HOUR TWO
I.  The Collaborative Approach
Common breastfeeding challenges as seen by the IBCLC
Overview of Lactation consultant practices and language
Brief overview of a LC physical exam (to be incorporated by the DC)
II.  The Cause of Cranial Imbalance- The Birth Process
Pelvis anatomy/alignment in relationship to birth outcome
Research study of birth and cranial modeling
HOUR THREE
I.  "Nitty Gritty Anatomy" in relationship to Breast(chest)feeding
The cranial bones and surrounding structures
Individual cranial anatomy
How they all interact together
II.    Cranial Nerves specific to Breast(chest)feeding
XII- Hypoglossal- tongue control
IV- Glossopharyngeal- Larynx control
Other misc.
X- Vagus- parasympathetic input and digestion
HOUR FOUR – Basic Sciences
1.  The Dural System
Anatomy of the dural system and ventricles of the brain
Normal cerebral spinal fluid flow mechanism
Consequences of CSF stagnation or imbalance
II.   Clinical applications
Case Studies- practice in identifying common subluxation patterns
Models and 3-dimentional diagrams of cranial interaction
Torticollis, ear infections, colic, plagiocephaly
III.  Overview re: Tethered Oral Tissues (ties)
Types
Genetic Origin
Collaboration with MD, ENT, DDS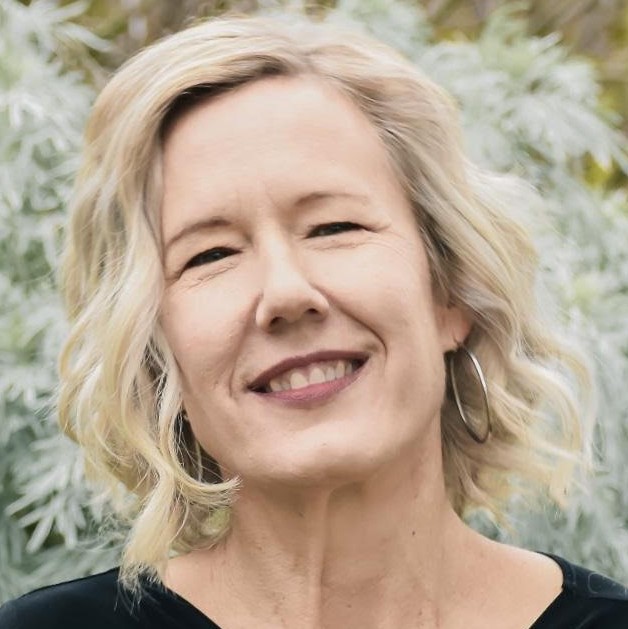 LYNN GERNER, DC, FICPA
Graduate: Life Chiropractic College West, 2004. Fellow, International Chiropractic Pediatric Association (ICPA) and trained doula. Post Graduate faculty, Life Chiropractic College, West. Preferred Affiliate- Capital City Doula Collective, Sacramento, CA. Founding partner of The Good Life Collective, Davis, CA.
Dr. Gerner has been a Maternity and Pediatric Specialist in private practice for over 16 years with an additional focus on functional infant cranial work. She teaches other professionals to support breastfeeding across the USA and internationally. She is a wife, mother of 3 grown children, and lives in Northern CA with her husband and their 2 rescued dogs.
See below for a list of credits that may be available for this seminar. 
Life Chiropractic College West is accredited by the CCE and the Western Association of Schools and Colleges (WASC).
*The following State and Province chiropractic boards do not require an application when a program is sponsored by a college accredited by the Council on Chiropractic Education (CCE): BC, CO, CT, DE, DC, ID, IL, IA, MD, MA, MT, NE, NJ, OH, OR, RI, SC, UT, VT (no philosophy), VA, WA, WY. Life Chiropractic College West cannot guarantee that any session of this offering will be accepted by these licensing board(s). Life West urges licensees to familiarize themselves with the laws governing continuing education in the jurisdictions where they hold licensure.
Full cancellation policy at ce.lifewest.edu/about.
Available Credit Hours
4.00

AK Chiropractic Board

Alaska Board of Chiropractic Examiners

4.00

CA Chiro Board, Category B

CA Board of Chiropractic Examiners, Cat B

4.00

CO Chiropractic Board

Colorado Board of Chiropractic Examiners

4.00

CT Chiropractic Board

Connecticut Board of Chiropractic Examiner

4.00

DC Chiropractic Board

District of Columbia Board of Chiropractic

4.00

DE Chiropractic Board

Delaware Board of Chiropractic

4.00

IA Chiropractic Board

Iowa Board of Chiropractic

4.00

ID Chiropractic Board

Idaho Board of Chiropractic Physicians

4.00

IL Chiropractic Board

Illinois Medical Licensing Board

4.00

IN Chiropractic Board

Indiana Board of Chiropractic Examiners

4.00

KS Chiropractic Assoc

Kansas Chiropractic Association

4.00

MA Chiropractic Board

Massachusetts Board of Registration of Chiropractors

4.00

MD Chiropractic Board

Maryland Board of Chiropractic Examiners

4.00

ME Chiropractic Board

Maine Board of Chiropractic Licensure

4.00

MN Chiropractic Board

Minnesota Board of Chiropractic Examiners

4.00

MS Chiropractic Board

Mississippi Board of Chiropractic Examiners

4.00

MT Chiropractic Board

Montana Board of Chiropractors

4.00

NC Chiropractic Board

North Carolina Board of Chiropractic Examiners

4.00

ND Chiropractic Board

North Dakota Board of Chiropractic Examiners

4.00

NE Chiropractic Board

Nebraska Board of Chiropractic

4.00

NJ Chiropractic Board

New Jersey Board of Chiropractic Examiners

4.00

NV Chiropractic Board

Nevada Chiropractic Physicians' Board

4.00

OH Chiropractic Board

Ohio Chiropractic Board

4.00

OR Chiropractic Board

Oregon Board of Chiropractic Examiners

4.00

PACE

FCLB Providers of Approved Continuing Education

4.00

PR Chiropractic Board

Puerto Rico Board of Chiropractic Examiners

4.00

RI Chiropractic Board

Rhode Island Board of Examiners in Chiropractic

4.00

SC Chiropractic Board

South Carolina Board of Chiropractic Examiners

4.00

SD Chiropractic Board

South Dakota Board of Chiropractic Examiners

4.00

UT Chiropractic Board

Utah Chiropractic Physicians Licensing Board

4.00

VA Board of Medicine

Virginia Board of Medicine

4.00

VT Chiropractic Board

Vermont Board of Chiropractic

4.00

WA Chiropractic Comm

Washington Chiropractic Quality Assurance Commission

4.00

WY Chiropractic Board

Wyoming Board of Chiropractic Examiners
Required Hardware/software
Computer, tablet, or phone with sufficient audio volume, and a strong Internet connection are required.
Help is available during business hours at conted@lifewest.edu or 510.780.4508.