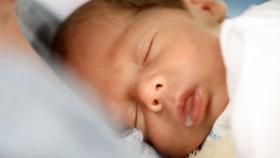 Anatomy of Breastfeeding (Gerner, CE Credit Only 2023)
CE CREDIT ONLY: Doctors who have completed the Life West / The Good Life Learning course, Anatomy of Breastfeeding, may claim CE credit by CLICKING ON THE REGISTER BUTTON above).
A CE password was distributed during the course which is required in order to register for CE credit.  Life West staff does not have access to the password.
You are required to have a Life West CE account to register for CE credit. Register or log in above.
Once registered for CE, you may be asked to pass a short quiz and complete an affidavit and course evaluation.
Certificates are self-service. You may download or print your certificate immediately upon completing the course evaluation, and also again at any point in the future.
Save your username and password to ensure easy future access to your CE records.
*The following State and Province boards do not require an application when a program is sponsored by a college accredited by the Council on Chiropractic Education (CCE): CO, CT, DE, DC, ID, IL, IA, MD, MA, MI, MT, NE, NH, NJ, OR, RI, SC, UT, VT, VA, WA, WY, BC, NB, ON, QC. Life Chiropractic College West cannot guarantee that any session of this offering will be accepted by these licensing board(s). Life West urges licensees to familiarize themselves with the laws governing continuing education in the jurisdictions where they hold licensure.
Life Chiropractic College West is accredited by the CCE and the Western Association of Schools and Colleges (WASC).
Available Credit Hours
12.00

AK Chiropractic Board

Alaska Board of Chiropractic Examiners

12.00

AZ Chiropractic Board

Arizona Board of Chiropractic Examiners

12.00

CT Chiropractic Board

Connecticut Board of Chiropractic Examiner

12.00

DC Chiropractic Board

District of Columbia Board of Chiropractic

12.00

DE Chiropractic Board

Delaware Board of Chiropractic

12.00

GA Chiropractic Board

Georgia Board of Chiropractic Examiners

12.00

IA Chiropractic Board

Iowa Board of Chiropractic

12.00

ID Chiropractic Board

Idaho Board of Chiropractic Physicians

12.00

IL Chiropractic Board

Illinois Medical Licensing Board

12.00

IN Chiropractic Board

Indiana Board of Chiropractic Examiners

12.00

KS Chiropractic Assoc

Kansas Chiropractic Association

12.00

KY Chiropractic Board

Kentucky Board of Chiropractic Examiners

12.00

MA Chiropractic Board

Massachusetts Board of Registration of Chiropractors

12.00

MB Chiropractic Assoc

Manitoba Chiropractors' Association

12.00

MD Chiropractic Board

Maryland Board of Chiropractic Examiners

12.00

ME Chiropractic Board

Maine Board of Chiropractic Licensure

12.00

MI Chiropractic Board

Michigan Board of Chiropractic

12.00

MN Chiropractic Board

Minnesota Board of Chiropractic Examiners

12.00

MO Chiropractic Board

Missouri Board of Chiropractic Examiners

12.00

MT Chiropractic Board

Montana Board of Chiropractors

12.00

NB Chiropractic Assoc

New Brunswick Chiropractors' Association

12.00

NC Chiropractic Board

North Carolina Board of Chiropractic Examiners

12.00

ND Chiropractic Board

North Dakota Board of Chiropractic Examiners

12.00

NE Chiropractic Board

Nebraska Board of Chiropractic

12.00

NH Chiropractic Board

New Hampshire Board of Chiropractic Examiners

12.00

NJ Chiropractic Board

New Jersey Board of Chiropractic Examiners

12.00

NS Chiropractic College

Nova Scotia College of Chiropractors

12.00

NV Chiropractic Board

Nevada Chiropractic Physicians' Board

12.00

OH Chiropractic Board

Ohio Chiropractic Board

12.00

ON Chiropractic College

Ontario College of Chiropractors

12.00

OR Chiropractic Board

Oregon Board of Chiropractic Examiners

12.00

PACE

FCLB Providers of Approved Continuing Education

12.00

PA Chiropractic Board

Pennsylvania Board of Chiropractic

12.00

PR Chiropractic Board

Puerto Rico Board of Chiropractic Examiners

12.00

QC Chiropractic Ordre

Quebec Ordre Des Chiropracticiens

12.00

RI Chiropractic Board

Rhode Island Board of Examiners in Chiropractic

12.00

SC Chiropractic Board

South Carolina Board of Chiropractic Examiners

12.00

SD Chiropractic Board

South Dakota Board of Chiropractic Examiners

12.00

TX Chiropractic Board

Texas Board of Chiropractic Examiners

12.00

UT Chiropractic Board

Utah Chiropractic Physicians Licensing Board

12.00

VA Board of Medicine

Virginia Board of Medicine

12.00

VT Chiropractic Board

Vermont Board of Chiropractic

12.00

WA Chiropractic Comm

Washington Chiropractic Quality Assurance Commission

12.00

WY Chiropractic Board

Wyoming Board of Chiropractic Examiners