Life After COVID 2: Documentation, Coding, and Patient Management in the Post-Coronavirus World (Fucinari, LIVE online Oct 27, 2020)
Credits
This seminar offers 2 Category A Billing/Coding CE hours.  The seminar is offered in a live, interactive online format and qualifies for California Live CE hours.
Overview
Dr. Mario Fucinari, DC, CCSP, APMP, CPCO, MCS-P is one of the most sought-after chiropractic instructors in the country, offering cutting edge counsel on a range of topics including insurance, HIPAA, documentation, legal issues, and more.  Life West presents an exclusive two-course series on best practices for your practice during and after the coronavirus.  Join us live online to participate in Q&A with Dr. Fucinari after his presentation.
The Coronavirus pandemic has created a paradigm shift in the way a practice is managed. Changes to the staff training, personnel protective resources, and vital documentation need to be updated to ensure Federal, State, and local laws and regulations. Whether you are open, closed, soon to open, or eventually will open, it is important to mitigate your vulnerabilities. Dr. Mario Fucinari will show you ways to assess the risks during the crisis and present a step-by-step approach to maintain compliance through the recovery of your office strategies.
Sponsored by NCMIC

Schedule
The two seminars in this series must be registered for separately.  You may register for one or both of the seminars.
Part 1: Practice Recovery and HIPAA Strategies for a Post-Coronavirus World (this seminar)
Tuesday, October 13, 12:00-2:00pm, pacific time
Part 2: Documentation, Coding, and Patient Management in the Post-Coronavirus World (register separately)
Tuesday, October 27, 12:00-2:00pm, pacific time
Live Webinar Format
This seminar is offered in a live, online format using Zoom. Please install the Zoom app on your computer or viewing device in advance of the seminar. To access the seminar, return here (ce.lifewest.edu/aftercovid1), enter the course, and follow on-screen instructions.
Learning Objectives
Learn with Dr. Fucinari and:
Learn Federal guidelines for practice recovery
Establish risk management documentation requirements post-Coronavirus
Identify mitigation risks for the COVID-19 virus in the chiropractic office
Develop an emergency plan for patient access to chiropractic care
Recognize elements of the risk assessment that must be documented
Establish procedures for consultation and examination essentials in the treatment plan after COVID-19 exposure
Develop and write policies and procedures for emergency mode operation of the Chiropractic Office
Hour 1

Emergency Mode Operation Plan
Policies and Procedures in HIPAA
HIPAA Exceptions
The Documentation Plan for Practice Recovery
COVID Best Policies and Procedures in Recovery for Risk Management

Hour 2

Known exposure Risks
Notices to be posted for the staff and public
Plan Declaration
OSHA
Your Communication Plan
Non-Discrimination Procedures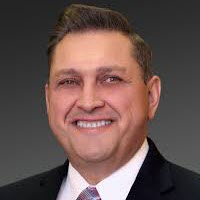 MARIO FUCINARI, DC
Dr. Mario Fucinari has helped train doctors and staff over the last 20 years. He received his bachelor's degree from Wayne State University in Detroit and his Doctor of Chiropractic degree from Palmer College of Chiropractic in 1986. Dr. Fucinari was the recipient of the 1998 and the 2003 President's Award from the Illinois Chiropractic Society (ICS) for his work with education and training and most recently received the 2012 Chiropractor of the Year award from the ICS. Dr. Fucinari has produced classes and publications on HIPAA, Clinical Documentation, Medicare, and Stroke and Cervical Manipulation. He is a worldwide speaker for NCMIC and several state associations and a Certified Chiropractic Sports Physician [CCSP].
Biography of Dr. Mario Fucinari
Mario was born on September 7, 1956 in Hamtramck, Michigan. He often says that their family was very poor, but they just didn't know any better. In 1966, the family moved on up to the East side - Warren, Michigan. Even in Elementary school, Mario began assuming some leadership roles. He was captain of the safety boys in 5th grade.
Mario's mother died at the age of 35. Later, the family found out she died from peritonitis, due to an eight-inch hemostat left in her abdomen after surgery. At age 13, Mario, the oldest of 6 children, had to learn to do laundry, cook and mend clothes. He was active in sports at school including shotput and wrestling. He had to help his siblings with homework, since his father, an immigrant from Italy, never finished school. In high school, Mario had all his prerequisites done to graduate five months ahead of schedule. He began working as a co-op student in the x-ray department as a senior in high school. Right out of high school, Mario entered in the South Macomb school of x-ray technology. In his second year of school, they asked him if he would like to work on the midnight shift taking x-rays at South Macomb Hospital by himself; an unheard of proposal at the time. Of course he did so. Little did he know that this is where he would meet an ER nurse, who would become his future wife and "best friend", Ginny. They were wed June 12, 1982.
Working and studying has been a common theme with Mario. He has always worked and gone to school. Sciatica led Mario to a former high school teacher who had become a chiropractor. On his first adjustment, Mario said that he knew he wanted to become a chiropractor. Already earning his bachelor's degree in biology from Wayne State University in Detroit, Michigan, Mario graduated in March and went to Palmer in July 1983.
At Palmer College, Mario served as class historian, class Vice-President and eventually as Class President. At the same time, he was offered a job as a x-ray instructor and an x-ray tech at nights at the Palmer Clinic. Class President, Palmer Instructor, X-ray tech and full-time student, all at once. Is it any wonder he only sleeps five hours per night? His first child was born in Davenport. The joke was you either got married, divorced or pregnant while at Palmer so the Fucinaris were no different. Mario studied for part one of National boards in between Ginny's contractions while in labor with their first daughter, Nicole.
After graduating from Palmer College, Dr. Fucinari completed studies in chiropractic orthopedics and attained his certification as a chiropractic sports physician and certified Insurance Consultant and a member of the American Academy of Professional Coders.
Mario has always been successful in his practice. Sixty-four new patients in his first month of practice; he never looked back. At a Croft seminar in Florida, he told Dr. Doug Matzner he wanted to get involved with giving back to his profession. Soon he was on the board of the ICS. Mario has served every position from District Vice-President and President all the way up to the ICS President. He has been teaching Medicare, coding and documentation and low tech rehab for the ICS for years. He never served as Treasurer, but then, money was never his main focus.
Mario has also served his community as well. He has served on the Chamber of Commerce Business committee as its head, Medical Director for the Relay for Life, Easter Seals, Futures Golf Tournament Board and every year on the WSOY Food Drive. At church Mario served on the Praise Team for three years, where he got to live out his fantasy as a band member. He served on the church board and was director of the church day care board for two years.
Inspired by Dr. Dave Taylor to teach Medicare, Mario began teaching in the southern part of the state. As Dave Taylor told him, south of I-80. Is that really the southern part of the state? He soon found another love in teaching Medicare and insurance!
Mario was the first chiropractor to attain the Certified Medical Compliance degree. Two years later he earned his degree as a Certified Instructor for the Certified Medical Compliance Program. He is now the Chairman of the Chiropractic division of the national medical compliance program. Mario teaches for the ICS, NCMIC, Foot Levelers and many state associations. His teaching "gigs" as he calls it, has taken him to Amsterdam, Belgium and 42 out of the 50 states as well as in Puerto Rico. He has a map of the U.S. in his office and pins everywhere he has taught. His goal is to teach in all 50 states.
Mario answers emails every day from doctors all over the country. He has a website, AskMario.com, and has become the "Dear Abby" of the chiropractic insurance world.
Mario maintains a busy chiropractic office, seeing 60+ patients per day himself in his referral-based practice with no advertising and no gimmicks.
Together, Mario and Ginny mentor doctor's offices with over 200 clients. Most of Mario's work with the profession is for free, though. Many of his former students and doctors from all over the United States call Mario when they are in trouble with Blue Cross and Medicare. Mario calls it a game and loves to tell them how to get out of trouble and do what is right in their practice to stay out of trouble.
What does Mario do for fun? All of it is fun to him! He loves to travel, read fiction and leadership books and has recently increased his interest in photography. Meanwhile he spends time with his best friend, Ginny, and their two daughters, Katie and Nicole.
Dr. Mario Fucinari currently practices full time in Decatur, Illinois.
See below for a list of credits available for this seminar. 
Life Chiropractic College West is accredited by the CCE and the Western Association of Schools and Colleges (WASC).
NOTE to DCs licensed in: CO, CT, DE, DC, ID, IL, IA, MD, MA, MI, MT, NE, NJ, OH, OR, RI, SC, UT, VT, VA, WA, WY, BC, NB, ON, QC.  These states generally accept programs sponsored by a college that is accredited by the Council on Chiropractic Education (CCE).  These states and provincial boards do not require an application from CCE colleges. While it is higly likely that credits will be accepted, Life Chiropractic College West cannot guarantee that any session of this offering will be accepted by these licensing board(s). Life West urges licensees to familiarize themselves with the laws governing continuing education in the jurisdictions where they hold licensure.
Available Credit Hours
2.00

AK Chiropractic Board

Alaska Board of Chiropractic Examiners

2.00

CA Chiropractic Board, Category A Exam/Adjust/Billing

California Board of Chiropractic Examiners, Category A Exam/Adjust/Billing

2.00

CO Chiropractic Board

Colorado Board of Chiropractic Examiners

2.00

CT Chiropractic Board

Connecticut Board of Chiropractic Examiner

2.00

DC Chiropractic Board

District of Columbia Board of Chiropractic

2.00

DE Chiropractic Board

Delaware Board of Chiropractic

2.00

IA Chiropractic Board

Iowa Board of Chiropractic

2.00

ID Chiropractic Board

Idaho Board of Chiropractic Physicians

2.00

IL Chiropractic Board

Illinois Medical Licensing Board

2.00

KS Healing Arts Board

Kansas Board of Healing Arts

2.00

MA Chiropractic Board

Massachusetts Board of Registration of Chiropractors

2.00

MD Chiropractic Board

Maryland Board of Chiropractic Examiners

2.00

ME Chiropractic Board

Maine Board of Chiropractic Licensure

2.00

MI Chiropractic Board

Michigan Board of Chiropractic

2.00

MN Chiropractic Board

Minnesota Board of Chiropractic Examiners

2.00

MT Chiropractic Board

Montana Board of Chiropractors

2.00

NC Chiropractic Board

North Carolina Board of Chiropractic Examiners

2.00

ND Chiropractic Board

North Dakota Board of Chiropractic Examiners

2.00

NE Chiropractic Board

Nebraska Board of Chiropractic

2.00

NJ Chiropractic Board

New Jersey Board of Chiropractic Examiners

2.00

OR Chiropractic Board

Oregon Board of Chiropractic Examiners

2.00

PACE

FCLB Providers of Approved Continuing Education

2.00

RI Chiropractic Board

Rhode Island Board of Examiners in Chiropractic

2.00

SD Chiropractic Board

South Dakota Board of Chiropractic Examiners

2.00

TN Chiropractic Board

Tennessee Board of Chiropractic Examiners

2.00

UT Chiropractic Board

Utah Chiropractic Physicians Licensing Board

2.00

VA Board of Medicine

Virginia Board of Medicine

2.00

VT Chiropractic Board

Vermont Board of Chiropractic

2.00

WA Chiropractic Comm

Washington Chiropractic Quality Assurance Commission

2.00

WY Chiropractic Board

Wyoming Board of Chiropractic Examiners
Required Hardware/software
Please download the Zoom app.