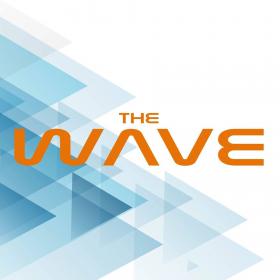 Welcome to the virtual WAVE 2021!  You may attend the sessions in any order, on your own schedule, any time through December 31, 2021. 
To Register: click on the REGISTER tab and SCROLL TO THE BOTTOM OF THE PAGE.
Duration
This course is available through December 31, 2021.  Download or print your certificates before that date.
CE Credits
If you wish to receive CE credit, be sure to progress all the way through the course menu to the Certificate of Completion.
CE credit varies from state to state, and from speaker to speaker.  Check the Course Summary for each hour for your state(s) of licensure.
Certificates of Completion
Print or download your certificates of completion separately for each session you complete. There will not be a certificate for the conference as a whole*.  
*Alberta DCs please contact us at conted@lifewest.edu for further instructions
Contact Information
If you have questions or concerns along the way, contact Life West Postgraduate & Continuing Education at conted@lifewest.edu.
Claudia Anrig, DC
Dr. Claudia Anrig has been in full-time practice for the past 35 years and is the founder of the first comprehensive pediatric program and community outreach. She also personally mentors chiropractors with a dream of growing their family wellness practice in the Generations coaching program. She is the past president and served for 25 years on the board of the International Chiropractic Pediatric Association; and is on the post-graduate faculty of Life University.
She received the 1997 Chiropractor of the Year Award from the World Chiropractic Association, Fellow of the International Chiropractic Association (ICA) in 1997, and Distinguished Service from the ICA in 1998. Dr. Claudia Anrig's textbook, Pediatric Chiropractic, is the first of its kind and is the fastest selling textbook in chiropractic history.
Ian Davis-Tremayne, DC
Dr. Tremayne is co-founder of The Upper Cervical Revolution, a Knee Chest Upper Cervical program that teaches "how to make the proper correction to allow INNATE to make the perfect adjustment, how to take and analyze X-rays the proper way as BJ Palmer intended, and how to perform a proper scan and analyze in order to know WHEN and WHEN NOT to make that correction," according to his website. He travels around the world to train chiropractors and chiropractic students to be the next generation of leaders in the Upper Cervical technique. He says he also believes health care is a right, not a privilege, so every year he organizes service trips to give chiropractic care to those who are less fortunate.
Micheala Edwards, DC
Dr. Micheala E. Edwards has a vast history in athletics including basketball and track and field. Excelling in the sport of track, she's earned state championships in Missouri as a hurdler which in turn earned her a scholarship to run track for the University of Kansas. She would later complete her Bachelor's in Exercise & Sport Studies from the University of Texas at Arlington in 1999. After 5 years of Personal Training in the Dallas metroplex, she relocated to the St. Louis, Missouri area to earn her Doctorate degree in Chiropractic from Logan University finishing in 2009. Micheala completed her Chiropractic preceptorship in Atlanta, Georgia at Chiropractic Healthcare of Buckhead, and her postceptorship at McClain Chiropractic in Florissant, Missouri. Now residing in the Kansas City Metro area, Micheala owns and operates E. Elite Wellness while serving the American Black Chiropractic Association as the current national president.
Bryan Gatterman, DC, DACBR
Bryan Gatterman, DC, DACBR, is a professor at Life Chiropractic College West and has been on faculty since 1983. He is a graduate of Western States Chiropractic College and residency trained in chiropractic radiology. Dr. Gatterman has practiced as a DACBR for 33 years. His areas of expertise include chiropractic X-ray interpretation, magnetic resonance imaging, digital motion X-ray and musculoskeletal diagnostic ultrasound. Dr. Gatterman has extensive postgraduate lecture experience in a number of topics related to musculoskeletal imaging.
Brad Glowaki, DC
Dr. Glowaki manages a million-dollar practice in Seal Beach, California, and has logged more than 10,000 speaking hours at conferences and seminars around the world. Often referred to as "Dr. Glow," he is also one of Life West's most trusted mentor docs and has been profiled in Life West Chiropractic Magazine. He has spoken to students and faculty on campus numerous times, and has also referred several current students to the college.
Dr. Glowaki is very excited about a return engagement at Life West's premier chiropractic conference. "The WAVE provides an opportunity for vitalistic speakers, international students and pace-setting docs, all out to change the world, to connect with one another," he said. "You can't miss it!"
Deed Harrison, DC
Deed E. Harrison, D.C., graduated from Life-West Chiropractic College in 1996. Dr. Harrison has developed and researched original spinal rehabilitation procedures and has lectured to thousands of Chiropractors in over 300 educational conferences around the world. He has authored approximately 100 peer-reviewed spine-related publications, 4 spine textbooks, and numerous conference proceedings. He is a highly respected chiropractic researcher and authority in today's profession.
Dr. Harrison is a manuscript reviewer for several peer-reviewed Spine journals including: Spine, Clinical Biomechanics, Clinical Anatomy, Archives of Physical Medicine & Rehabilitation, the European Spine Journal, BMC Complimentary Alternative Medicine, and BMC Musculo-Skeletal Disorders.
Additionally, Dr. Harrison is a member to the International Society for the Study of the Lumbar Spine (ISSLS), is a former International Chiropractors Association's (ICA) Nevada State Assembly Representative member, and is the acting Chair of the PCCRP Chiropractic Radiography Guidelines. He formerly held a position on the Chiropractic Physicians Board of Nevada. Currently, Dr. Harrison is the President / CEO of Chiropractic BioPhysics® (CBP®)Technique & Seminars and is the President of CBP NonProfit, Inc. – a spinal research foundation.
Dave Hogsed, DOM, AP
David Hogsed, D.O.M., A.P., is in full time practice with his father, James Hogsed, D.C., at the Natural Healthcare Professionals clinic in Fort Myers, Florida. His practice specializes in providing effective nutritional support for endocrine, digestion, musculoskeletal, and immune system health.
David has taught post-graduate programs through Texas Chiropractic College, Logan Chiropractic College, the University of Miami-Miller School of Medicine, Palmer Chiropractic College, Life University, and Northwestern Chiropractic College. He has served as a clinical consultant and seminar speaker for Standard Process since 2003 and is currently a post-graduate faculty member of Texas Chiropractic College. His inspiring nutrition seminars focus on giving health care professionals the tools they need to successfully integrate nutrition into practice. 
Ryan Lazarus, DC
Ryan Lazarus DC, MSc, CNS is the clinical director at Lazarus Chiropractic & Wellness located in the Napa Valley and Diablo Valley. He's a Certified Functional Medicine Practitioner with the Institute for Functional Medicine and a Board-Certified Nutrition Specialist. He received his Doctor of Chiropractic from Palmer West and Master's degree in Human Nutrition and Functional Medicine from The University of Western States. He is a health consultant, researcher, entrepreneur and currently lectures for Standard Process regarding whole foods nutrition strategies.
Jamie Motley, MA., DC, DACBR
As a chiropractic student at Life Chiropractic College West, Dr. Motley developed a keen interest in radiology. After her graduation in 2009, she entered a Diplomat of the American Chiropractic College of Radiology program at New York Chiropractic College. In 2012 she became the first African-American chiropractic radiologist in the world when she started a private practice interpreting Radiographic, MRI and CT musculoskeletal studies, and she continues to strive for excellence in the field of chiropractic. Dr. Motley teaches, reads imaging studies and inspires students at Life West.
Dan Murphy, DC
Dr. Dan Murphy has been a cornerstone to Life West's WAVE agenda, speaking on the science behind chiropractic.  Dr. Murphy graduated magna cum laude from Western States Chiropractic College in 1978, and has more than 40 years of practice experience. He received his Diplomate in Chiropractic Orthopedics in 1986. Since 1982, Dr. Murphy has served as part-time faculty at Life Chiropractic College West, where he is currently teaching classes to seniors in the Management of Spinal Disorders.
Ron Oberstein, DC
Dr. Oberstein graduated from Life Chiropractic College (now Life University) in 1981. Prior to becoming the president of Life West, Dr. Oberstein was a member of the Life Chiropractic College West Board of Regents from 1991 to 2016, including two years as the Chairman of the Board. As an active member of the chiropractic community, Dr. Oberstein has served in instructional and leadership roles in numerous organizations. He has taught chiropractic technique, philosophy and principles in multiple chiropractic colleges and throughout the world. Dr. Oberstein strongly conveys chiropractic vitalism with a deep understanding of the salutogenic health model and its incredible value for patient care. Dr. Oberstein and his wife of 30 years, Dr. Mary Oberstein, have practiced together since 1986, serving multitudes of patients and mentoring new graduates. They travel the world spreading the chiropractic message, and they started a nonprofit organization delivering chiropractic care globally to children and adults in need with a focus in Tijuana, Mexico. They have three daughters, Drs. Lauren, Morgan and Sydney, all of whom are chiropractors.
Justin Ohm, DC
A second-generation chiropractor, Dr. Ohm practices in Pennsylvania and comes from a family of trail-blazers in perinatal and pediatric care. His mother, Dr. Jeanne Ohm, served as the CEO of the ICPA and was also a member of the Life West Board of Regents.
Mindy Pelz, DC
Dr. Mindy Pelz is a renowned holistic health and fasting expert who is on a mission to get a million people fasting! Her popular Youtube videos on fasting and alternative health tips have garnered over 15 million lifetime views. "The Resetter Podcast" she founded and hosts is ranked within Apple's top 40 category of U.S. science podcasts.  She is the author of three bestselling books The Menopause Reset, The Reset Factor, and The Reset Kitchen. Her platforms host a monthly "Fast Training Week," that brings together half a million people to practice fasting as a community. 
Dr. Mindy is also the founder of Family Life Wellness (formerly Family Life Chiropractic), a biohacking center in the Bay Area – focused on speeding up the healing process and maximizing performance. She has worked with Olympic Athletes, Academy Award-winning actors, Silicon Valley CEOs, professional musicians, and countless patients looking to supercharge their body's healing powers! 
A native of Los Angeles, Dr. Mindy pursued her early passion for wellness at the University of Kansas where she was a member of the tennis team, and earned her Bachelor of Science in Kinesiology. She earned her Doctor of Chiropractic degree from Palmer West.
Scott Rosa, DC
Dr. Scott Rosa has devoted his life to studying and improving the effects of trauma and misalignment to the upper cervical spine, specifically the craniocervical junction. Injuries to the head and neck are not always visible with the typical imaging technology used to help diagnose patients.
Rosa's patented Dynamic Upright Magnetic Resonance Imaging (DMRI) technology helps with making diagnoses, which shapes the care he provides. Former Chicago Bears quarterback Jim McMahon received treatment from Dr. Rosa after suffering three concussions and early dementia. Dr. Rosa's DMRI revealed significant disruption in his craniocervical junction that resulted in cerebrospinal fluid (CSF) pooling his frontal lobe. Dr. Rosa's Trauma Imaging Foundation website writes: "McMahon says that Dr. Rosa's TIF research and treatments literally 'saved my life.'"
Selina Sigafoose-Jackson, DC
Dr. Sigafoose-Jackson was raised in a chiropractic family, with her parents, the late and legendary James Sigafoose, DC, and his wife Patsy Sigafoose being co-founders of LIFE in 1974; thus, chiropractic has been the foundation for her entire life. "It was the basis in all decision making—from whom I married, to raising children, how we ate, my career path and passion," Sigafoose-Jackson said regarding the profession's impact on her life. Sigafoose-Jackson is a 1989 graduate of Life's Doctor of Chiropractic Program (DCP) and is one of six chiropractor siblings.
Sigafoose-Jackson is an accomplished chiropractor, practicing with her husband Kevin Jackson, DC, at Sigafoose and Jackson Family Chiropractic since 1991 in York, Pennsylvania. She has served as a member of the International Chiropractors Association (ICA) since graduating and is currently the association'svice president. She is also one of the founders and co-treasurers of the League of Chiropractic Women (LCW) and a member of the Chiropractic Fellowship of Pennsylvania.
Ankur Tayal, DC
Dr. Ankur Tayal is Chair of the Life Chiropractic College West technique and philosophy departments.  Dr. Tayal began to pursue Chiropractic after he discovered the deeply rooted philosophy of the profession.  As he learned more about the spine, the nervous system and the way the body works, he knew Chiropractic was the right path.
Dr. Tayal earned his Doctor of Chiropractic from Life West and practiced in Victoria, British Columbia for five years, incorporating NUCCA and NSA.  He returned to Life West and the Bay Area in 2017, joining the faculty to teach philosophy, communication, and ethics.
He is an avid world traveller, having spent time in all major continents (excluding Antarctica) where he has cultivated several business and professional relationships globally.  He is politically active, striving to further integrate Chiropractic globally in the field of healthcare.  He has attended many conferences and legislative events.  He loves the music of the Beatles, and cites them as one of his main inspirations for learning the power of positive thinking, fellowship and serving from one's heart.
Frank Vaught, DC
Dr. Frank Vaught Jr. D.C. is the founder and owner of Health on Earth Wellness Centers, LLC.  Dr. Vaught is a Chiropractic physician, community leader for personal health and wellness and an inspirational speaker.  After college, Dr. Vaught served 8 years in the US Army.  His military schooling was hospital medical nutrition in Fort Lee VA. and Fort Sam Houston, TX.  Since 2004, he has been practicing Chiropractic and Physical Rehabilitation in Crestwood, IL.  The practice focuses on prenatal and family care, athletic injuries, and personal injury.  Also, Dr. Vaught is the co-founder of three other health and wellness locations in Illinois.
Dr. Vaught has a Bachelor of Science from Central Methodist University.  He received his Doctorate of Chiropractic from Logan College of Chiropractic, St. Louis, MO. He has advanced certifications in prenatal, pregnancy and brain traumatology, MVA reconstruction and Whiplash.  He holds a membership in the ICA, ICPA, ABCA, and the best fraternity of men known as Omega Psi Phi, Incorporated.
Dr. Vaught was the recipient of the 2013 African American Male Image Awards.  He speaks both locally and internationally.  In 2014, he was invited to lecture on his research at a Sport and Society Conference in Rio de Janero, Brazil. Dr Vaught was also a recipient of the class of 2016 Chicago Defender Men of Excellence Award.   In 2018 Dr Vaught Was awarded Chiropractor of the Year Award by the American Black Chiropractic Association.
Kristen Willeumier, PhD
Kristen Willeumier, PhD, is a neuroscientist with research expertise in neurobiology and neuroimaging. Dr. Willeumier holds a BA degree in Psychology from Boston College, an MS degree in Physiological Science from the UCLA College of Letters and Sciences and an MS and PhD degree in Neurobiology from the David Geffen School of Medicine at UCLA.  She conducted her graduate work in the laboratory of neurophysiology at UCLA and the laboratory of neurogenetics at Cedars-Sinai Medical Center using optical imaging tools to investigate synaptic vesicle recycling and the role of protein ubiquitination in regulating this process.  She was a postdoctoral scientist in the Department of Neurology at Cedars-Sinai Medical Center in Los Angeles where she continued her work in the field of neurodegenerative disease.
In recognition of her research at UCLA and Cedars-Sinai Medical Center, she was the recipient of a National Research Service Award Fellowship from the National Institutes of Health. She has presented her work at national and international scientific meetings including the Society for Neuroscience and the Gordon Research Conference in Honk Kong, China.
From 2009-2016, Dr. Willeumier served as the Director of Neuroimaging and Clinical Research for the Amen Clinics, where she led the efforts to utilize imaging techniques to understand the neurobiological basis of psychiatric disorders. In this capacity, she oversaw many pioneering studies, including a clinical research trial investigating the long-term effects of concussive and repetitive subconcussive impacts on brain function in National Football League players. Subsequent work focused on therapeutic approaches to rehabilitate brain function in athletes with mild traumatic brain injury and the application of machine learning algorithms to neuroimaging data to improve the diagnosis and treatment of psychiatric disorders.    Dr. Willeumier is widely published in peer-reviewed medical journals including The Journal of Alzheimer's Disease, Nature Translational Psychiatry, The Journal of Neuroscience, and The Journal of Nuclear Medicine.  Areas of published research include mild traumatic brain injury, posttraumatic stress disorder, autism, neuroimaging biomarkers predictive of suicide, functional neuroimaging in obesity, sex differences in brain function, neuroimaging of nutraceutical interventions, treatment outcomes in psychiatry and brain rehabilitation.
Dr. Willeumier is a leading advocate for brain health and is a frequent contributor to top media outlets. She is the author of the book Biohack Your Brain: How to Boost Cognitive Health, Performance & Power, published by the William Morrow imprint of HarperCollins.
CE credit varies from state to state, and from speaker to speaker.  Check the Course Summary for each hour for your state(s) of licensure.  Scroll down to see available credit hours for the WAVE 2021.
NOTE: that while you are invited to partake in all of the conference sessions, your state may not have approved each session or may have limitations on the total number of hours accepted for the conference as a whole.  Hours that were approved in 2020 many not be approved in 2021.  Check each session closely to see how many hours are approved by your state.  You will not receive a single certificate for the entire conference; rather you may print or download a separate certificate after each conference session.
Life Chiropractic College West is accredited by the Council on Chiropractic Education (CCE) and the Western Association of Schools and Colleges (WASC).
*The following State and Province boards do not require an application when a program is sponsored by a college accredited by the Council on Chiropractic Education (CCE): CO, CT, DE, DC, ID, IL, IA, MD, MA, MT, NE, NH NJ, OH, OR, PR, RI, SC, UT, VT, VA, WA, WY. Life Chiropractic College West cannot guarantee that any session of this offering will be accepted by these licensing board(s). Life West urges licensees to familiarize themselves with the laws governing continuing education in the jurisdictions where they hold licensure.
Available Credit Hours
8.00

AB Chiropractic College

Alberta College of Chiropractors

17.00

AK Chiropractic Board

Alaska Board of Chiropractic Examiners

14.50

AL Chiropractic Board

Alabama Board of Chiropractic Examiners

16.50

AR Chiropractic Board

Arkansas Board of Chiropractic Examiners

12.00

AZ Chiropractic Board

Arizona Board of Chiropractic Examiners

11.00

CA Chiro Board, Category B

CA Board of Chiropractic Examiners, Cat B

0.50

CA Chiropractic Board, Category A Ethics

California Board of Chiropractic Examiners, Category A Ethics

5.50

CA Chiropractic Board, Category A Exam/Adjust/Billing

California Board of Chiropractic Examiners, Category A Exam/Adjust/Billing

17.00

CO Chiropractic Board

Colorado Board of Chiropractic Examiners

17.00

CT Chiropractic Board

Connecticut Board of Chiropractic Examiner

17.00

DC Chiropractic Board

District of Columbia Board of Chiropractic

17.00

DE Chiropractic Board

Delaware Board of Chiropractic

16.50

GA Chiropractic Board

Georgia Board of Chiropractic Examiners

16.50

HI Chiropractic Board

Hawaii Board of Chiropractic Examiners

17.00

IA Chiropractic Board

Iowa Board of Chiropractic

17.00

ID Chiropractic Board

Idaho Board of Chiropractic Physicians

17.00

IL Chiropractic Board

Illinois Medical Licensing Board

14.50

IN Chiropractic Board

Indiana Board of Chiropractic Examiners

14.50

KS Healing Arts Board

Kansas Board of Healing Arts

14.50

KY Chiropractic Board

Kentucky Board of Chiropractic Examiners

17.00

MA Chiropractic Board

Massachusetts Board of Registration of Chiropractors

17.00

MD Chiropractic Board

Maryland Board of Chiropractic Examiners

17.00

ME Chiropractic Board

Maine Board of Chiropractic Licensure

16.50

MI Chiropractic Board

Michigan Board of Chiropractic

17.00

MN Chiropractic Board

Minnesota Board of Chiropractic Examiners

16.50

MO Chiropractic Board

Missouri Board of Chiropractic Examiners

17.00

MT Chiropractic Board

Montana Board of Chiropractors

17.00

NC Chiropractic Board

North Carolina Board of Chiropractic Examiners

17.00

ND Chiropractic Board

North Dakota Board of Chiropractic Examiners

17.00

NE Chiropractic Board

Nebraska Board of Chiropractic

17.00

NH Chiropractic Board

New Hampshire Board of Chiropractic Examiners

17.00

NJ Chiropractic Board

New Jersey Board of Chiropractic Examiners

17.00

NM Chiropractic Board

New Mexico Board of Chiropractic Examiners

17.00

NV Chiropractic Board

Nevada Chiropractic Physicians' Board

16.50

NY Chiropractic Board

New York State Board for Chiropractic

17.00

OR Chiropractic Board

Oregon Board of Chiropractic Examiners

17.00

PACE

FCLB Providers of Approved Continuing Education

17.00

PA Chiropractic Board

Pennsylvania Board of Chiropractic

17.00

PR Chiropractic Board

Puerto Rico Board of Chiropractic Examiners

17.00

SC Chiropractic Board

South Carolina Board of Chiropractic Examiners

14.50

SD Chiropractic Board

South Dakota Board of Chiropractic Examiners

14.50

TN Chiropractic Board

Tennessee Board of Chiropractic Examiners

16.50

TX Chiropractic Board

Texas Board of Chiropractic Examiners

17.00

UT Chiropractic Board

Utah Chiropractic Physicians Licensing Board

14.50

VA Board of Medicine

Virginia Board of Medicine

17.00

VT Chiropractic Board

Vermont Board of Chiropractic

17.00

WA Chiropractic Comm

Washington Chiropractic Quality Assurance Commission

17.00

WY Chiropractic Board

Wyoming Board of Chiropractic Examiners
Please support our generous WAVE sponsors & exhibitors!
Please take some time to visit our virtual exhibit hall. Our sponsors and exhibitors make this event possible. Now that the WAVE has gone digital, it's more important than ever to show them your appreciation.
Sponsors
Life West Booths
Exhibitors
Required Hardware/software
Computer, tablet, or phone with sufficient audio volume, and a strong Internet connection are required.
If you have questions or concerns along the way, contact Life West Postgraduate & Continuing Education at conted@lifewest.edu.