Toggle Recoil: Review of Principles and Practice (Bhogal, Dec 8)
Overview
B.J. Palmer spent countless hours engaged in the mastery of his great love, HIO. The "Hole In One" technique, also known as Toggle Recoil remains a mainstay in the realm of upper cervical chiropractic. As a standalone technique it provides the practitioner with a classic set of tools with which to address complex patient presentations. For many, Toggle Recoil is also a foundational stepping stone into learning other upper cervical techniques. In either case, it requires significant attention to detail from line analysis, instrumentation, postural assessment, and delivery of an adjustment with precision and intent.
Toggle Recoil is a timeless technique that has been respectfully ushered into modern day with an ongoing regard for the necessary attention to details. This 6-hour weekend will review critical aspects of the analysis and discipline needed for Toggle Recoil care. Attendees with walk away with a renewed excitement for the power of that one perfect adjustment.
Learning Objectives
By the end of the seminar, you will be better able to:
Demonstrate and visualize the mechanical movement of the articulations of the upper cervical complex with an emphasis on C1.
Translate infrared thermographic scans and to correctly time the upper cervical adjustment.
Review and refine adjusting protocols with C1 and C2.
Discuss cases and integrate principles and practice of Toggle Recoil.
Hour
Topic
1

Introduction of technique and brief history
Technique methods and theory
Applicable research supporting the technique

2

C1 and C2 setups based on listings
Speeder board drills

Depth
Torque

3

Static Palpation
Drills and Titronics

4

Reading and establishing pattern with Paraspinal Thermography
Instrumentation neurology

5

Posterior arch augmentations
Pediatric applications

6

Live set-ups and drills
Case discussion
Open forum; cases from the field
Life Chiropractic College West
25001 Industrial Blvd.
United States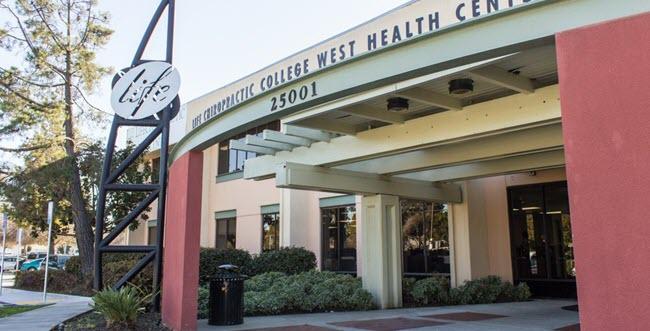 Park by Student Entrance on Clawiter Road side of building, then look for signage directing you to the check-in area. 
See Campus Map for details.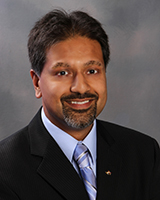 Dr. Ramneek Bhogal completed his undergraduate work at the University of Nebraska and is a 2002 graduate of Palmer College of Chiropractic. He is Chair of the Technique department at Life Chiropractic College West, and former Associate Professor at Palmer. As a Diplomate of the American Board of Chiropractic Internists (DABCI) and a Functional Medicine practitioner, his focus in practice is managing patients with complex presentations like fatigue/stress/hormone imbalances, digestive dysfunctions, and immunity challenges. He teaches functional medicine/wellness concepts at a post graduate level to other healthcare providers and often presents at professional conventions and international symposia. He is the co-founder of Peak Potential Outreach, providing integrated health services to the underserved at home and around the world.  He enjoys practicing, spending time with his family, and traveling.
http://www.peakpotentialoutreach.org/
See below for a list of credits available for this seminar. 
Life Chiropractic College West is accredited by the CCE and the Western Association of Schools and Colleges (WASC).
NOTE to DCs licensed in: CO, CT, DE, DC, ID, IL, IA, MD, MA, MI, MS, MT, NE, OH, OR, RI, SC, UT, VT, VA, WA, WY, BC, NB, ON, QC.  These states generally accept programs sponsored by a college that is accredited by the Council on Chiropractic Education (CCE).  These states and provincial boards do not require an application from CCE colleges. While it is higly likely that credits will be accepted, Life Chiropractic College West cannot guarantee that any session of this offering will be accepted by these licensing board(s). Life West urges licensees to familiarize themselves with the laws governing continuing education in the jurisdictions where they hold licensure.
Available Credit Hours
6.00

CA Chiropractic Board, Category A Exam/Adjust/Billing

California Board of Chiropractic Examiners, Category A Exam/Adjust/Billing
Changes and Refunds
Every attempt is made to offer Life West CE programs as announced. However, Life West reserves the right to adjust program faculty, locations, dates, times and tuition to accommodate unanticipated occurrences and to cancel programs owing to insufficient enrollment, illness, or other factors.  Life West will notify advance registrants of any cancellation or significant program changes. Life West is not responsible for any expenses incurred by registrants due to adjustments or cancellations.
Refunds for program registration are granted if requested in writing no later than one business day before program begins. If registrants cancel within one week of program start date, a $50 processing fee will be deducted from refunds.
Less than one business day before the program begins, registration is nonrefundable but a credit voucher may be issued. Vouchers must be requested within sixty days of the program.  The credit voucher may be applied towards another Life West Postgraduate & Continuing Education program and must be redeemed within one year of the original scheduled program date or it will be forfeited. A $25 processing fee will be deducted from vouchers.