Insurance Billing for the Chiropractic Office (Calkins, online)
Overview
Navigate the insurance claims billing and reimbursement process with ease, and maximize your financial advantage ethically and efficiently.  This online seminar will help you understand how to join provider networks, what to expect as a network provider, and how to most effectively bill for your services either as an in-network or an out-of-network provider.  Taught by an expert in the field.
About this Online Seminar
Online CE at Life West is simple and engaging.
Check on the right of this screen or under the CREDITS tab to see if the seminar is approved for CE in your licensure state(s).
You must be logged in to your Life West CE account in order to access the seminar. Click on the REGISTER tab to register and begin.
The seminar consists of video, readings, and one or more quizzes.  You need not complete the seminar, including the course video, in one sitting, and you may return to it at any point.
Once in the seminar, follow the MENU of steps on the left side of the screen. Click through the steps to move through the program.
When you have completed the evaluation, you can PRINT YOUR CERTIFICATE yourself, on the spot.  
Any questions?  Call us at 510.780.4508 or email conted@lifewest.edu.
Learning Objectives
By the end of the seminar, you will be better able to:
understand different types of reimbursement and benefits as a network versus non network provider. How to join networks if desired;

explain the difference between Medicare "Par"/"Non-Par" status, and how to bill under either status;

clarify Chiropractic specific coding for ICD-10 and How to accurately report and maximize reimbursement; and

determine patient benefit and know reimbursement expected from the insurance company and patient before your claim is processed.

 
Hour 1
Contracting and Network Participation
Pros and cons to joining insurance networks and the process to join if you choose to. How to join networks with Private Payers, and how to Validate/Re-Validate with Medicare. What to expect as a participating provider with Medicare versus non-participating.
Hour 2
ICD-10 Diagnosis Coding
How to handle "unspecified" and "Acute Injury" codes specific to Chiropractic.
Hour 3
CPT Coding – Accurate Reporting of Services Rendered
Covers most common CPT codes for Chiropractic, as well as how to accurately report timed therapy codes to avoid multiple therapy reductions. Learn how to determine whether or not you have the appropriate amount of diagnoses to support the CPT codes reported.  
Hour 4
"Medical Necessity Reviews" and Authorizations
American Specialty Health structure, how to navigate their processes, and resources. Learn what they are looking for on their "MNR" and how to determine if the care you are requesting will be considered a covered benefit of the patient's plan.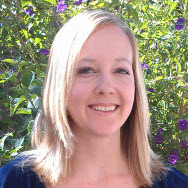 EMMA CALKINS, CA
Emma Calkins is a Medical Billing & Coding Specialist with over ten years of experience in the field.  She was raised by a Chiropractor and a medical biller, and remembers tearing the sides off of triplicate HCFAs (remember those?) to make them into bracelets as a child. It seemed natural to become a certified Medical Billing & Coding Specialist, and she quickly realized a true passion for getting healthcare providers payment for their services. After working in medical offices and for an insurance company she understood the need for quality, affordable medical billing services.  This need arose from the steady decline in fee schedules along with an increased burden on those providers due to changes in healthcare law. As Founder and President of In Charge Office Solutions, Ms. Calkins set out to fill that need, alleviate some burden from the medical office, and is involved in every aspect of the company to ensure that quality is maintained.
See below for a list of credits that may be available for this seminar. 
Life Chiropractic College West is accredited by the CCE and the Western Association of Schools and Colleges (WASC).
*The following State and Province boards do not require an application when a program is sponsored by a college accredited by the Council on Chiropractic Education (CCE): CO, CT, DE, DC, ID, IL, IA, MD, MA, MI, MS, MT, NE, OH, OR, RI, SC, UT, VT, VA, WA, WY, BC, NB, ON, QC. Life Chiropractic College West cannot guarantee that any session of this offering will be accepted by these licensing board(s). Life West urges licensees to familiarize themselves with the laws governing continuing education in the jurisdictions where they hold licensure.
Available Credit Hours
4.00

AK Chiropractic Board

Alaska Board of Chiropractic Examiners

4.00

CA Chiropractic Board, Category A Exam/Adjust/Billing

California Board of Chiropractic Examiners, Category A Exam/Adjust/Billing

4.00

CO Chiropractic Board

Colorado Board of Chiropractic Examiners

4.00

CT Chiropractic Board

Connecticut Board of Chiropractic Examiner

4.00

DC Chiropractic Board

District of Columbia Board of Chiropractic

4.00

DE Chiropractic Board

Delaware Board of Chiropractic

4.00

IA Chiropractic Board

Iowa Board of Chiropractic

4.00

ID Chiropractic Board

Idaho Board of Chiropractic Physicians

4.00

IL Chiropractic Board

Illinois Medical Licensing Board

4.00

MA Chiropractic Board

Massachusetts Board of Registration of Chiropractors

4.00

MD Chiropractic Board

Maryland Board of Chiropractic Examiners

4.00

MI Chiropractic Board

Michigan Board of Chiropractic

4.00

MT Chiropractic Board

Montana Board of Chiropractors

4.00

NE Chiropractic Board

Nebraska Board of Chiropractic

4.00

NJ Chiropractic Board

New Jersey Board of Chiropractic Examiners

4.00

OR Chiropractic Board

Oregon Board of Chiropractic Examiners

0.00

PACE

FCLB Providers of Approved Continuing Education

4.00

RI Chiropractic Board

Rhode Island Board of Examiners in Chiropractic

4.00

SC Chiropractic Board

South Carolina Board of Chiropractic Examiners

4.00

UT Chiropractic Board

Utah Chiropractic Physicians Licensing Board

4.00

VA Board of Medicine

Virginia Board of Medicine

4.00

VT Chiropractic Board

Vermont Board of Chiropractic

4.00

WA Chiropractic Comm

Washington Chiropractic Quality Assurance Commission

4.00

WY Chiropractic Board

Wyoming Board of Chiropractic Examiners