EXTERNAL COURSE ID Active Release Techniques - Lower Extremity Level 1 (Leahy, Dec 15-18)
December 15, 2018

to

December 18, 2018
Overview
The ART® Lower Extremity Course consists of 96 protocols including peripheral nerve entrapments. Learn to treat everything from the toes to the hips. For lower back and hip problems it may be beneficial to take the ART® Spine Course.  24 general CE credits
Schedule
Saturday, registration 7:30-8am; seminar 8am-5pm
Sunday, 8am-5pm
Monday, 8am-5pm
Tuesday, 7:30-12:00pm (testing in 20 minute increments)
Cost
The cost is $2190 for DCs, $1390 for students, and $795 for recertification.
Technical Information
ART recommends registering between 4-6 weeks before the course to allow for adequate preparation time
Lower 1 manual and DVD will be shipped upon receipt of payment
Strong anatomy knowledge is required for success
Providers will receive a credentialing exam as well as an anatomy primer to guide study upon registration; anatomy primer is reviewed by staff at course
What to Expect
80% hands-on, 20% lecture
Casual and comfortable dress attire (may require removal of clothing for targeted areas)
Please bring your portable chiropractic table
Lunch break approximately one hour, near noon (at instructor discretion) as well as two 15-minute breaks (snacks will be provided)
Learning Objectives
By the end of the seminar, you will be better able to:
Locate correct structures when asked, based on anatomical names (Knowledge)
Select the appropriate protocol treatment for the structure identified as having an issue (Knowledge)
Explain the patient movement required to shorten and lengthen the structure of interest (Comprehension)
Restate the Law of Repetitive Motion and identifies implications for muscular skeletal disorders (Comprehension)
Apply the learned contact, tension and motion of a protocol to a structure on an instructor who is imitating a patient (Application)
Produce the full structural movement required to effectively resolve issues with muscle or tissues (Application)
Correctly differentiate healthy versus unhealthy tissue based on biomechanical principles using palpation (Analysis)
Compare the movement and feel of healthy versus unhealthy tissue to detect problems with muscles, fascia, tendons, ligaments and nerves within the human anatomical system (Analysis)
Give an example of a clinical presentation expected for an issue for a particular protocol structure (Synthesis)
Develop an effective treatment plan for patients incorporating Active Release Techniques integrated with past training (Synthesis)
Recommend correct protocol both for structure involved as well as location of unhealthy tissue within the structure (Evaluation)
Provide peer-review critique to colleagues who are demonstrating protocol application (Evaluation)
Life Chiropractic College West
25001 Industrial Blvd.
United States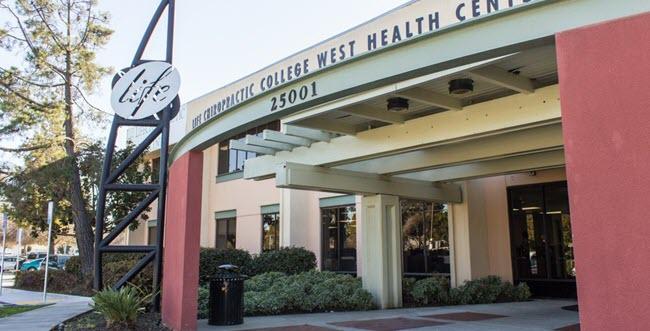 Park by Student Entrance on Clawiter Road side of building, then look for signage directing you to the check-in area. 
See Campus Map for details.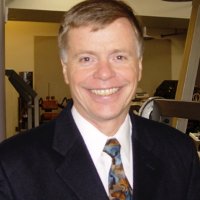 Dr. P. Michael Leahy started Active Release Techniques® over 30 years ago. ART® began when Dr. Leahy was working with elite athletes as a way to treat soft tissue disorders so they could get back to peak performance as quickly as possible.
Dr. Leahy studied engineering in the Air Force before becoming a chiropractor in 1984. As he watched athletes perform, and studied their movement he realized he could combine what he knew about engineering with his chiropractic knowledge of anatomy and biomechanics to treat their soft tissue disorders quickly and get them back in their competition.
In 1988 some of Dr. Leahy's chiropractor colleagues convinced him to hold a seminar to teach his method of treatment. The room they reserved for the event overflowed with doctors interested in learning this new technique, and afterward Dr. Leahy quickly began formalizing a training method for ART®.
Since then, the method has been patented and over 10,000 ART® providers have been trained. ART® has treated and transformed the lives of over 100 million people worldwide.
See below for a list of credits available for this seminar. 
Life Chiropractic College West is accredited by the CCE and the Western Association of Schools and Colleges (WASC).
NOTE to DCs licensed in: CO, CT, DE, DC, ID, IL, IA, MD, MA, MI, MS, MT, NE, OH, OR, RI, SC, UT, VT, VA, WA, WY, BC, NB, ON, QC.  These states generally accept programs sponsored by a college that is accredited by the Council on Chiropractic Education (CCE).  These states and provincial boards do not require an application from CCE colleges. While it is higly likely that credits will be accepted, Life Chiropractic College West cannot guarantee that any session of this offering will be accepted by these licensing board(s). Life West urges licensees to familiarize themselves with the laws governing continuing education in the jurisdictions where they hold licensure.
All applications are PENDING at this time.
Available Credit Hours
24.00

CA Chiro Board, Category B

CA Board of Chiropractic Examiners, Cat B

24.00

HI Chiropractic Board

Hawaii Board of Chiropractic Examiners

24.00

NV Chiropractic Board

Nevada Chiropractic Physicians' Board
DO NOT CLICK THE "TAKE COURSE" BUTTON ABOVE UNLESS YOU INTEND TO PAY THE FULL ART REGISTRATION FEE
There is a two-step registration process:
Register with Life West (here)
Register and pay with Active Release Technologies (have you done this yet?)
If you haven't yet registered with ART, call (888) 396-2727 or go to the ART Web Site.
The ART cost is $2190 for DCs, $1390 for students, and $795 for recertification.
Changes and Refunds
Every attempt is made to offer Life West CE programs as announced. However, Life West reserves the right to adjust program faculty, locations, dates, times and tuition to accommodate unanticipated occurrences and to cancel programs owing to insufficient enrollment, illness, or other factors.  Life West will notify advance registrants of any cancellation or significant program changes. Life West is not responsible for any expenses incurred by registrants due to adjustments or cancellations.
Refunds for program registration are granted if requested in writing no later than one business day before program begins. If registrants cancel within one week of program start date, a $50 processing fee will be deducted from refunds.
Less than one business day before the program begins, registration is nonrefundable but a credit voucher may be issued. Vouchers must be requested within sixty days of the program.  The credit voucher may be applied towards another Life West Postgraduate & Continuing Education program and must be redeemed within one year of the original scheduled program date or it will be forfeited. A $25 processing fee will be deducted from vouchers.