Ethics Top 10: Common Board Violations and How to Prevent Them (Coleman, Online)
Overview
Dr. Coleman, long time Life West faculty member and practicing chiropractor, shares his deep understanding of ethics and California chiropractic law.  This two hour ethics seminar uncovers some common and some surprising pitfalls that can cost you time, money, and your reputation.   Don't let an innocent shortcut or a heartfelt assertion lead you into hot water.  Understand the Top 10 Board violations and build safeguards for you and your patients.
You'll learn about:
Insurance fraud (whether you know it or not!)
Sexual misconduct (where are the boundaries?)
Excessive treatment (does your patient think so?)
Negligence/incompetence
Crime, drugs, & alcohol (is your private life really private?)
False Advertising (says who?)
Scope of practice
Patient records
Payment for referrals (when is it ok?)
Unlicensed practice
and more!
About this Online Seminar
Online CE at Life West is simple and engaging.
Check on the right of this screen or under the CREDITS tab to see if the seminar is approved for CE in your licensure state(s).
You must be logged in to your Life West CE account in order to access the seminar. Click on the REGISTER tab to register and begin.
The seminar consists of video, readings, and one or more quizzes.  You need not complete the seminar, including the course video, in one sitting, and you may return to it at any point.
Once in the seminar, follow the MENU of steps on the left side of the screen. Click through the steps to move through the program.
When you have completed the evaluation, you can PRINT YOUR CERTIFICATE yourself, on the spot.  
Any questions?  Call us at (510) 780-4508 or email conted@lifewest.edu.
Learning Objectives
By the end of the seminar, you will be better able to:
List the ten most common chiropractic Board violations
Identify practice and procedures improvements to avoid Board violations
Coleman-EthicsLaw-Online-Outline-2018a.pdf
Hour 1
Ethical concepts that chiropractors are judged by
Most common causes for legal actions taken against Chiropractors
Limitations on using Laser therapy
Record keeping/medical necessity
Hour 2
Proper advertising
Scope of practice
Internet communications with your patients
What unlicensed individuals can and cannot legally do in your office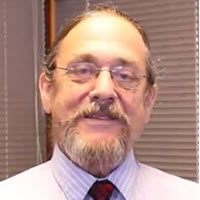 Dr. Wayne Coleman is a graduate of Palmer College of Chiropractic West and has been practicing in Pleasanton since 1988. He is a part time faculty member at Life Chiropractic College West and teaches Ethics and Jurisprudence to the senior classes at the college.
See below for a list of credits that may be available for this seminar. 
Life Chiropractic College West is accredited by the CCE and the Western Association of Schools and Colleges (WASC).
*The following State and Province boards do not require an application when a program is sponsored by a college accredited by the Council on Chiropractic Education (CCE): CO, CT, DE, DC, ID, IL, IA, MD, MA, MI, MT, NE, OH, OR, RI, SC, UT, VT, VA, WA, WY, BC, NB, ON, QC. Life Chiropractic College West cannot guarantee that any session of this offering will be accepted by these licensing board(s). Life West urges licensees to familiarize themselves with the laws governing continuing education in the jurisdictions where they hold licensure.
Available Credit Hours
2.00

AB Chiropractic College

Alberta College of Chiropractors

2.00

AK Chiropractic Board

Alaska Board of Chiropractic Examiners

2.00

CA Chiropractic Board, Category A Ethics

California Board of Chiropractic Examiners, Category A Ethics

2.00

CO Chiropractic Board

Colorado Board of Chiropractic Examiners

2.00

CT Chiropractic Board

Connecticut Board of Chiropractic Examiner

2.00

DC Chiropractic Board

District of Columbia Board of Chiropractic

2.00

DE Chiropractic Board

Delaware Board of Chiropractic

2.00

IA Chiropractic Board

Iowa Board of Chiropractic

2.00

ID Chiropractic Board

Idaho Board of Chiropractic Physicians

2.00

IL Chiropractic Board

Illinois Medical Licensing Board

2.00

KS Healing Arts Board

Kansas Board of Healing Arts

2.00

MA Chiropractic Board

Massachusetts Board of Registration of Chiropractors

2.00

MD Chiropractic Board

Maryland Board of Chiropractic Examiners

2.00

ME Chiropractic Board

Maine Board of Chiropractic Licensure

2.00

MI Chiropractic Board

Michigan Board of Chiropractic

2.00

MO Chiropractic Board

Missouri Board of Chiropractic Examiners

2.00

MT Chiropractic Board

Montana Board of Chiropractors

2.00

NC Chiropractic Board

North Carolina Board of Chiropractic Examiners

2.00

ND Chiropractic Board

North Dakota Board of Chiropractic Examiners

2.00

NE Chiropractic Board

Nebraska Board of Chiropractic

2.00

NH Chiropractic Board

New Hampshire Board of Chiropractic Examiners

2.00

NJ Chiropractic Board

New Jersey Board of Chiropractic Examiners

2.00

NM Chiropractic Board

New Mexico Board of Chiropractic Examiners

2.00

OR Chiropractic Board

Oregon Board of Chiropractic Examiners

2.00

PACE

FCLB Providers of Approved Continuing Education

2.00

PA Chiropractic Board

Pennsylvania Board of Chiropractic

2.00

RI Chiropractic Board

Rhode Island Board of Examiners in Chiropractic

2.00

SC Chiropractic Board

South Carolina Board of Chiropractic Examiners

2.00

TN Chiropractic Board

Tennessee Board of Chiropractic Examiners

2.00

UT Chiropractic Board

Utah Chiropractic Physicians Licensing Board

2.00

VA Board of Medicine

Virginia Board of Medicine

2.00

VT Chiropractic Board

Vermont Board of Chiropractic

2.00

WA Chiropractic Comm

Washington Chiropractic Quality Assurance Commission

2.00

WY Chiropractic Board

Wyoming Board of Chiropractic Examiners