Ethical Navigation of Acute Care and Wellness Care Guidelines (Dieter, online 2020)
Overview
What is wellness care?  What are the ethical and legal differences between acute care and wellness care?  Many chiropractors have been caught by this question.  This seminar will help you clarify definitions, ethical practices, and guidelines around this critical topic.
Learning Objectives
By the end of the seminar, you will be better able to:
define acute care and wellness care
understand and apply ethical practices around acute and wellness care
Online CE at Life West is simple and engaging.
Check on the right of this screen or under the CREDITS tab to see if the seminar is approved for CE in your licensure state(s).
You must be logged in to your Life West CE account in order to access the seminar. Click on the REGISTER tab to register and begin.
The seminar consists of video, readings, and one or more quizzes.  You do not need to complete the seminar in one sitting, and you may return to it at any point.
Once in the seminar, follow the MENU of steps on the left side of the screen. Click through the steps to move through the program.
When you have completed the evaluation, you can PRINT YOUR CERTIFICATE yourself, on the spot.  
If you have questions or concerns along the way, contact Life West Postgraduate & Continuing Education at conted@lifewest.edu or 510.780.4508 during our regular business hours 9am-5pm Mon-Fri. Please expect a response within 1-2 business days.
If you have specific questions for your instructor, you can email them at pdieter@gmail.com. Please expect a response within 4 days.
Hour 1: Imaging Modalities & Case Studies
General considerations of imaging
Deciding when to and when not to take images
Comparisons of radiography, MRI, CT, Ultrasound, DEXA, Bone Scan
Case 1: Blunt trauma to the head: CT & MRI
Case 2: Rear-end auto accident with unstable ADI: MRI, evaluation of integrity of transverse ligament & cord
Hour 2: Case Studies
Case 3: Visible postural deformity in cervical spine; scoliosis evaluation, asymptomatic: congenital/structural scoliosis
Case 4: Anterior neck fullness. Cervical spine pain and dysfunction. No recent trauma: Tracheal deviation
Case 5: Anterior neck fullness. Cervical spine pain and dysfunction. No recent trauma: Old Iliac wing fracture
Case 6: Non-traumatic low back pain: uterine leiomyomas / CA++ breast implants
Identification of artifacts in imaging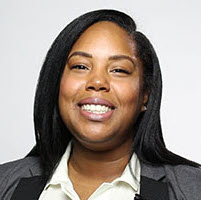 JAMIE P. MOTLEY, MA, DC, DACBR
Dr. Jamie P Motley completed her Doctorate of Chiropractic studies in 2009 at Life Chiropractic College West. As a chiropractic student, Motley developed a keen interest in radiology. Shortly following graduation she entered a Diplomat of the American Chiropractic College of Radiology post-doctorate program at New York Chiropractic College in upstate NY. Upon successfully completing the DACBR program, Dr. Motley started a private reading practice interpreting Radiographic, MRI and CT musculoskeletal studies. In 2013, Dr Motley accepted a teaching position here at Life West where she teaches and reads imaging studies and inspires students. In 2019 Dr. Motely took on a new position as the founding director of Life West's Master's of Science in Diagnostic Imaging program.
Learn more about Dr. Motley at https://lifewest.edu/meet-jamie-motley-director-of-new-diagnostic-imaging-program/. 
See below for a list of credits that may be available for this seminar. 
Life Chiropractic College West is accredited by the CCE and the Western Association of Schools and Colleges (WASC).
*The following State and Province chiropractic boards do not require an application when a program is sponsored by a college accredited by the Council on Chiropractic Education (CCE): CO, CT, DE, DC, ID, IL, IA, MD, MA, MI, MT, NE, NJ, OH, OR, RI, SC, UT, VT (no philosophy), VA, WA, WY, BC, NB, ON, QC. Life Chiropractic College West cannot guarantee that any session of this offering will be accepted by these licensing board(s). Life West urges licensees to familiarize themselves with the laws governing continuing education in the jurisdictions where they hold licensure.
Available Credit Hours
2.00

AK Chiropractic Board

Alaska Board of Chiropractic Examiners

2.00

CA Chiro Board, Category B

CA Board of Chiropractic Examiners, Cat B

2.00

CO Chiropractic Board

Colorado Board of Chiropractic Examiners

2.00

CT Chiropractic Board

Connecticut Board of Chiropractic Examiner

2.00

DC Chiropractic Board

District of Columbia Board of Chiropractic

2.00

DE Chiropractic Board

Delaware Board of Chiropractic

2.00

HI Chiropractic Board

Hawaii Board of Chiropractic Examiners

2.00

IA Chiropractic Board

Iowa Board of Chiropractic

2.00

ID Chiropractic Board

Idaho Board of Chiropractic Physicians

2.00

IL Chiropractic Board

Illinois Medical Licensing Board

2.00

KS Chiropractic Assoc

Kansas Chiropractic Association

2.00

MA Chiropractic Board

Massachusetts Board of Registration of Chiropractors

2.00

MD Chiropractic Board

Maryland Board of Chiropractic Examiners

2.00

ME Chiropractic Board

Maine Board of Chiropractic Licensure

2.00

MI Chiropractic Board

Michigan Board of Chiropractic

2.00

MN Chiropractic Board

Minnesota Board of Chiropractic Examiners

2.00

MT Chiropractic Board

Montana Board of Chiropractors

2.00

NB Chiropractic Assoc

New Brunswick Chiropractors' Association

2.00

NC Chiropractic Board

North Carolina Board of Chiropractic Examiners

2.00

ND Chiropractic Board

North Dakota Board of Chiropractic Examiners

2.00

NE Chiropractic Board

Nebraska Board of Chiropractic

2.00

NJ Chiropractic Board

New Jersey Board of Chiropractic Examiners

2.00

NV Chiropractic Board

Nevada Chiropractic Physicians' Board

2.00

ON Chiropractic College

Ontario College of Chiropractors

2.00

OR Chiropractic Board

Oregon Board of Chiropractic Examiners

2.00

PACE

FCLB Providers of Approved Continuing Education

2.00

RI Chiropractic Board

Rhode Island Board of Examiners in Chiropractic

2.00

SC Chiropractic Board

South Carolina Board of Chiropractic Examiners

2.00

SD Chiropractic Board

South Dakota Board of Chiropractic Examiners

2.00

UT Chiropractic Board

Utah Chiropractic Physicians Licensing Board

2.00

VA Board of Medicine

Virginia Board of Medicine

2.00

VT Chiropractic Board

Vermont Board of Chiropractic

2.00

WA Chiropractic Comm

Washington Chiropractic Quality Assurance Commission

2.00

WY Chiropractic Board

Wyoming Board of Chiropractic Examiners