Engaging the Science of Vitalism in Practice and Life: Embodying the Biology of Belief (Lipton, Rockwell, Sitton Jun 1-2)
June 1, 2019

to

June 2, 2019
Overview
At the heart of vitalism, lies the ability to change one's life by changing one's beliefs and perceptions. In collaboration with Dr. Bruce Lipton, the best selling author of The Biology of Belief, Drs. Jeff Rockwell and Omri Sitton have recognized that this process can be fortified and made easier by ensuring that our patients' nervous systems are capable of experiencing safety both in their environment and within themselves. Drs. Rockwell and Sitton will be teaching seminar attendees the exciting news about the recently discovered third branch of the autonomic nervous system – the social nervous system – and how to activate it for healthier and happier living. They have developed easy to learn and fun-to-do neuro-activities and exercises for your patients (and *you*) that will boost the function of this extremely important aspect of one's health. In addition, they have developed, and will be teaching in this seminar, how to distinguish whether your patients are "stuck" in sympathetic or parasympathetic defense modes and how to perform gentle nerve mobilizations to bring a person back to a more vital and socially engaged state. If you've ever experienced the frustration of patients' adjustments not holding, or wonder why their subluxations continue to return, this practical, hands-on portion of the Embodying The Biology of Belief seminar is just what you've been looking for. Join Dr Bruce Lipton –and his two special guests, on June 1-2 for a weekend learning experience that can change your patients' lives.
Learning Objectives
By the end of the seminar, participants will better be able to:
describe leading edge research that reveals how perception of environmental signals controls behavior and gene expression - the science of epigenetics.
describe how quantum mechanical energy fields, including thought, interact with cellular proteins to control life.
describe how membrane protein perception complexes translate Innate Intelligence into biological behavior. These signal-translating proteins represent the fundamental "building" blocks of human consciousness.
become aware that prenatal and perinatal experiences provide for programmed perceptions, the basic physiology and behavior-controlling units of awareness that comprise the Educated Mind.
describe the elements of the new biology that provide a scientific foundation for Palmer's Chiropractic Philosophy.
understand the basic fractal geometry of Nature and how its iterated patterns mirror human patterns.
have a better understanding of the new model of the Autonomic Nervous System (ANS), derived from new research on the Polyvagal Theory;
understand how their ANS's "range of motion" may be restricted and how to get back to their original orienting system. Participants will know how to retrain their autonomic nervous system in order to dwell, orient to and engage life from a place of connection, play, love and intimacy with themselves and with others.
have the ability to practice mindfulness somatic activities, and reference the research behind the science, to shift their autonomic states from defense to growth.
learn the relationship between skin and brain, and how to help change or modulate old, outdated nervous system patterns through a specific type of touch.
appreciate the power of metaphor in how we shape our beliefs and our ability to perceive. Participants will also learn to distinguish between metaphors that help and those that hinder the brain's task of helping us grow and change through feeling safe, rather than threatened.
be inspired to take these embodied experiences "from their chairs to their practices and their lives" – to change their beliefs and feel more empowered as the creators of their own lives!
Course Outline (12 Hours)
Ethics and Law – 2 Hours
Hour One
•    Scope of Practice of Chiropractic in California §302
•    Scope of Practice of Chiropractic in Medicare
•    Board's Investigative Authority §306.3
•    Medicare Methods of Investigation
•    Doctor of Chiropractic Title §310.2
•    Advertisements §311
•    The Anti-Kickback Statute: NEW Deductibles and Co-Payments Regulations
Hour Two
•    Medicare Regulations for Gifts and Inducements
•    Free or Discounted Services §319
•    Responsibility for Conduct on Premises §316
•    Professional Boundaries §317
•    Requirements for Compliance in the Patient Protection and Affordable Care Act
•    HIPAA Regulations for Protected Health Information Updated Regulations and Forms
•    Required Risk Analysis for HIPAA
History Taking and Physical Examination Procedures – 4 Hours
Hour Three
•    Cert Reviews and the OIG Report
•    OIG Work Plan for FY 2018
•    OIG Report on Tactics to Curb Chiropractic Utilization
•    Medicare Signature Guidelines
•    Informed Consent Guidelines
Hour Four
•    Consultation Documentation
•    Complicating Factors and the Relation to Care
•    Subjective Note
•    Objective Note and Evaluation and Management (E/M)
•    Medicare P.A.R.T. Assessment of the Subluxation
Hour Five
•    Importance of Outcome Assessment Tests (OATs)
•    OATs and the Treatment Plan
•    The Re-evaluation – When, Why, and What?
•    NEW Radiology Guidelines
•    Medical Necessity – How to Show It
•    Documenting the Subluxation
•    Medical Necessity and Maintenance Definitions in Medicare
Hour Six
•    Medicare Advanced Payment Updates
•    Physiotherapy Guidelines
•    Rehabilitation Documentation
•    Orthotic Use and the Low Back
•    Writing the Treatment Goals and Objectives
•    The NEW Medicare Treatment Plan Guidelines
Proper and Ethical Billing and Coding – 6 Hours
Hour Seven
•    Increased Specificity in ICD-10 Coding
•    ICD-10 Coding Rules for 2018
•    Manipulation Coding Guidelines
•    Medicare Diagnosis Coding
•    Medicare Deductible and Fee Schedule for 2018
Hour Eight
•    The CMS - 1500 Claim Form Analyzed
•    ICD-10 Chapter Coding Guidelines
•    Characteristics of ICD-10-CM
•    ICD-10 Code Structure
Hour Nine
•    The Hierarchy and Sequencing of Diagnosis Codes
•    Combination Codes
•    How to Properly Use A, D or S Codes
•    The Diagnosis (primary, secondary and complicating factors)
•    Clinical Examples of ICD-10 Coding in the Office
Hour Ten
•    Chapter 13: Rules for Diseases of the Musculoskeletal System and Connective Tissue Specific Coding Guidelines
•    Specificity in Coding
•    Chapter 15: Pregnancy, Childbirth, and the Puerperium Specific Coding Guidelines
•    Chapter 19: Rules for Injury, Poisoning, and Certain Other Consequences of External Causes Specific Coding Guidelines
Hour Eleven
•    NEW Requirements for Injury Coding
•    Extremity Coding
•    Coding of Spinal Conditions for 2018
Hour Twelve
•    Chapter 20:  External Causes of Morbidity Specific Coding Guidelines
•    Examples of Coding Clinical Cases
•    Questions and Answers
Life Chiropractic College West
25001 Industrial Blvd.
United States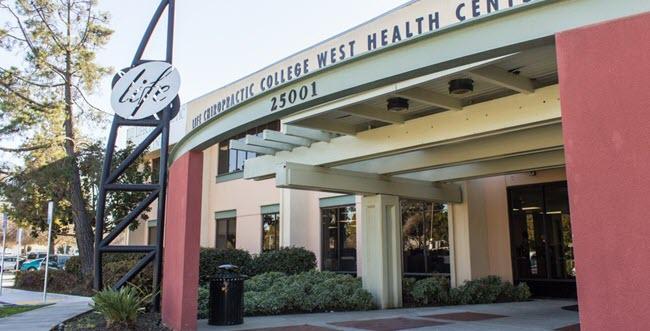 Park by Student Entrance on Clawiter Road side of building, then look for signage directing you to the check-in area. 
See Campus Map for details.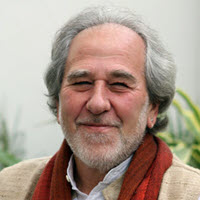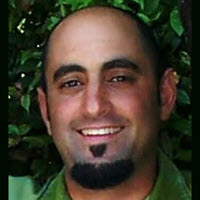 BRUCE LIPTON, PhD
Bruce H. Lipton, Ph.D., cellular biologist and author, was formerly an Associate Professor of Anatomy at the University of Wisconsin's School of Medicine and Research Scientist at Stanford University's School of Medicine. Dr. Lipton has served as a Visiting Professor at Palmer College, Life Chiropractic College West and The New Zealand College of Chiropractic. He is the author of the bestselling books The Biology of Belief and The Honeymoon Effect, and co-author of Spontaneous Evolution.
See below for a list of credits available for this seminar. Contact the Life West CE office to add your state.
Life Chiropractic College West is accredited by the CCE and the Western Association of Schools and Colleges (WASC).
NOTE to DCs licensed in: CO, CT, DE, DC, ID, IL, IN, IA, MD, MA, MI, MS, MT, NE, OH, OR, RI, SC, UT, VT, VA, WA, WY, BC, NB, ON, QC.  These states generally accept programs sponsored by a college that is accredited by the Council on Chiropractic Education (CCE).  These states and provincial boards do not require an application from CCE colleges. While it is higly likely that credits will be accepted, Life Chiropractic College West cannot guarantee that any session of this offering will be accepted by these licensing board(s). Life West urges licensees to familiarize themselves with the laws governing continuing education in the jurisdictions where they hold licensure.
Available Credit Hours
2.00

CA Chiropractic Board, Category A Ethics

California Board of Chiropractic Examiners, Category A Ethics

10.00

CA Chiropractic Board, Category A Exam/Adjust/Billing

California Board of Chiropractic Examiners, Category A Exam/Adjust/Billing

12.00

CO Chiropractic Board

Colorado Board of Chiropractic Examiners

12.00

CT Chiropractic Board

Connecticut Board of Chiropractic Examiner

12.00

DC Chiropractic Board

District of Columbia Board of Chiropractic

12.00

DE Chiropractic Board

Delaware Board of Chiropractic

12.00

IA Chiropractic Board

Iowa Board of Chiropractic

12.00

ID Chiropractic Board

Idaho Board of Chiropractic Physicians

12.00

IL Chiropractic Board

Illinois Medical Licensing Board

12.00

IN Chiropractic Board

Indiana Board of Chiropractic Examiners

12.00

MA Chiropractic Board

Massachusetts Board of Registration of Chiropractors

12.00

MD Chiropractic Board

Maryland Board of Chiropractic Examiners

12.00

MI Chiropractic Board

Michigan Board of Chiropractic

12.00

MS Chiropractic Board

Mississippi Board of Chiropractic Examiners

12.00

MT Chiropractic Board

Montana Board of Chiropractors

12.00

NE Chiropractic Board

Nebraska Board of Chiropractic

12.00

NJ Chiropractic Board

New Jersey Board of Chiropractic Examiners

12.00

OH Chiropractic Board

Ohio Chiropractic Board

12.00

OR Chiropractic Board

Oregon Board of Chiropractic Examiners

12.00

RI Chiropractic Board

Rhode Island Board of Examiners in Chiropractic

12.00

SC Chiropractic Board

South Carolina Board of Chiropractic Examiners

12.00

UT Chiropractic Board

Utah Chiropractic Physicians Licensing Board

12.00

VA Board of Medicine

Virginia Board of Medicine

12.00

VT Chiropractic Board

Vermont Board of Chiropractic

12.00

WA Chiropractic Comm

Washington Chiropractic Quality Assurance Commission

12.00

WY Chiropractic Board

Wyoming Board of Chiropractic Examiners
Changes and Refunds
Every attempt is made to offer Life West CE programs as announced. However, Life West reserves the right to adjust program faculty, locations, dates, times and tuition to accommodate unanticipated occurrences and to cancel programs owing to insufficient enrollment, illness, or other factors.  Life West will notify advance registrants of any cancellation or significant program changes. Life West is not responsible for any expenses incurred by registrants due to adjustments or cancellations.
Refunds for program registration are granted if requested in writing no later than one business day before program begins. If registrants cancel within one week of program start date, a $50 processing fee will be deducted from refunds.
Less than one business day before the program begins, registration is nonrefundable but a credit voucher may be issued. Vouchers must be requested within sixty days of the program.  The credit voucher may be applied towards another Life West Postgraduate & Continuing Education program and must be redeemed within one year of the original scheduled program date or it will be forfeited. A $25 processing fee will be deducted from vouchers.