The Endocannabinoid System for Chiropractors & Health Professionals: Understanding and Supporting the ECS for Optimal Health (Karpfinger, Nov 10 & 12, 2020)
November 10, 2020

to

November 12, 2020
LIVE WEBINAR
Live webinars now satisfy California Board requirements for live CE.  See DCA Waiver DCA-20-63 for regulatory details.
Overview
Dr. Eileen Karpfinger is the go-to doctor when it comes to understanding the endocannabinoid system and your patients' health.  She is a sought-after speaker on the topic, with a regular podcasts on living a healthy life including and beyond hemp.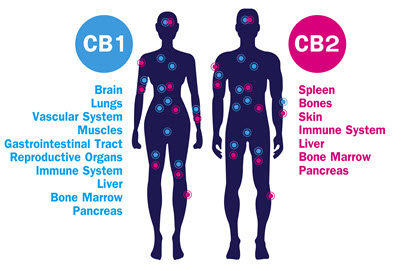 In this seminar Dr. Eileen will present anatomy and scientific research of the Endocannabinoid System (ECS) and how to nourish and detox that system using non-psychoactive phytocannabinoids that are legal and safe.  Chocolate, turmeric, echinacea, dark leafy greens, and hemp are healthy phytocannabinoids that help this system help us.  The chiropractor can now further assist their patients with supplements that fundamentally affect their well-being. This course explains how to do this within the bounds of the law, while following vitalistic Chiropractic principles of non-harm and holistic health. 
Join us for a deep dive into this timely topic so you can guide your patients with confidence.
Schedule
Tuesday 8:00 - 10:30am
Thursday 8:00 - 10:30am
(both sessions required)
 
Hour 1

What is the endocannabinoid system (ECS)?  Who discovered it?  What does it do?
Anatomy and biology of the ECS
What systems of the body are affected by an active ECS?
What are the implications of Endocannabinoid Deficiency Syndrome?

Hour 2

Neurological impact of the ECS in Scientific Studies
Traumatic Brain Injury
Neuroinflammatory indicators and how the ECS supports

Hour 3

Immunology, epigenetics and the ECS.  How has the ECS helped with immune function and epigenetics?  
The vagus nerve and the ECS: The biology of wellbeing
How to activate the ECS naturally through breathing, movement, and sleep 

Hour 4

Gastrointestinal health and the ECS
Cardiovascular health and the ECS
Exercise recovery and sports enhancement and the ECS

Hour 5

Ethics & Law

ECS and Hemp

California state law and 2018 Federal Farm Bill Act
What is the difference between hemp and marijuana?
What a chiropractor can and cannot share in their practice

Hour 6

Ethics & Law

ECS & Hemp

Historical use of hemp in the US 
Hemp is considered a supplement by the FDA
No treating, curing, diagnosing, preventing of disease or condition
Who can take hemp as a supplement?  And how?
How to choose an effective and healthy product for your patients 
Why we use broad spectrum hemp and not just CBD
What are terpenes and how are they also important in your hemp supplement?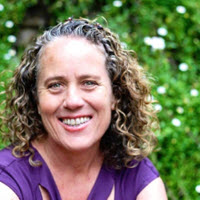 EILEEN KARPFINGER, DC
Chiropractor and Functional Medicine Doctor in Oakland, California. Dr. Karpfinger has been working with her husband Dr. Aaron Rosselle, DC at iCOR for over 17 years where they focus on holistic solutions to balancing the body. When vaccine mandate law was introduced in the state of California, Dr. Karpfinger was on the front lines opposing this law, knowing the impact it would have on babies and children and their families. Dr Karpfinger has used nutrition, herbal and mycological adaptigens, probiotics, and chiropractic to help babies, children, and adults in all facets of health regain their vitality. Heavy Metal detoxing, Microbiome protection and recultivation, Myofacial restructuring, and Chiropractic.
Dr. Eileen Karpfinger has been helping people live healthier lives since 1992, as a Nutritional and Cleansing Coach. Active throughout her childhood and teen years in running and bike racing, she developed an interest in endurance sports as a Junior in High School. She has, to date, completed 23 marathons, 2 triathlons, and 1 endurance run of 40 miles. Following her graduation from College with a Bachelor Degree in Psychology, Dr. Eileen traveled the world for nearly 2 years solo. On that adventure she heard the calling to become a Doctor. Deciding that her life should be spent helping more people on a grander scale, she embarked on a journey that would lead her to Life Chiropractic College West in Hayward where she earned a Doctorate in Chiropractic, graduating with honors. Dr. Eileen has been in private practice since 1999, helping families achieve their wellness goals while raising healthy, un-­medicated children. She continues to mentor families and provides nutrition and parenting workshops in all parts of the San Francisco Bay Area. Extensive postgraduate training has earned her advanced certification in Network Spinal Analysis and Webster In‐Utero Constraint Technique. Her clinical practice focuses on optimizing health and wellness through holistic integrative health care from a vitalistic (the body's inborn ability to self-heal) perspective. Her practice has focused her expertise on a wide range of health concerns with an emphasis on family, pregnancy and pediatric care. She is co-­founder and co-­director of Upaya Center for Wellbeing and iCOR (Integrative Chiropractic & Orthopedic Rehabilitation), located in Oakland, California, an outgrowth of her vision to build a healing centered community delivering true, collaborative health and wellness care.
For more information, see http://doctorei.com/.
See below for a list of credits available for this seminar. 
Life Chiropractic College West is accredited by the CCE and the Western Association of Schools and Colleges (WASC).
NOTE to DCs licensed in: CO, CT, DE, DC, ID, IL, IA, MD, MA, MI, MS, MT, NE, NJ, OH, OR, RI, SC, UT, VT, VA, WA, WY.  These states generally accept programs sponsored by a college that is accredited by the Council on Chiropractic Education (CCE).  These states and provincial boards do not require an application from CCE colleges. While it is highly likely that credits will be accepted, Life Chiropractic College West cannot guarantee that any session of this offering will be accepted by these licensing board(s). Life West urges licensees to familiarize themselves with the laws governing continuing education in the jurisdictions where they hold licensure.
Available Credit Hours
6.00

AK Chiropractic Board

Alaska Board of Chiropractic Examiners

4.00

CA Chiro Board, Category B

CA Board of Chiropractic Examiners, Cat B

2.00

CA Chiropractic Board, Category A Ethics

California Board of Chiropractic Examiners, Category A Ethics

6.00

CO Chiropractic Board

Colorado Board of Chiropractic Examiners

6.00

CT Chiropractic Board

Connecticut Board of Chiropractic Examiner

6.00

DC Chiropractic Board

District of Columbia Board of Chiropractic

6.00

DE Chiropractic Board

Delaware Board of Chiropractic

6.00

IA Chiropractic Board

Iowa Board of Chiropractic

6.00

ID Chiropractic Board

Idaho Board of Chiropractic Physicians

6.00

IL Chiropractic Board

Illinois Medical Licensing Board

6.00

IN Chiropractic Board

Indiana Board of Chiropractic Examiners

6.00

KS Chiropractic Assoc

Kansas Chiropractic Association

6.00

MA Chiropractic Board

Massachusetts Board of Registration of Chiropractors

6.00

MD Chiropractic Board

Maryland Board of Chiropractic Examiners

6.00

ME Chiropractic Board

Maine Board of Chiropractic Licensure

6.00

MI Chiropractic Board

Michigan Board of Chiropractic

2.00

MN Chiropractic Board

Minnesota Board of Chiropractic Examiners

6.00

MS Chiropractic Board

Mississippi Board of Chiropractic Examiners

6.00

MT Chiropractic Board

Montana Board of Chiropractors

6.00

NC Chiropractic Board

North Carolina Board of Chiropractic Examiners

6.00

ND Chiropractic Board

North Dakota Board of Chiropractic Examiners

6.00

NE Chiropractic Board

Nebraska Board of Chiropractic

6.00

NJ Chiropractic Board

New Jersey Board of Chiropractic Examiners

6.00

NV Chiropractic Board

Nevada Chiropractic Physicians' Board

6.00

OH Chiropractic Board

Ohio Chiropractic Board

6.00

OR Chiropractic Board

Oregon Board of Chiropractic Examiners

6.00

PACE

FCLB Providers of Approved Continuing Education

6.00

RI Chiropractic Board

Rhode Island Board of Examiners in Chiropractic

6.00

SC Chiropractic Board

South Carolina Board of Chiropractic Examiners

6.00

SD Chiropractic Board

South Dakota Board of Chiropractic Examiners

6.00

UT Chiropractic Board

Utah Chiropractic Physicians Licensing Board

6.00

VA Board of Medicine

Virginia Board of Medicine

6.00

VT Chiropractic Board

Vermont Board of Chiropractic

6.00

WA Chiropractic Comm

Washington Chiropractic Quality Assurance Commission

6.00

WY Chiropractic Board

Wyoming Board of Chiropractic Examiners
Changes and Refunds
Every attempt is made to offer Life West CE programs as announced. However, Life West reserves the right to adjust program faculty, locations, dates, times and tuition to accommodate unanticipated occurrences and to cancel programs owing to insufficient enrollment, illness, or other factors.  Life West will notify advance registrants of any cancellation or significant program changes. Life West is not responsible for any expenses incurred by registrants due to adjustments or cancellations.
See About for the full refund policy.
Required Hardware/software
Computer, tablet, or phone with sufficient audio volume, and a strong Internet connection are required.
Help is available during business hours at conted@lifewest.edu or 510.780.4508.