Down to the BONE! How to Prevent and Manage Osteoporosis (Simpson, Jan 26)
Is osteoporosis is inevitable after menopause? Are "small boned" women at greater risk for fracture? Lani Simpson, DC, CCD (Certified Clinical Densitometrist), author of Dr. Lani's No-Nonsense Bone Health Guide, will set the record straight.  Dr. Simpson has shared her expertise on osteoporosis in lecture halls and universities, on PBS and in many books and print publications.  She will discuss surprising facts about bone density testing; how digestive health, diet, supplements, and exercise all affect bones; and what medicines you should be on the alert for if you want to protect your patients' bones.  As chiropractors, this is vital information for you and for your patients.  Identify osteoporosis, and better yet, help prevent it before it starts.
Learning Objectives
As more and more baby boomers are diagnosed with osteoporosis it is critical for the chiropractic profession to learn how to determine their treatment programs based on a detailed patient case history, bone density reports, lab tests and symptoms that they may present to chiropractors.
Hour
Topic
1

How to evaluate a patient's bone health status starting with history forms and discussion with patients that include history of past and present fractures, lab results, diet diary and family history.

Bone density and bone quality (trabecular bone score) will be defined as it pertains to fracture risk.

2
Bone densities of the lumbar spine, hip and wrist will be analyzed in detail – raw data for bone density reading will be provided and attendees will learn how to read and interpret the data that includes the lumbar spine, hip and forearm. Understanding DXA reports. The reports generated by the DXA scanner are critical to evaluate bone density. Including T-scores, Z-scores, checking to make sure the technician set up the patient properly by viewing the computer-generated images of the region of interest: lumbar spine, hip and forearm. 10-year fracture probability and least significant change for monitoring serial bone density testing.
3

FRAX: Ten Year Fracture Assessment tool (This is a calculation that is often included on bone density reports) – how to use this online tool to better understand a patient's 10-year probability of fractures. Vertebral fractures and hip fractures will be discussed in detail as part of this tool prediction.

Lab test results will include: Comprehensive Metabolic panel, CBC, parathyroid, thyroid, sex hormones, 24-hour urine test for calcium, bone markers and other tests that can rule in or out active bone loss.

4
Osteoporosis medications: patients who are on long-term medications are at increased risk of fractures due to poor bone quality. This is especially important for chiropractors to understand as low force fractures can occur. Common medications that may impact bone heath and increase fracture risk will be discussed such as proton pump inhibitors.
5

Nutrition and how it impacts bone; vitamin D, calcium, magnesium, boron, vitamin K, EPA/DHA, excessive protein or low protein. Exercise for bone health and for osteoporosis including whole body vibration, weight-bearing exercise, weight vests and weight training.

Review of alkaline/acid diet (anti-inflammatory diet) as it relates to bone health. Dietary plans for patients – including basic bone building diet program. Balancing protein, fats and carbohydrates.
Life Chiropractic College West
25001 Industrial Blvd.
United States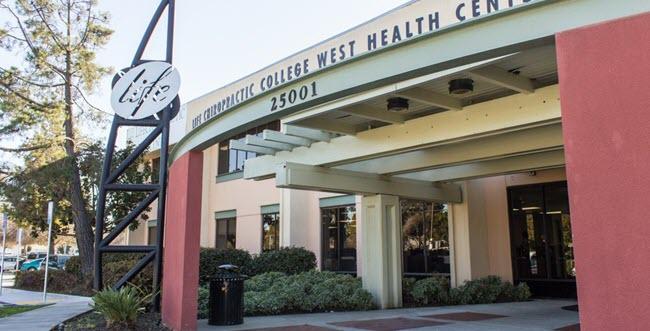 Park by Student Entrance on Clawiter Road side of building, then look for signage directing you to the check-in area. 
See Campus Map for details.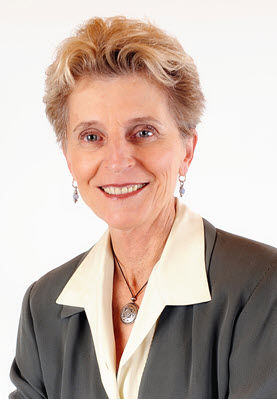 LANI SIMPSON, DC, CCD
Over the past 30 years, Dr. Simpson has established herself as one of the leading experts in women's health care. Her clinical experience and her multi-disciplinary approach have enabled her to educate thousands of clients and professionals about some of today's most common health challenges for women.
Dr. Simpson is a chiropractic doctor and a Certified Clinical (bone) Densitometrist (CCD). The International Society of Bone Densitometry awards the CCD certification to those who have demonstrated (through an exam) a mastery of an approved body of knowledge in osteoporosis diagnosis though DXA and CT scans, peripheral x-ray devices, and ultrasound devices. A CCD is required to demonstrate proficiency in reading and analyzing bone density test results, bone related lab work, and medications used to treat osteoporosis. Dr. Simpson was the first alternative doctor to be awarded this certification
Dr. Simpson produced and presented The Heat is On! Menopause and PMS seminar for health care professionals.  She published the book, Dr. Lani's No-Nonsense Bone Health Guide and many other works for health care professionals and the general public.
See below for a list of credits available for this seminar.  If your state is not listed, please contact the Life West CE office to discuss pursuing Board approval.
Life Chiropractic College West is accredited by the CCE and the Western Association of Schools and Colleges (WASC).
NOTE to DCs licensed in: CO, CT, DE, DC, ID, IL, IN, IA, MD, MA, MI, MS, MT, NE, OH, OR, RI, SC, UT, VT, VA, WA, WY, BC, NB, ON, QC.  These states generally accept programs sponsored by a college that is accredited by the Council on Chiropractic Education (CCE).  These states and provincial boards do not require an application from CCE colleges. While it is higly likely that credits will be accepted, Life Chiropractic College West cannot guarantee that any session of this offering will be accepted by these licensing board(s). Life West urges licensees to familiarize themselves with the laws governing continuing education in the jurisdictions where they hold licensure.
Available Credit Hours
1.00

CA Chiro Board, Category B

CA Board of Chiropractic Examiners, Cat B

4.00

CA Chiropractic Board, Category A Exam/Adjust/Billing

California Board of Chiropractic Examiners, Category A Exam/Adjust/Billing

5.00

CO Chiropractic Board

Colorado Board of Chiropractic Examiners

5.00

CT Chiropractic Board

Connecticut Board of Chiropractic Examiner

5.00

DC Chiropractic Board

District of Columbia Board of Chiropractic

5.00

DE Chiropractic Board

Delaware Board of Chiropractic

5.00

IA Chiropractic Board

Iowa Board of Chiropractic

5.00

ID Chiropractic Board

Idaho Board of Chiropractic Physicians

5.00

IL Chiropractic Board

Illinois Medical Licensing Board

5.00

IN Chiropractic Board

Indiana Board of Chiropractic Examiners

5.00

MA Chiropractic Board

Massachusetts Board of Registration of Chiropractors

5.00

MD Chiropractic Board

Maryland Board of Chiropractic Examiners

5.00

MI Chiropractic Board

Michigan Board of Chiropractic

5.00

MS Chiropractic Board

Mississippi Board of Chiropractic Examiners

5.00

MT Chiropractic Board

Montana Board of Chiropractors

5.00

NE Chiropractic Board

Nebraska Board of Chiropractic

5.00

OH Chiropractic Board

Ohio Chiropractic Board

5.00

OR Chiropractic Board

Oregon Board of Chiropractic Examiners

5.00

RI Chiropractic Board

Rhode Island Board of Examiners in Chiropractic

5.00

SC Chiropractic Board

South Carolina Board of Chiropractic Examiners

5.00

UT Chiropractic Board

Utah Chiropractic Physicians Licensing Board

5.00

VA Board of Medicine

Virginia Board of Medicine

5.00

VT Chiropractic Board

Vermont Board of Chiropractic

5.00

WA Chiropractic Comm

Washington Chiropractic Quality Assurance Commission

5.00

WY Chiropractic Board

Wyoming Board of Chiropractic Examiners
Changes and Refunds
Every attempt is made to offer Life West CE programs as announced. However, Life West reserves the right to adjust program faculty, locations, dates, times and tuition to accommodate unanticipated occurrences and to cancel programs owing to insufficient enrollment, illness, or other factors.  Life West will notify advance registrants of any cancellation or significant program changes. Life West is not responsible for any expenses incurred by registrants due to adjustments or cancellations.
Refunds for program registration are granted if requested in writing no later than one business day before program begins. If registrants cancel within one week of program start date, a $50 processing fee will be deducted from refunds.
Less than one business day before the program begins, registration is nonrefundable but a credit voucher may be issued. Vouchers must be requested within sixty days of the program.  The credit voucher may be applied towards another Life West Postgraduate & Continuing Education program and must be redeemed within one year of the original scheduled program date or it will be forfeited. A $25 processing fee will be deducted from vouchers.