AMTI Advances in the Management of Trauma Injuries Module 3: Imaging (Online 2020)
Overview
This educational program is a detailed overview of imaging methods of traumatic injuries to the cervical, thoracic and lumbo-pelvic spine; including common injuries that present to the chiropractic office. This course teaches doctors to have an in-depth knowledge of various imaging methods including X-ray, fluoroscopy, MRI, motion MRI, and CT scanning. This will enable doctors of chiropractic to better understand when to order various imaging types so accurate injury identification can occur in practice. We also train doctors how to incorporate imaging findings into a care plan, including how findings should affect daily clinical documentation in the practice.
Presented by the International Chiropractors Association (ICA), June 27-28, 2020  
Taught by Joseph Ugorgi, DO; Cliff Tao, DC, DACBR; Joe Betz , BS, DC, CICE
13 CE Hours      
Instructions  
1. You must first register with ICA at: AMTI Advances in the Management of Trauma Injuries Module 3: Imaging
The ICA will notify Life West of your registration. Life West will then enroll you in the course. Please allow 3 business days for this transaction.
The ICA will send you an access code which is required in order to enter the course here.
2. Click on the REGISTER/TAKE COURSE or GO TO COURSE tab above.
If you already have a Life West CE account, log in as prompted.
If you do not yet have a Life West CE account, create one as prompted.
Enter the access code, then click on the GO TO COURSE button.
Online CE at Life West is simple and engaging.
Check on the right of this screen or under the CREDITS tab to see if the seminar is approved for CE in your licensure state(s).
You must be logged in to your Life West CE account in order to access the seminar. Click on the GO TO COURSE tab to begin.
The seminar consists of video and periodic quizzes.  You do not need to complete the seminar in one sitting, and you may return to it at any point.
Once in the seminar, follow the MENU of steps on the left side of the screen. Click through the steps to move through the program.
When you have completed the evaluation, you can PRINT YOUR CERTIFICATE yourself, on the spot.  
Save your username and password to ensure easy future access to your CE records.
Questions?  Call us at 510.780.4508 or email conted@lifewest.edu.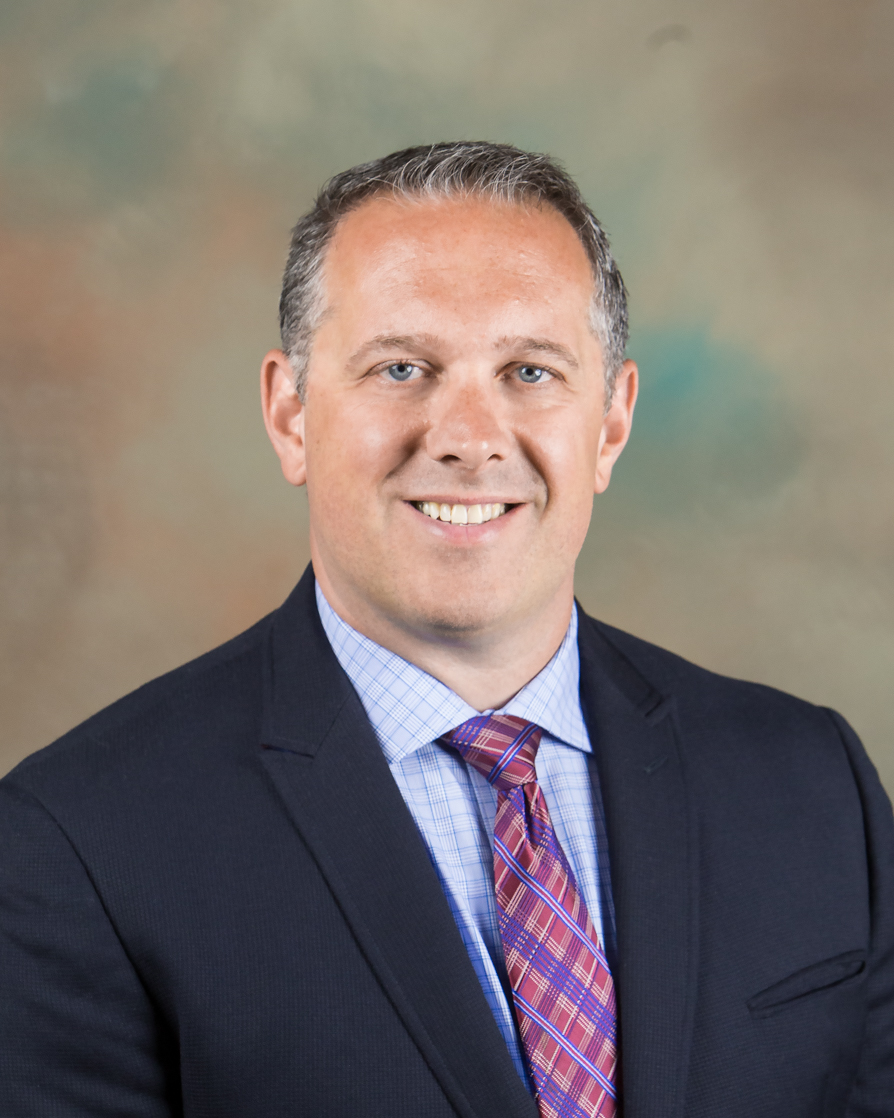 JOSEPH BETZ, DC, CICE
In addition to practicing full-time, Dr. Betz is active in chiropractic politics as a member of the board of directors for the International Chiropractors Association (ICA) and the Foundation for the Advancement of Chiropractic Tenets and Science (FACTS). He is also the current Vice President of both the Idaho Association of Chiropractic Physicians (IACP) and Chiropractic BioPhysics® Non-Profit. He has co-authored many papers in the peer-reviewed literature in journals such as The Journal of Manipulative and Physiological Therapeutics, European Spine Journal, The Journal of Rehabilitation Research and Development and The Journal of Vertebral Subluxation Research. He is Chairman of the ICA's Guidelines Committee and is one of the principal investigators for the PCCRP X-Ray Guidelines, the ICA Best Practice Guidelines and the ICA of California Whiplash Guidelines. He also co-authored several chapters for a chiropractic textbook on "Structural Rehabilitation" of the lumbar spine. Dr. Joe Betz has received many awards including Researcher of the Year for CBP NonProfit and Chiropractor of the Year for both CBP NonProfit as well as the Idaho Association of Chiropractic Physicians.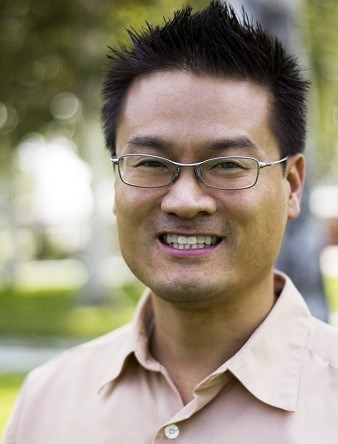 CLIFF TAO, DC, DACBR
Dr. Cliff Tao is a chiropractic radiologist based in Orange County, California. Dr. Tao specializes in the professional interpretation of spine and musculoskeletal imaging with plain film, magnetic resonance (MR) imaging, and computed tomography (CT).

Dr. Tao reads diagnostic imaging studies for a variety of doctors including chiropractors, osteopathic physicians, and medical physicians. His highly detailed reports are provided within 24 hours, with stat reports available usually within 30 minutes. Although also trained to read imaging of other parts of the body, Dr. Tao is more focused on the spine and musculoskeletal regions. Dr. Tao also provides second opinion interpretations. http://www.clifftaodcdacbr.com/
JOSEPH UGORJI, DO
Joseph Ugorji, D.O. is a Board Certified Radioligst who his Radiology training in Michigan at Michigan State University coupled to the Henry Ford Health System. He completed his specialized fellowship training in MRI (Magnetic Resonance Imaging) of the Whole Body at Proscan Imaging (the highest volume MRI company in the world) where he stayed on for 2 more years practicing. He has worked from Australia and United States where he has been simultaneously licensed in 8 states. Dr Ugorji's medical publications range from cartilage injury & scapular injury to cerebral malaria & chemotherapy. Most recently Dr Ugorji has partnered with Denver's "Personal Injury Dream Team" to pioneer new MRI protocols and high-detail evaluations focusing on ligament injuries generally overlooked by Radiologists in the setting of motor vehicle collision victims. Aside from Radiology, Dr Ugorji's passions include international mission work and medical educational app game development.
See below for a list of credits available for this seminar. 
Life Chiropractic College West is accredited by the CCE and the Western Association of Schools and Colleges (WASC).
NOTE to DCs licensed in: CO, CT, DE, DC, ID, IL, IA, MD, MA, MI, MT, NE, NJ, OH, OR, RI, SC, UT, VT, VA, WA, WY, BC, MB, NB, ON, QC.  These states generally accept programs sponsored by a college that is accredited by the Council on Chiropractic Education (CCE).  These states and provincial boards do not require an application from CCE colleges. While it is highly likely that credits will be accepted, Life Chiropractic College West cannot guarantee that any session of this offering will be accepted by these licensing board(s). Life West urges licensees to familiarize themselves with the laws governing continuing education in the jurisdictions where they hold licensure.
Available Credit Hours
13.00

AK Chiropractic Board

Alaska Board of Chiropractic Examiners

13.00

BC Chiropractic College

British Columbia College of Chiropractors

13.00

CO Chiropractic Board

Colorado Board of Chiropractic Examiners

13.00

CT Chiropractic Board

Connecticut Board of Chiropractic Examiner

13.00

DC Chiropractic Board

District of Columbia Board of Chiropractic

13.00

DE Chiropractic Board

Delaware Board of Chiropractic

13.00

GA Chiropractic Board

Georgia Board of Chiropractic Examiners

13.00

IA Chiropractic Board

Iowa Board of Chiropractic

13.00

ID Chiropractic Board

Idaho Board of Chiropractic Physicians

13.00

IL Chiropractic Board

Illinois Medical Licensing Board

13.00

KS Healing Arts Board

Kansas Board of Healing Arts

13.00

MA Chiropractic Board

Massachusetts Board of Registration of Chiropractors

13.00

MB Chiropractic Assoc

Manitoba Chiropractors' Association

13.00

MD Chiropractic Board

Maryland Board of Chiropractic Examiners

13.00

ME Chiropractic Board

Maine Board of Chiropractic Licensure

13.00

MI Chiropractic Board

Michigan Board of Chiropractic

13.00

MN Chiropractic Board

Minnesota Board of Chiropractic Examiners

13.00

MT Chiropractic Board

Montana Board of Chiropractors

13.00

NB Chiropractic Assoc

New Brunswick Chiropractors' Association

13.00

NC Chiropractic Board

North Carolina Board of Chiropractic Examiners

13.00

ND Chiropractic Board

North Dakota Board of Chiropractic Examiners

13.00

NE Chiropractic Board

Nebraska Board of Chiropractic

13.00

NJ Chiropractic Board

New Jersey Board of Chiropractic Examiners

13.00

NS Chiropractic College

Nova Scotia College of Chiropractors

13.00

NY Chiropractic Board

New York State Board for Chiropractic

13.00

ON Chiropractic College

Ontario College of Chiropractors

13.00

OR Chiropractic Board

Oregon Board of Chiropractic Examiners

13.00

PACE

FCLB Providers of Approved Continuing Education

13.00

QC Chiropractic Ordre

Quebec Ordre Des Chiropracticiens

13.00

RI Chiropractic Board

Rhode Island Board of Examiners in Chiropractic

13.00

SD Chiropractic Board

South Dakota Board of Chiropractic Examiners

13.00

UT Chiropractic Board

Utah Chiropractic Physicians Licensing Board

13.00

VA Board of Medicine

Virginia Board of Medicine

13.00

VT Chiropractic Board

Vermont Board of Chiropractic

13.00

WA Chiropractic Comm

Washington Chiropractic Quality Assurance Commission

13.00

WY Chiropractic Board

Wyoming Board of Chiropractic Examiners