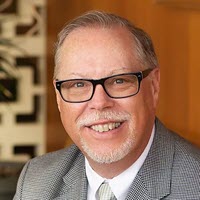 Dr. David Currie teaches hands-on Gonstead technique through this series of monthly limited-enrollment courses. Enrollment is open to those who wish to take one or more of these exclusive seminars.
What's Different?
Chiropractic technique is traditionally taught as a static "set-up" and that the patient should be at "tension" when they are getting adjusted.  We change the paradigm to Relaxation, Balance and Timing, so that when a patient gets adjusted it feels more like a warm knife in butter!
A unique series of Exercises replace the "set-up" model and attendees leave with a variety of Drills that can be used to develop their skills.
Why a Five-Hour Course?
5 hour blocks of training and instruction allow a focus and attention on a given topic and create a bridge from learning too much new information all at once (so you don't know where to start) to being able to apply what you've learned immediately into your skills development and practice.
Who is Dr. J. David Currie?
A 1981 graduate of Palmer College of Chiropractic in Davenport, Iowa, Dr. Currie has been in active practice in Fremont, California for more than 40 years.  He is a Gonstead Diplomate & Fellow and the past President of Gonstead Clinical Studies Society.  Dr. Currie is a Professor at Life-West Chiropractic College and has taught the Gonstead work throughout the United States and internationally in countries such as Singapore, Malaysia, China, UK, Spain, Germany, Mexico, Japan, Argentina, Australia, and Brazil.
Dr. Currie is founder of the Gonstead Adjusting Academy.
Credits
All courses are approved or pending approval for 5 exam/technique CE hours in California and many other states. Select a seminar and review the Credits tab to verify credits.
Location
Currie Chiropractic
2140 Peralta Blvd., Suite 105
Fremont, CA 94536
Course Schedule
Saturday, May 14, 2:00pm-7:00pm
Gonstead: Mastering Cervical Chair
Saturday, June 4, 2:00pm-7:00pm
Gonstead: Knee Chest
Saturday, July 16, 2:00pm-7:00pm
Gonstead: Mastering Lumbar Adjusting
Saturday, October 8, 2:00pm-7:00pm
Gonstead: Mastering Cervical Chair part 2
Saturday, November 19, 2:00pm-7:00pm
Gonstead: Pelvic & Sacrum Adjusting Made Easy